Each year, thousands of educators across the country partner with Growing Leaders to develop middle and high school students' social and emotional skills and a school-wide culture of leadership.
Now, practitioners can explore a collection of social-emotional learning activities from QuaverEd's comprehensive SEL curriculum, QuaverSEL, on Playbook, Panorama Education's online professional learning library that equips practitioners and school leaders with strategies for creating a positive school climate and implementing SEL in K-12 classrooms.
This engaging set of resources from QuaverSEL empowers administrators and educators to support students with self-regulation and social awareness skills. The interactive activities are conducive to in-person, remote, and hybrid learning environments.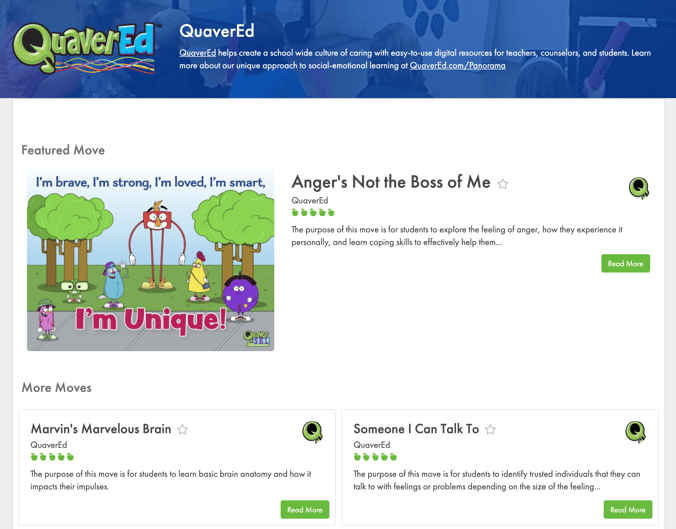 QuaverSEL helps create a school wide culture of caring with easy-to-use digital resources for teachers, counselors, and students. Developed by online curriculum experts at QuaverEd, QuaverSEL curriculum resources support all educators in a school with a full year of ready-to-use lessons for grade PreK-5, plus standalone activities to support morning meetings or whole class, small group, and one-on-one instruction. Lessons are aligned with CASEL competencies and can be further customized by teachers and counselors to best meet the needs of students
The strategies from QuaverSEL align directly with topics from the Panorama Social-Emotional Learning Survey, including:
Emotion Regulation
Growth Mindset
Self-Management
Self-Efficacy
Grit
School and Classroom Climate
Sense of Belonging
Social Awareness
Teacher-Student Relationships
Download the Panorama Social-Emotional Learning Survey.
For example, in the song "The World We See," students examine the perspectives from which others view the world. Through an associated activity—Perspective Sunglasses—students share their own perspectives with a partner in order to learn about one another's lenses. With the song and the printable materials, teachers can support students as they develop social awareness and build community.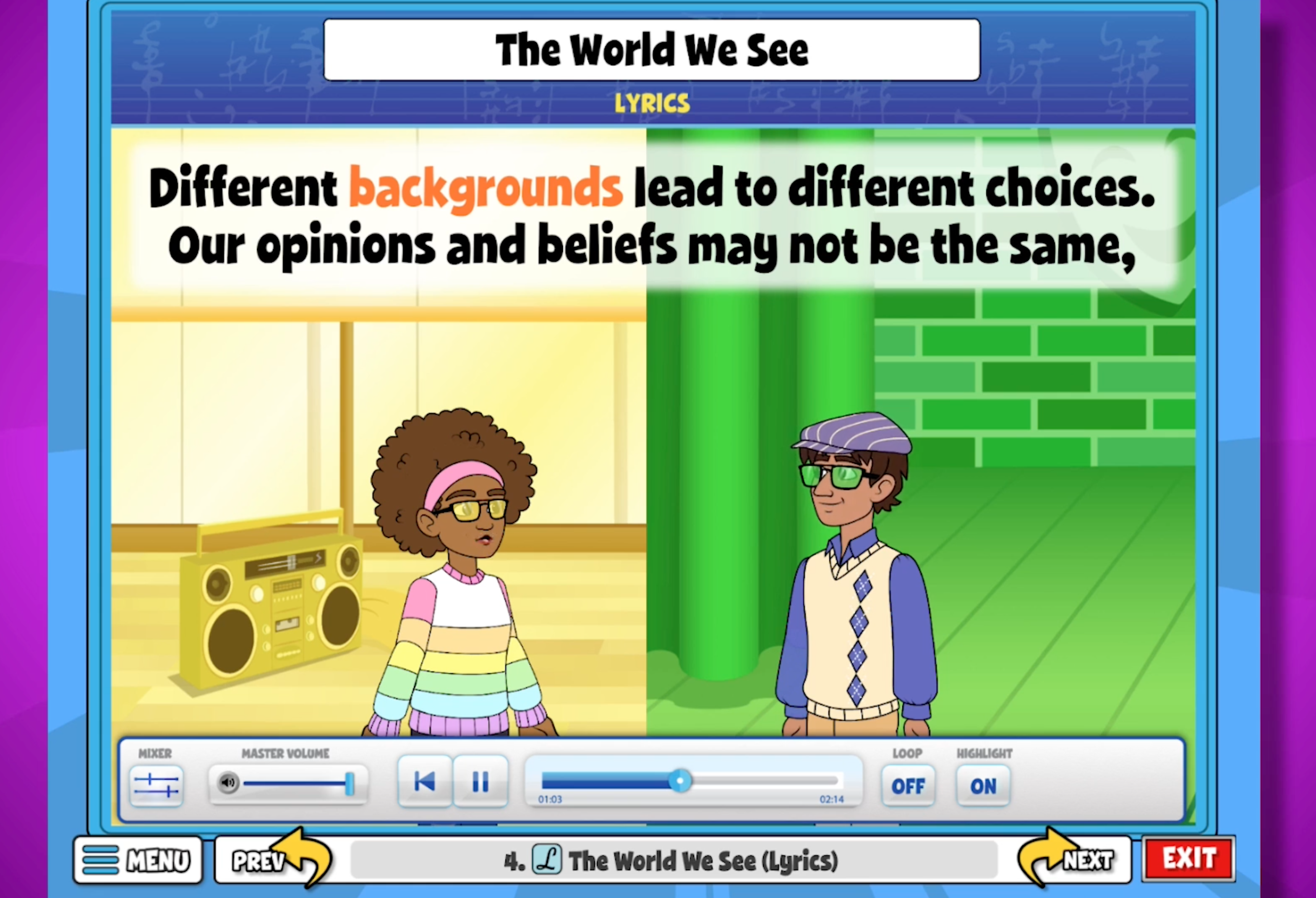 Educators can easily adapt QuaverSEL's digital songs and stories for distance teaching or hybrid learning environments. QuaverSEL has integrated a set of five songs and one story into Playbook to specifically help educators and students identify difficult emotions and cope with the uncertainty of the 2020-21 school year.
Panorama's Playbook connects teachers, counselors, and school leaders with easy-to-implement resources, activities, and research related to emotion regulation, sense of belonging, teacher-student relationships, adult SEL, and more. Teachers explore Panorama's Playbook when they are looking to take action on their Panorama student survey data on school climate and social-emotional learning.
As schools and districts across the country continue to support students' social, emotional, cultural and cognitive competencies, we are thrilled to share innovative strategies from expert organizations such as QuaverEd! Find them at @Quaver_Ed and @Quaver_SEL on Twitter and share how you're implementing these activities in your school or classroom with us @PanoramaEd!