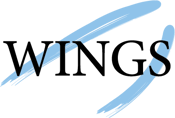 Each year, hundreds of educators across the country use resources and activities from Wings for Kids to equip children with the social-emotional skills they need to succeed in school, stay in school, and thrive in life. By weaving social-emotional learning throughout the school day with a unique depth of implicit and explicit teaching techniques, the Wings for Kids program has helped hundreds of schools improve classroom climate.
Now, practitioners can explore a collection of social-emotional learning activities from Wings for Kids' curriculum on Playbook, Panorama Education's online professional learning library that equips practitioners and school leaders with strategies for creating a positive school climate and implementing SEL in K-12 classrooms. This evidence-based and standards-aligned set of strategies from Wings for Kids provides administrators and educators with digital resources to weave SEL into any aspect of the school day or program time.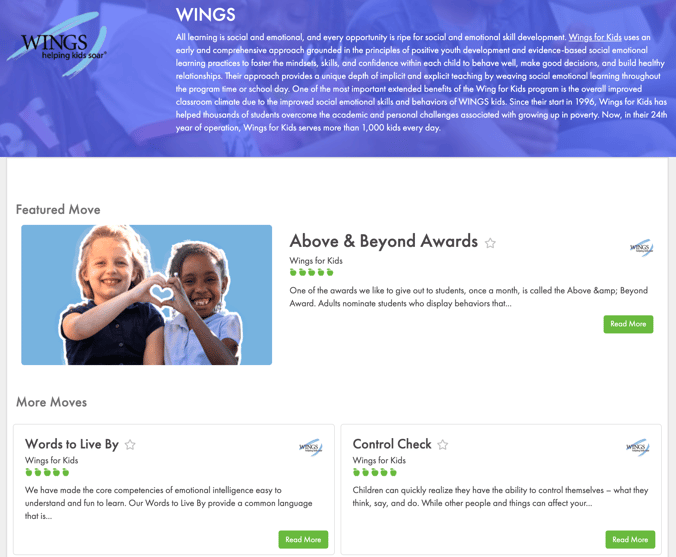 Since their founding in 1996, Wings for Kids has helped thousands of students overcome the academic and personal challenges associated with growing up in poverty. A pioneer in after-school education, WINGS founder Ginny Deerin recognized social-emotional learning as a means to empower under-resourced students long before it became a national priority. What started as a summer camp that emphasized teamwork and relationship-building has evolved into a comprehensive approach founded in the principles of positive youth development and social-emotional learning. Today, WINGS serves thousands of students through its direct service programs in the southeast and partnerships across the country, and has reached more than 2 million students with their school-based Soar with Wings curriculum, developed in partnership with Discovery Education, and with support from the Allstate Foundation.
The results of a Wings for Kids' randomized control trial study showed the following positive effects on the children who participated in WINGS for two years compared to the children who were not assigned to WINGS: improved cognitive development, executive functioning, and self-regulation.
The activities from Wings for Kids on Playbook align directly with topics from the Panorama Social-Emotional Learning Survey, including:
Emotion Regulation
Growth Mindset
Self-Management
Self-Efficacy
Engagement
Pedagogical Effectiveness
Grit
School and Classroom Climate
Sense of Belonging
Sense of Safety
Rigorous Expectations
Social Awareness
Teacher-Student Relationships
Teacher Growth Mindset
Download the Panorama Social-Emotional Learning Survey.
For example, the activity Heys and Praise gives students and adults to praise each other in front of the entire classroom or school community. The goal is for students to start praising one another and sharing how other people's actions positively affected them, building speaking and listening skills as well as fostering strong teacher-student and student-student relationships.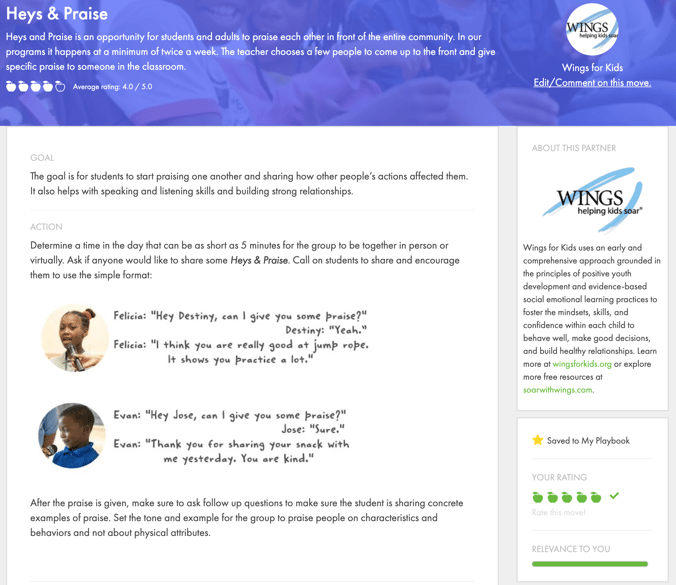 For educators looking for resources to help students understand and address their emotions, Reset and Relax is an activity designed to help children understand the factors that can cause an "emotional hijacking" and guides them through the process of putting a plan in place to process difficult emotions using rest and relaxation tools.
Panorama's Playbook connects teachers, counselors, and school leaders with easy-to-implement resources, activities, and research related to emotion regulation, sense of belonging, teacher-student relationships, adult SEL, and more. Teachers explore Panorama's Playbook when they are looking to take action on their Panorama student survey data on school climate and social-emotional learning.
As schools and districts across the country continue to support students' social, emotional, cultural and cognitive competencies, we are thrilled to share innovative strategies from expert organizations such as Wings for Kids! Find them at @WINGSforKids on Twitter and share how you're implementing these activities in your school or classroom with us @PanoramaEd!