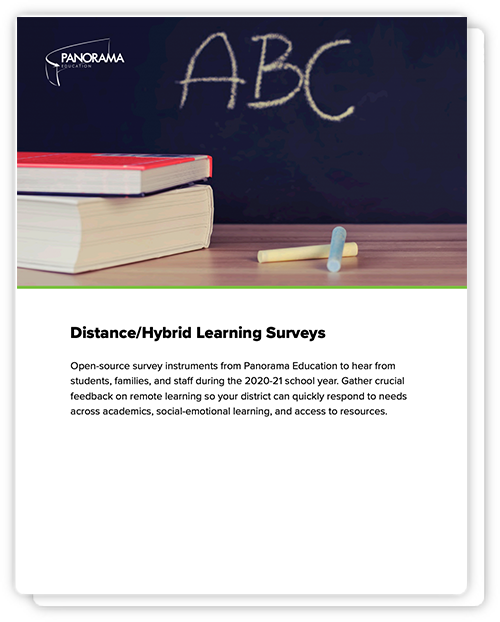 NEW: Panorama Back-to-School Surveys
Download Panorama's
Back-to-School Surveys
to understand and address student, family, and staff needs during the first few weeks of the 2020-21 school year.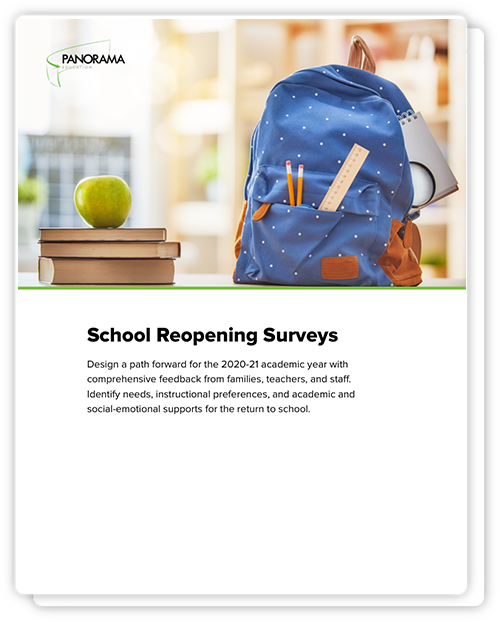 Panorama School Reopening Surveys
Download Panorama's
School Reopening Surveys
to gather family and staff feedback on your school or district's reopening plans.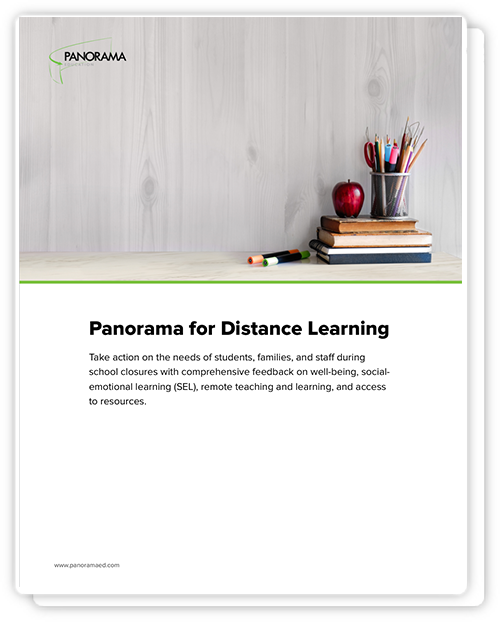 Panorama Distance Learning Surveys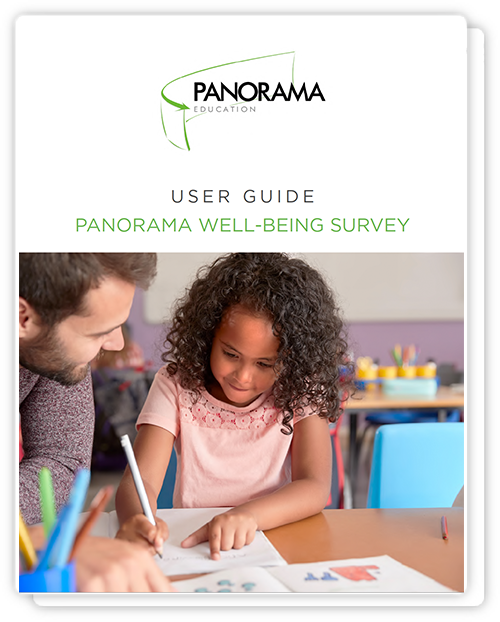 Panorama Well-Being Survey
Download the Panorama Well-Being Survey user guide to view our research-backed topics and questions for measuring student well-being.
Panorama Equity and Inclusion Survey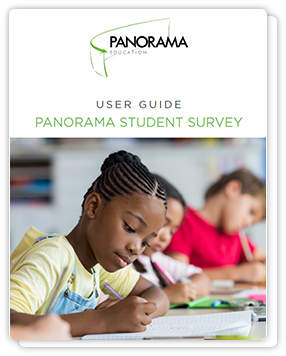 Panorama Student Survey
Download the
Panorama Student Survey
User Guide and view the full survey for use with students in your classroom, school, and district.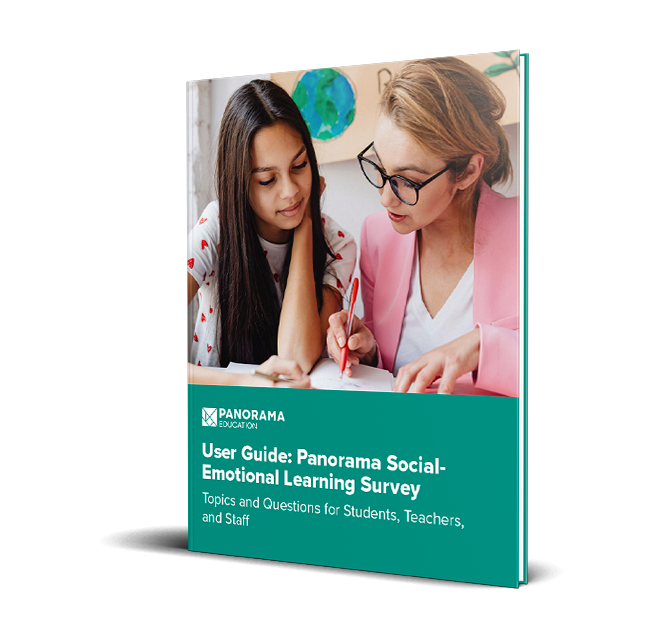 Social-Emotional Learning Survey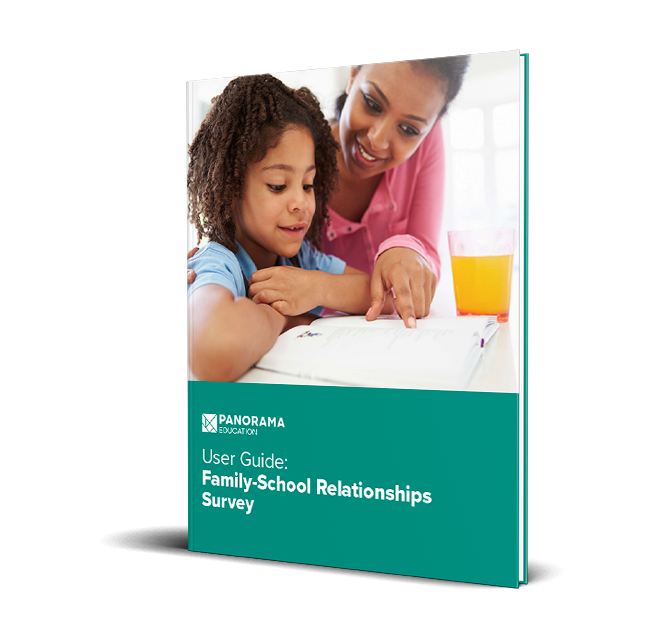 Family-School Relationships Survey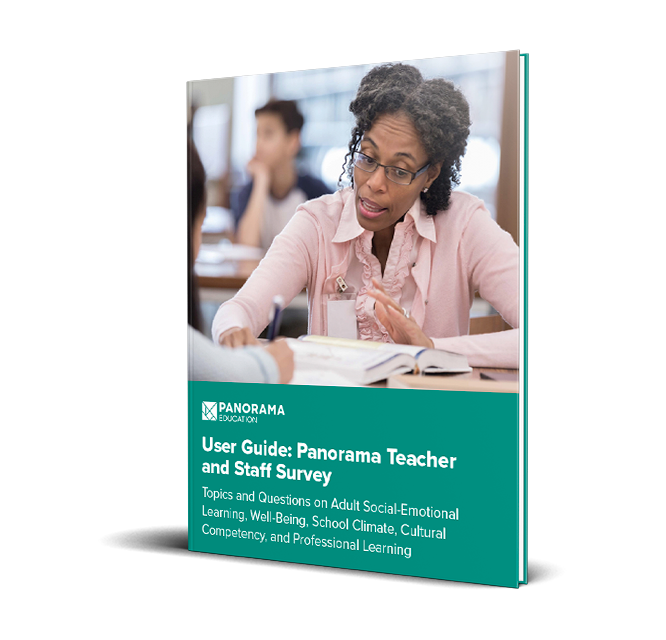 Panorama Teacher Survey
Download the
Panorama Teacher Survey
to collect feedback from teachers on school climate, leadership, professional learning, coaching, and more.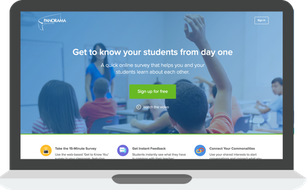 'Get to Know You' Survey
Explore Panorama's 'Get to Know You' interactive survey tool that supports teachers in building strong classroom relationships with their students.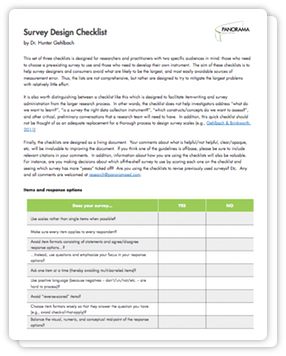 Survey Design Checklist
View Panorama's best practices for survey design, based on research by Dr. Hunter Gehlbach and his team from the Harvard Graduate School of Education.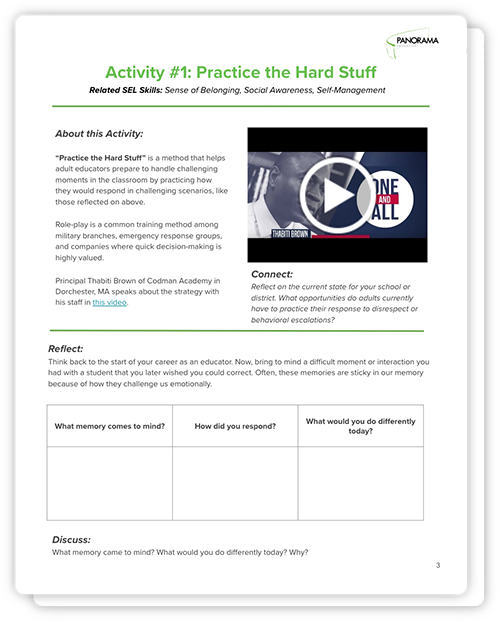 Adult SEL Toolkit for 2020-21
Download our top district resources for assessing and strengthening adult SEL.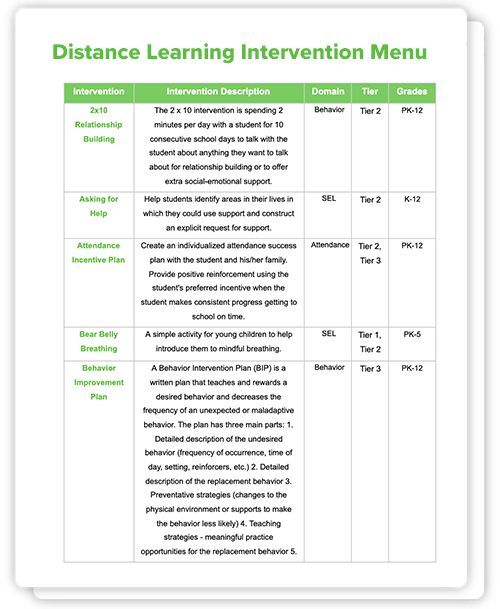 Distance Learning Intervention Menu
Download a customizable menu of 41 virtual-friendly MTSS/RTI interventions across math, ELA, behavior, and social-emotional learning.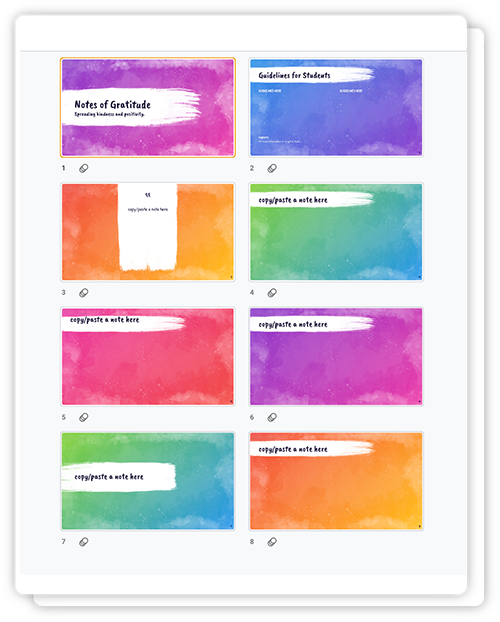 5 Virtual Learning Resources to Promote Student Belonging
Download our top resources for building connectedness and belonging with students and families virtually.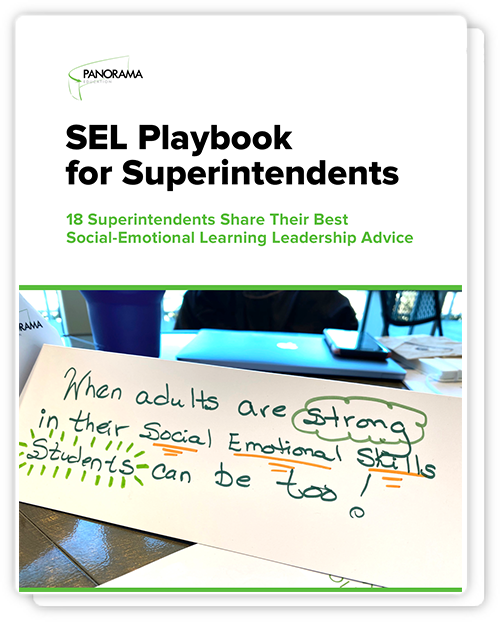 SEL Playbook for Superintendents
In this playbook, 18 superintendents share their best social-emotional learning leadership advice. Download it now.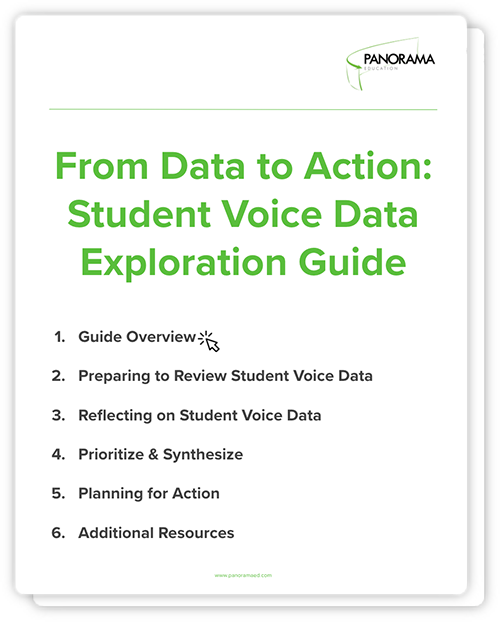 Student Voice Data Exploration Guide
Download our professional learning templates and facilitation guide for reviewing, reflecting, and taking action on student survey data.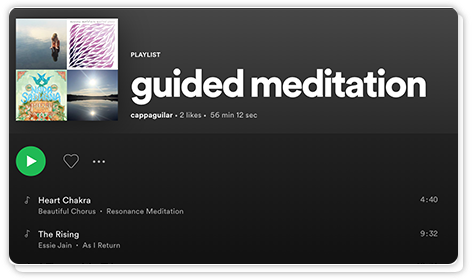 Mindfulness for District Leaders: Resource Pack
Download mindfulness activities and tools from Panorama, Open Circle, Breathe for Change, and more to build your resilience and SEL as a district leader.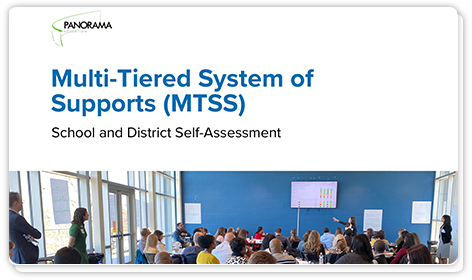 MTSS Self-Assessment
Download this self-assessment to collect educator perceptions of the state of your MTSS program.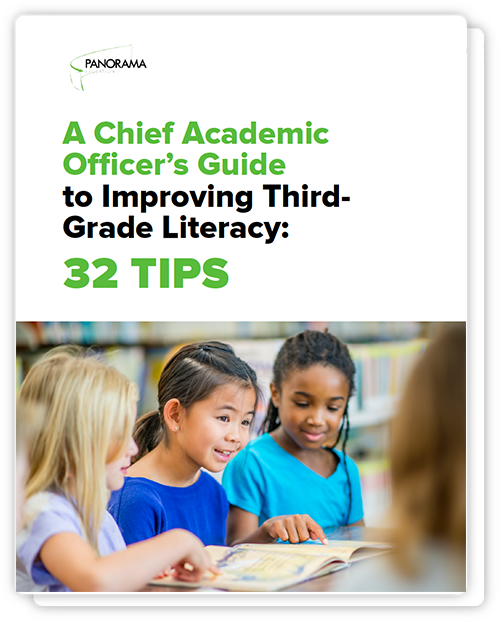 A Chief Academic Officer's Guide to Improving 3rd-Grade Literacy: 32 Tips
Download our premium collection of 32 ideas to strengthen your district's literacy plan.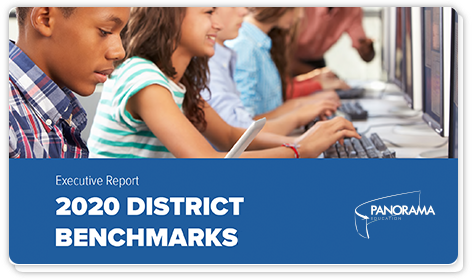 2020 District Benchmarks: Strategic Goals and College & Career Readiness
Download this executive report to explore insights from 280+ district leaders on their top strategic priorities and challenges in 2020.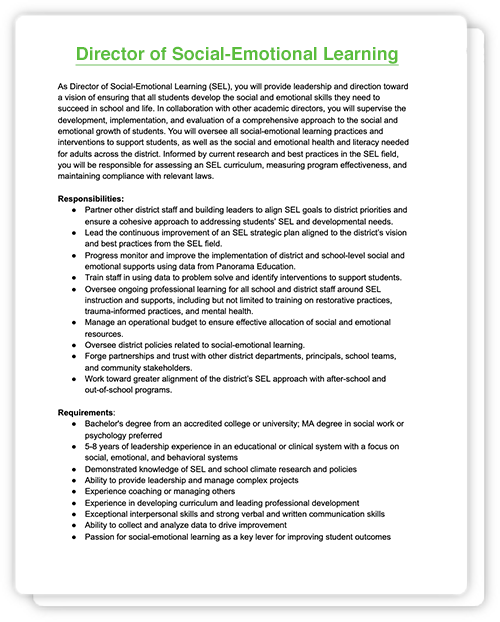 5 Ready-to-Use SEL Job Descriptions
Download these pre-written SEL job descriptions to grow your district's social-emotional learning team.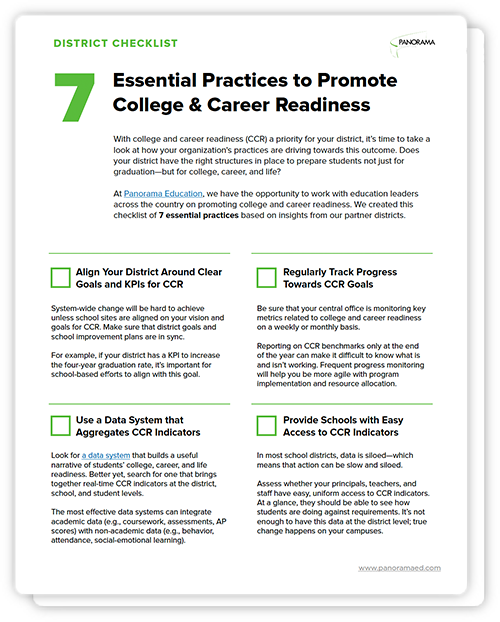 Checklist: 7 Essential Practices to Promote College & Career Readiness
Download this checklist to identify what your district's college and career readiness strategy is missing.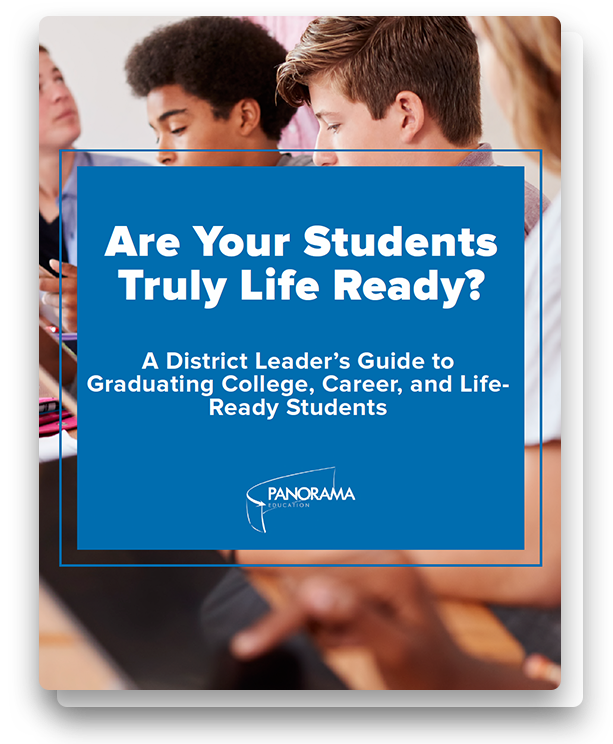 A District Leader's Guide to Graduating College, Career, and Life Ready Students
Download this guide to learn how to integrate life skills into your district's college and career readiness strategy.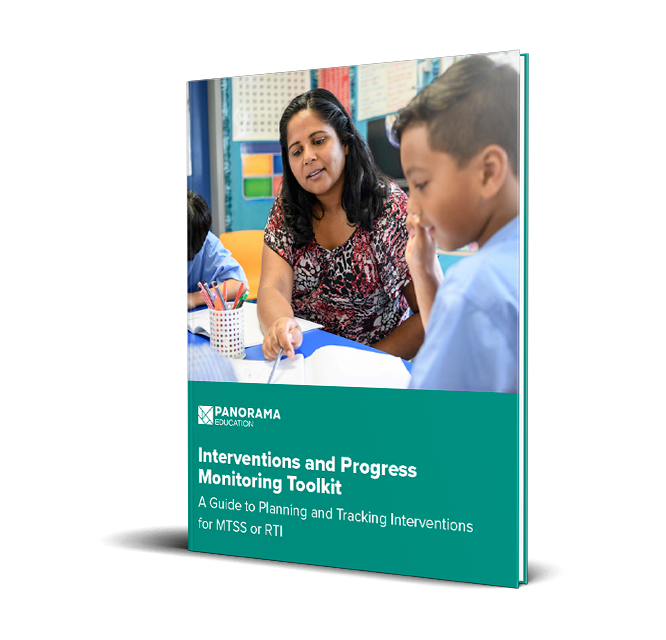 Interventions and Progress Monitoring Toolkit
Access free templates and worksheets for intervention planning and progress monitoring to level up your MTSS/RTI program.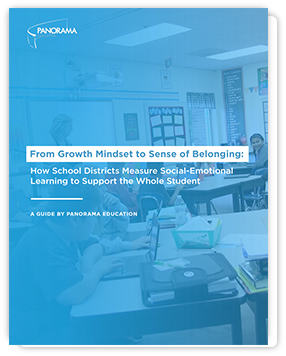 How School Districts Measure SEL to Support the Whole Student
Learn how school districts are measuring and improving students' SEL, from growth mindset to sense of belonging.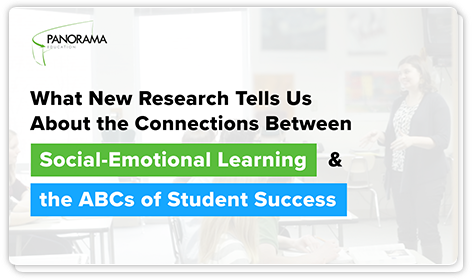 Brief: What New Research Tells Us About SEL and the ABCs of Student Success
Read about our latest research on the connections between SEL and the ABCs of student success: attendance, behavior, and course performance.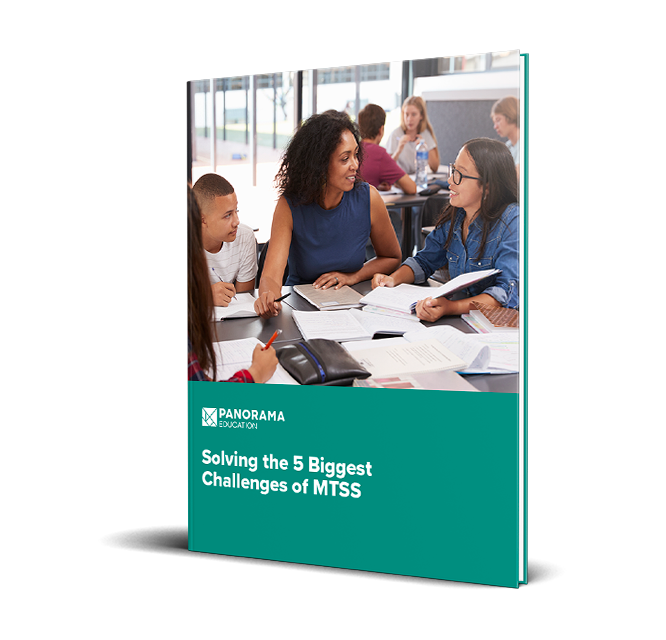 Solving the 5 Biggest Challenges of MTSS: How Districts Streamline Tiered Interventions
Learn concrete strategies for overcoming the biggest obstacles of getting started with MTSS and RTI.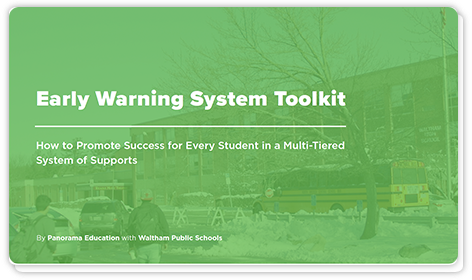 Early Warning System Toolkit
Learn strategies and tools for implementing an early warning system within a multi-tiered system of supports (MTSS), featuring educators from Waltham Public Schools (MA).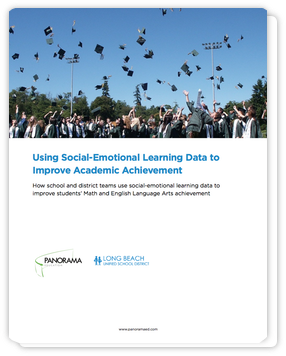 Using Social-Emotional Learning Data to Improve Academic Achievement
Learn how school and district leaders in Long Beach Unified School District use SEL data to improve students' math and English Language Arts achievement.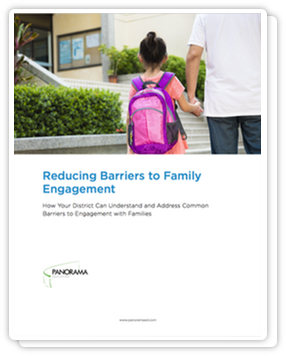 Reducing Barriers to Family Engagement
Learn how to effectively engage families in your school or district, as students with engaged families earn higher grades, attend school more regularly, and are more likely to graduate.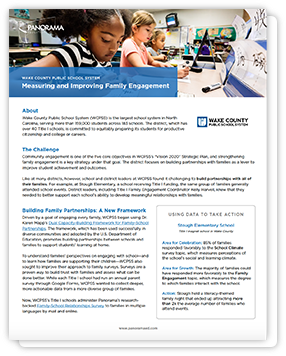 Measuring and Improving Family Engagement
Learn how Wake County Public Schools (NC) is strengthening family engagement by pairing the Dual Capacity-Building Framework with family feedback surveys.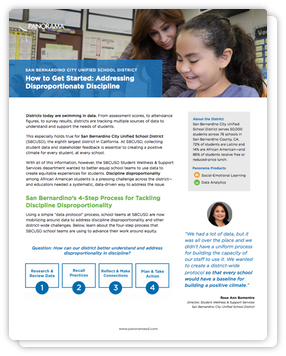 How to Get Started: Addressing Disproportionate Discipline
Learn how district leaders in San Bernardino City Unified School District (CA) are using multiple sources of data to collaborate and to address discipline disproportionality for minority students.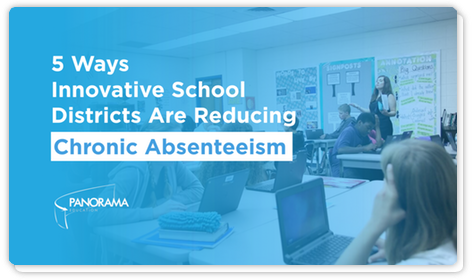 5 Ways Innovative School Districts Are Reducing Chronic Absenteeism
Learn the strategies that leading school districts nationwide are using to improve attendance and reduce absenteeism.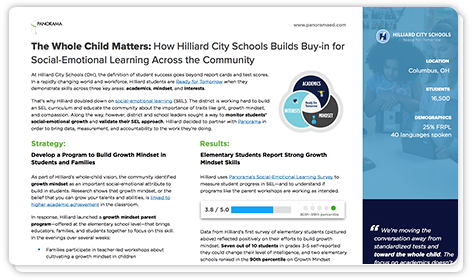 The Whole Child Matters: Building Buy-in for SEL at Hilliard City Schools
Learn how Hilliard City Schools (OH) measures social-emotional learning as part of the district's whole-child vision.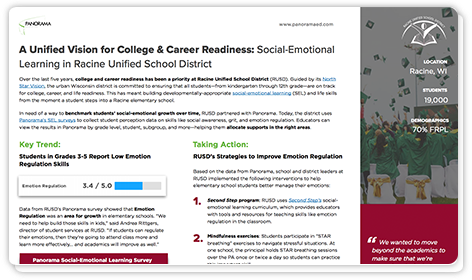 SEL & College-Career Readiness in Racine Unified School District
Learn how Racine Unified School District (WI) fosters college, career, and life readiness with SEL at every stage in a child's educational journey.