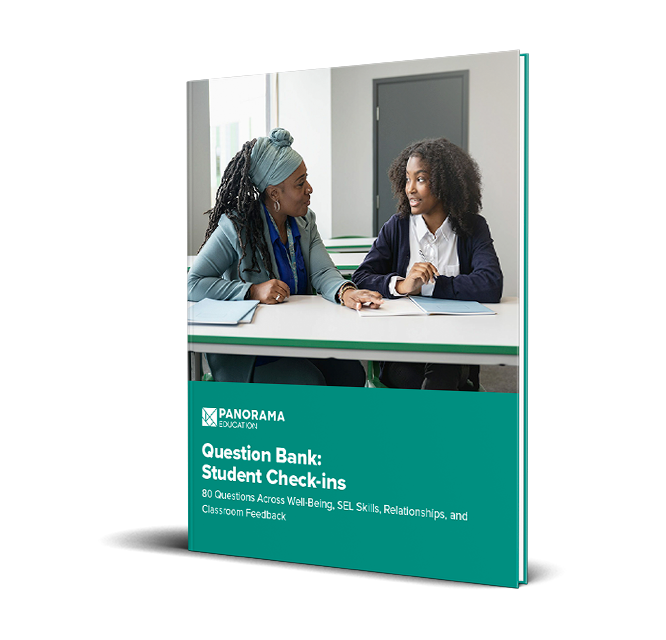 Student Check-ins Question Bank
Download 80 questions to check-in on student well-being, SEL skills, relationships, and classroom feedback.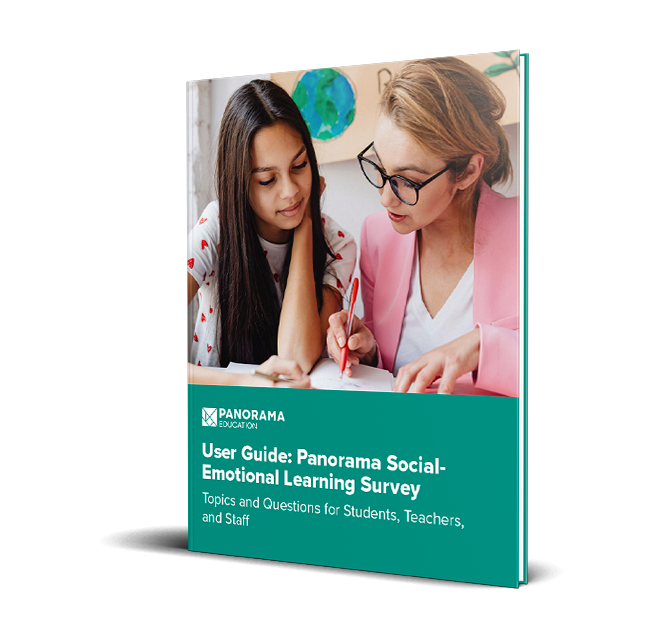 Social-Emotional Learning Survey
Panorama Equity and Inclusion Survey
Panorama Teacher and Staff Survey
Panorama Teacher and Staff Survey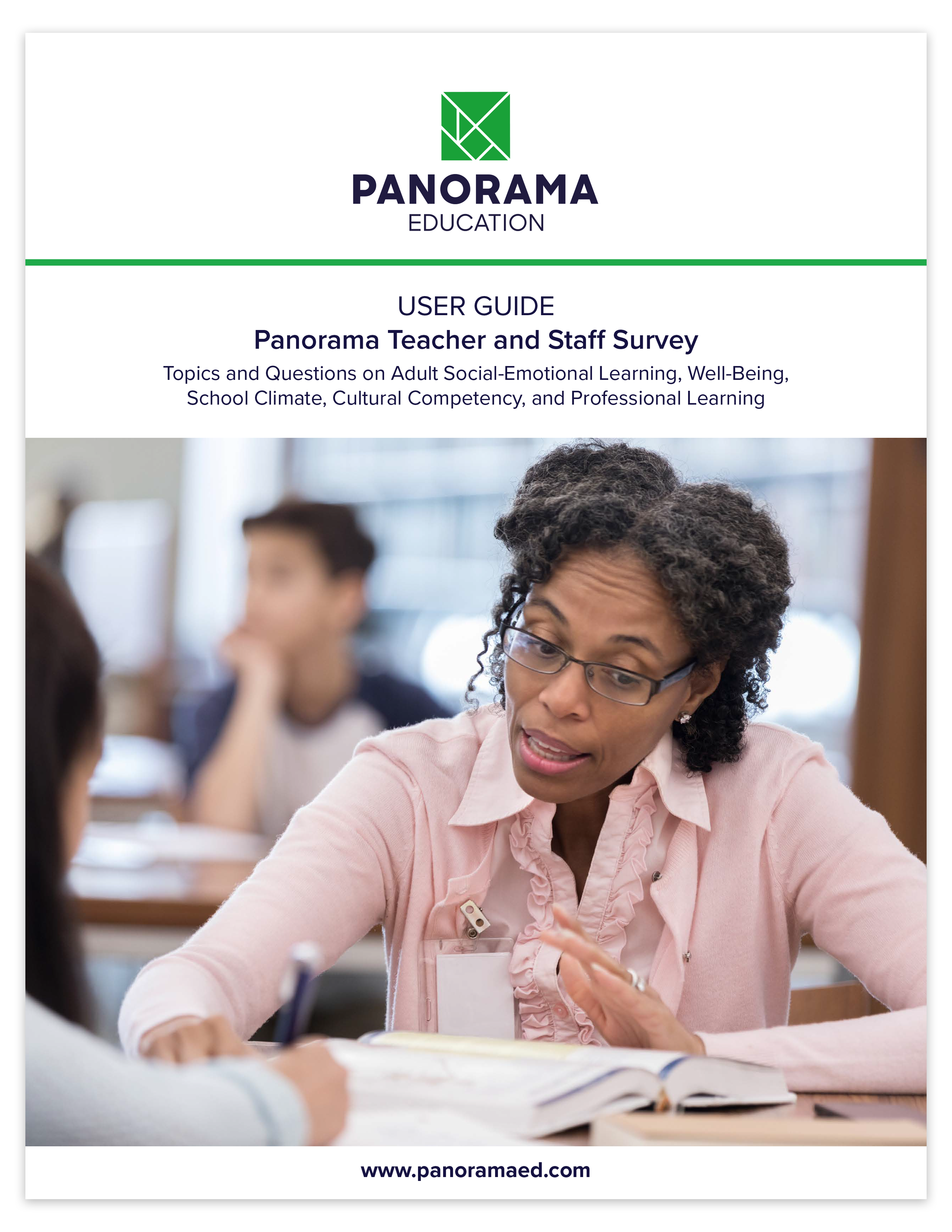 Panorama Teacher Survey
Download the
Panorama Teacher Survey
to collect feedback from teachers on school climate, leadership, professional learning, coaching, and more.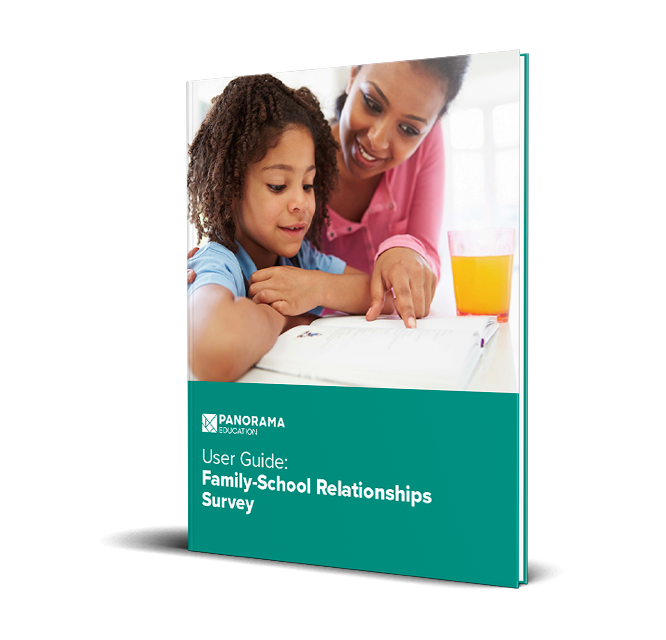 Family-School Relationships Survey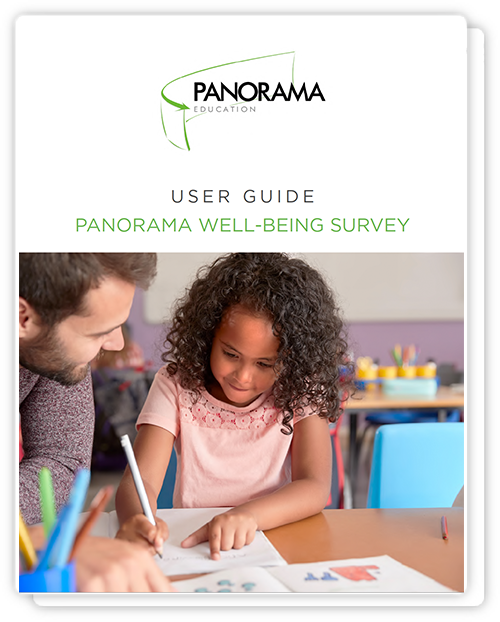 Panorama Well-Being Survey
Download the Panorama Well-Being Survey user guide to view our research-backed topics and questions for measuring student well-being.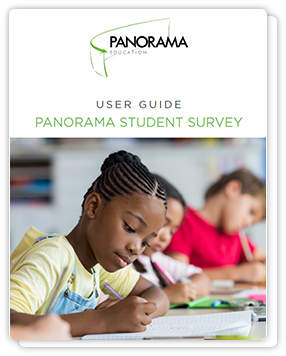 Panorama Student Survey
Download the
Panorama Student Survey
User Guide and view the full survey for use with students in your classroom, school, and district.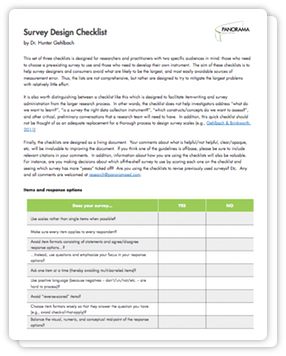 Survey Design Checklist
View Panorama's best practices for survey design, based on research by Dr. Hunter Gehlbach and his team from the Harvard Graduate School of Education.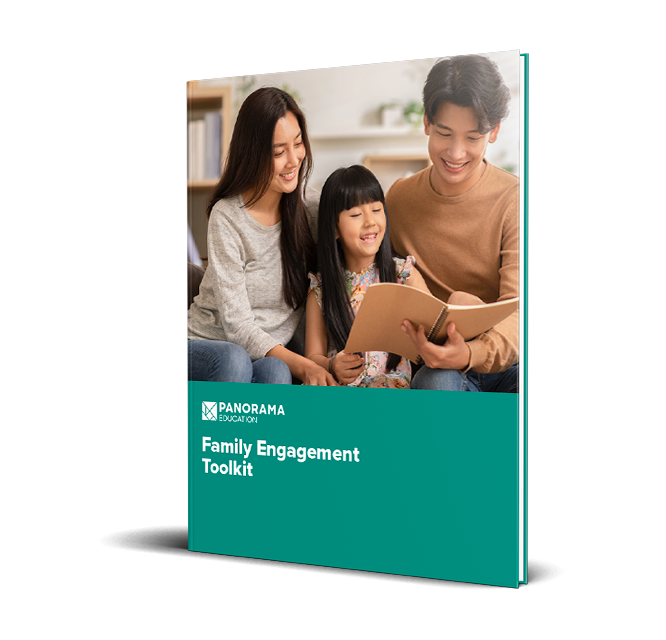 Family Engagement Toolkit
Download our top resources for assessing and strengthening family engagement.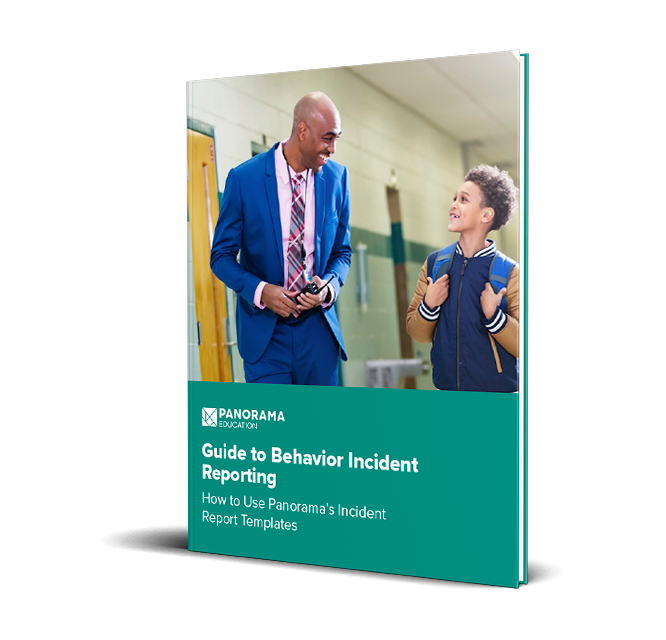 Behavior Incident Report Templates
Download the same questions asked in Panorama's Behavior Logging app, plus a guide to collecting actionable behavior incident report data.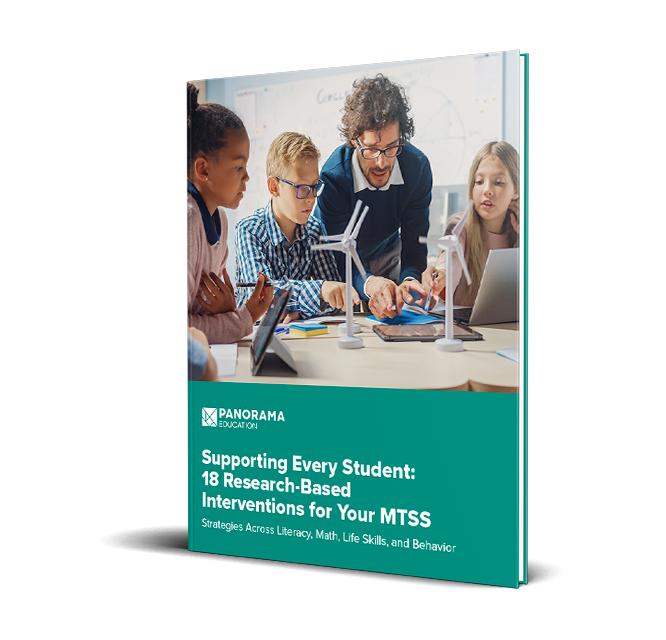 Supporting Every Student: 18 Research-Based Interventions for Your MTSS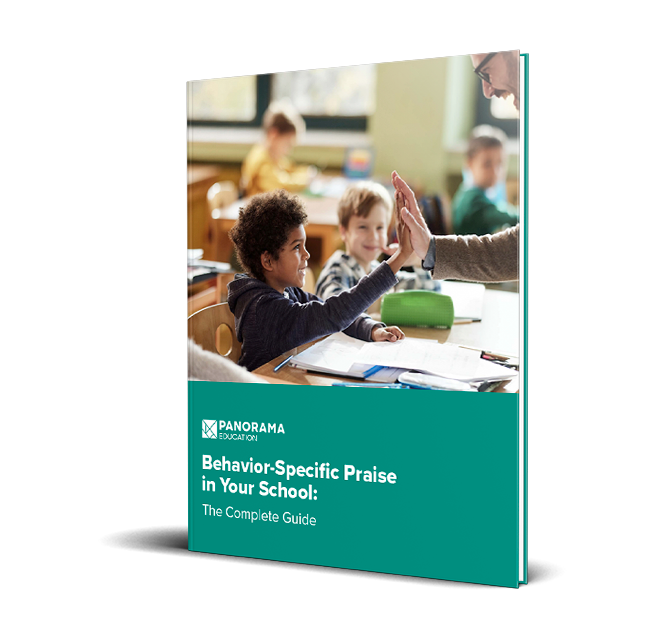 From the Central Office to the Classroom: The Complete Guide to Using Behavior-Specific Praise in Your District
Download this toolkit to equip teachers and staff to use behavior-specific praise to create positive, engaging learning environments.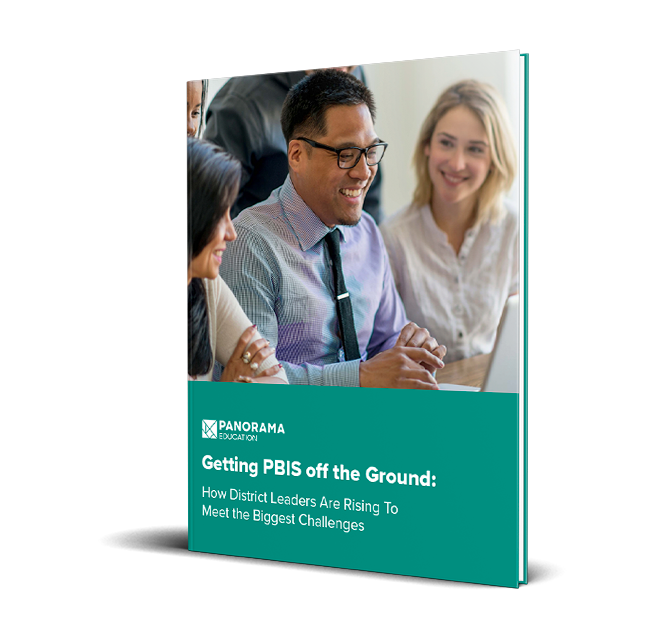 Getting PBIS off the Ground
If you're struggling to implement PBIS, you're not alone.
Download the free guide and find proven solutions to your thorniest problems.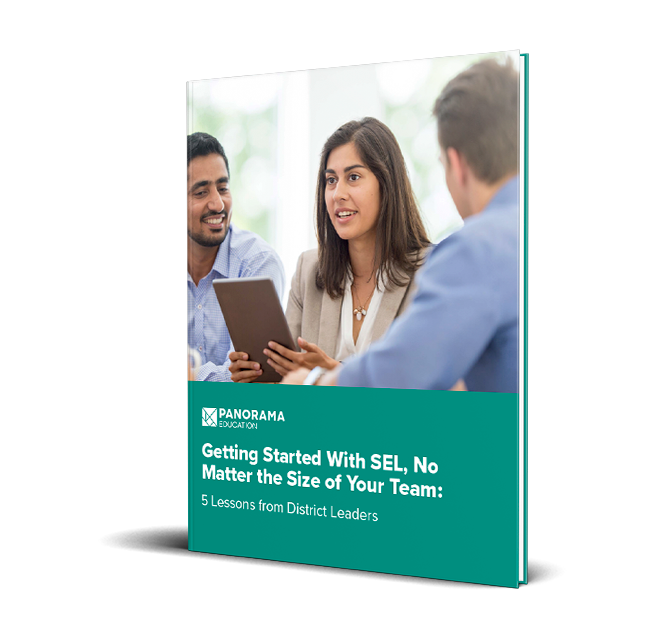 SEL for Small Teams with Big Dreams
Download resources for getting started with SEL, no matter the size of your district.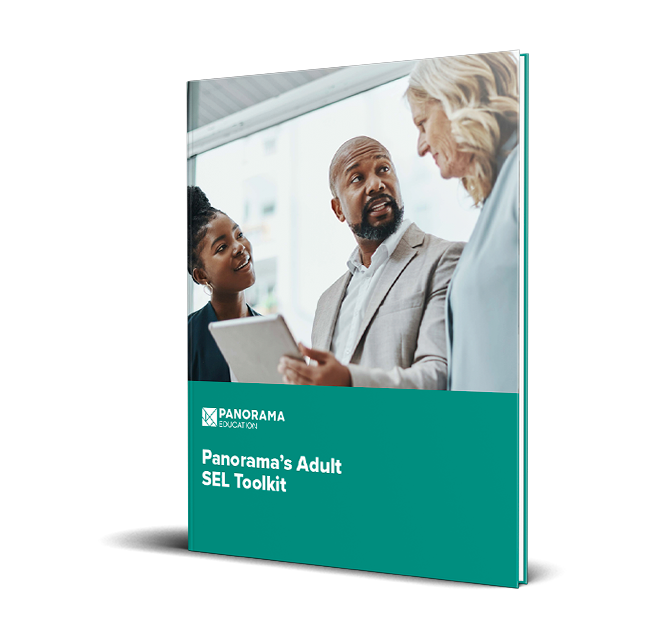 Adult SEL Toolkit for 2022-23
Download our top district resources for assessing and strengthening adult SEL.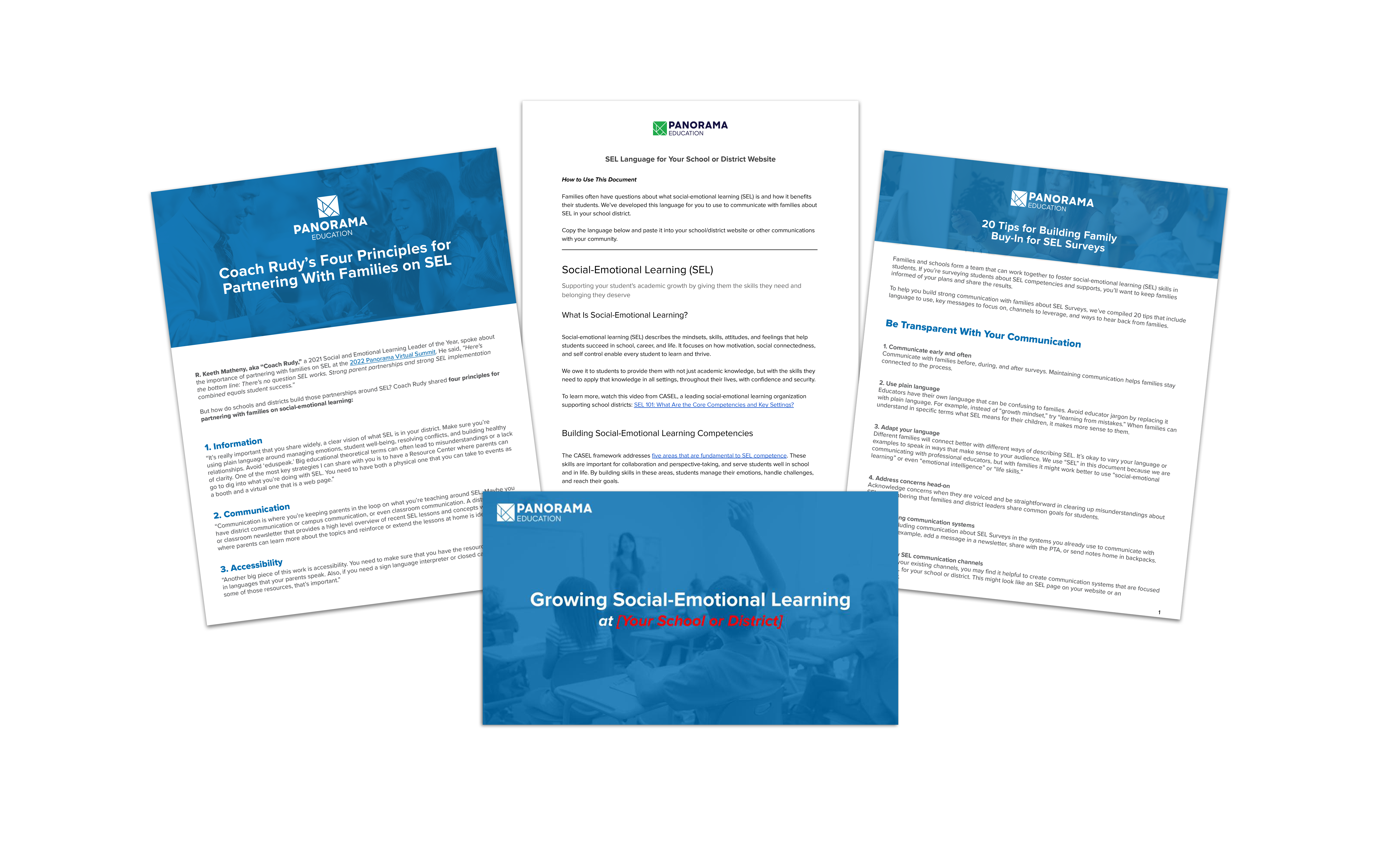 Building Family Understanding of Social-Emotional Learning
Download the
toolkit to get the
language and resources you need to communicate with families
about social-emotional learning and engage them as partners.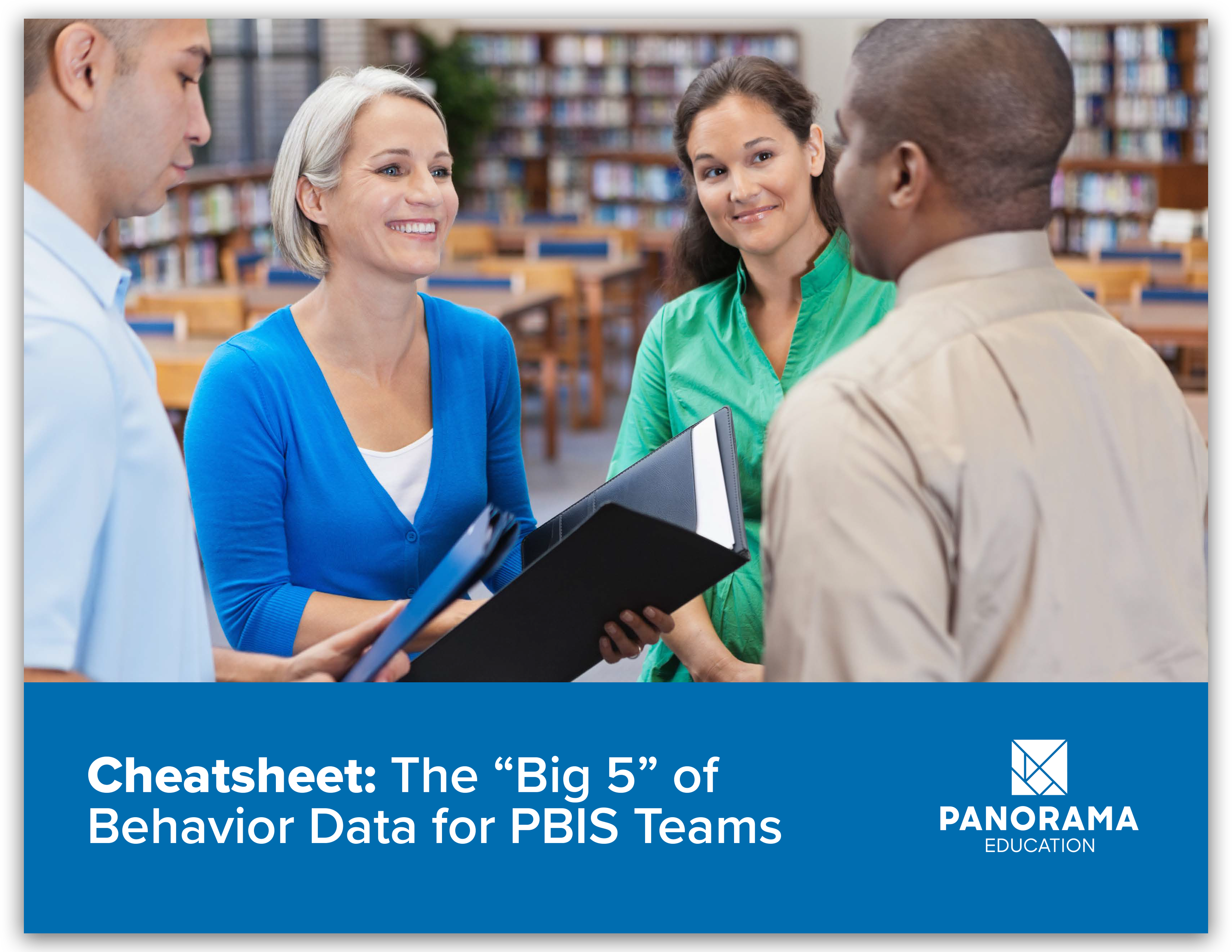 PBIS Team Toolkit: 4 Templates and Worksheets
Build your PBIS team's capacity for data-inquiry, action-planning, and implementing tiered intervention supports with this toolkit of editable templates and worksheets.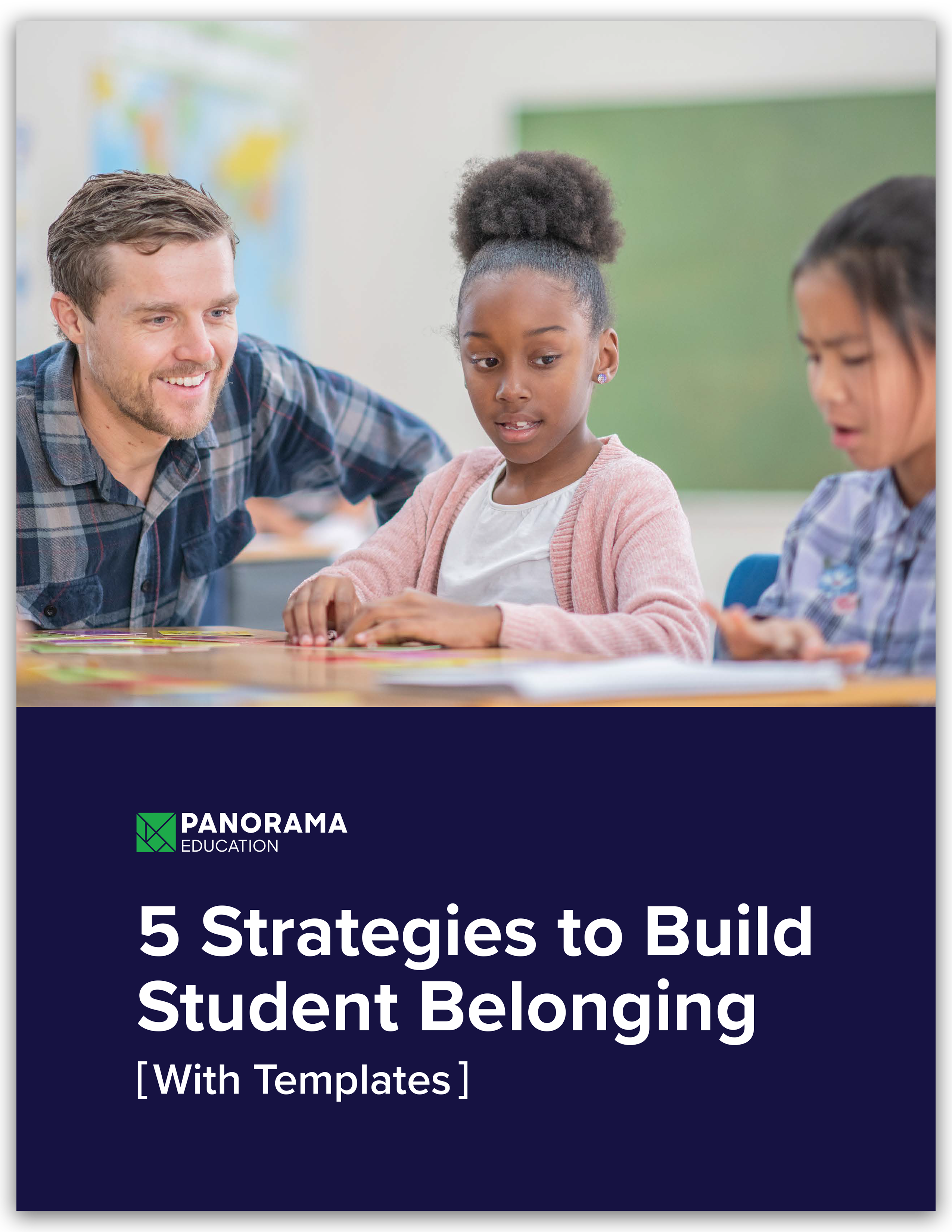 5 Strategies to Build Student Belonging
Help students in your district thrive academically, socially, and emotionally by building a strong sense of belonging with these 5 strategies.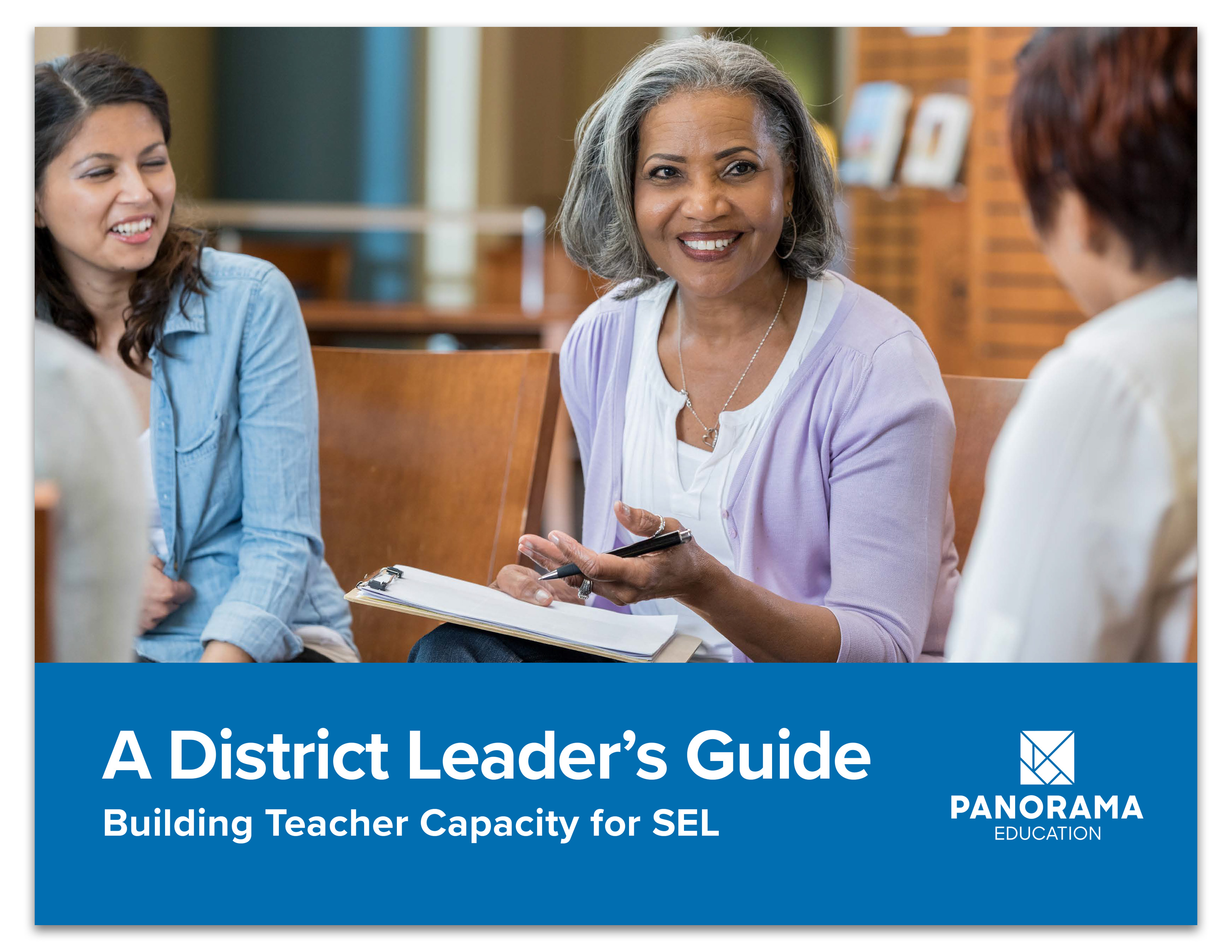 A District Leader's Guide: Building Teacher Capacity for SEL
Explore resources, strategies, and insights from educators to help you build teacher capacity for SEL in your school or district.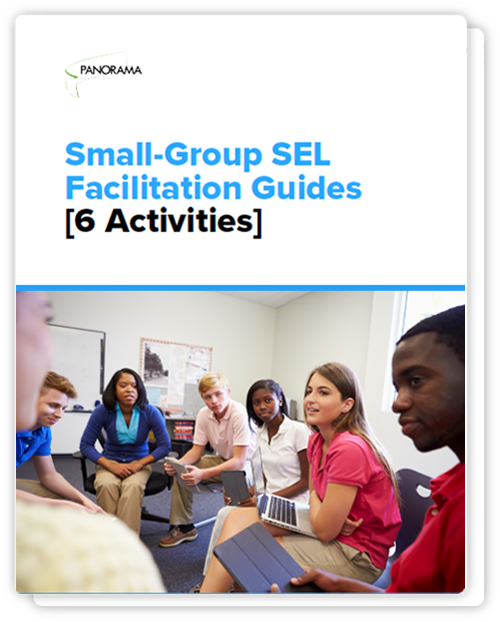 Small-Group SEL Facilitation Guides [6 Activities]
Download a toolkit of 6 small-group SEL interventions, with instructions for use included.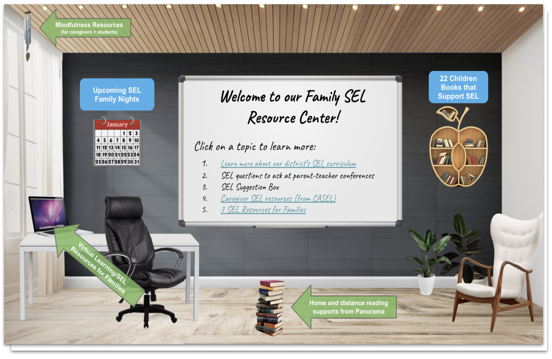 How to Engage Families in SEL [Templates and Protocols]
Explore resources for engaging families in your social-emotional learning strategy.
7 Must-Ask Questions About Equity for District Teams
Download this guide to learn the seven key questions that can help you get started with an equity audit in your district.
7 Must-Ask Questions About Equity for District Teams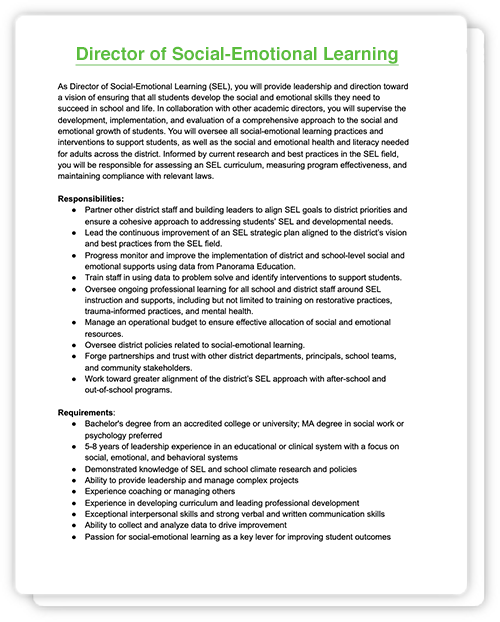 7 Ready-to-Use SEL Job Descriptions
Download these pre-written SEL job descriptions to grow your district's social-emotional learning team.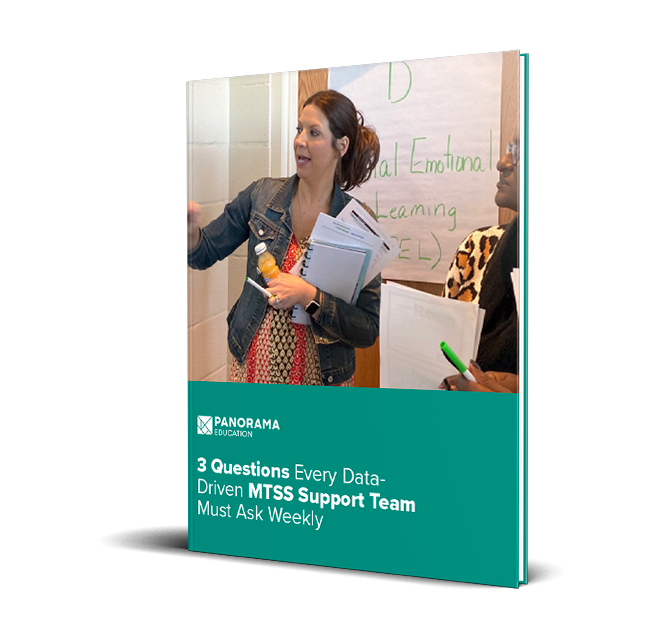 3 Questions Every Data-Driven MTSS Team Must Ask Weekly
Use these questions to drive your next Student Support Team meeting (remote or in-person!).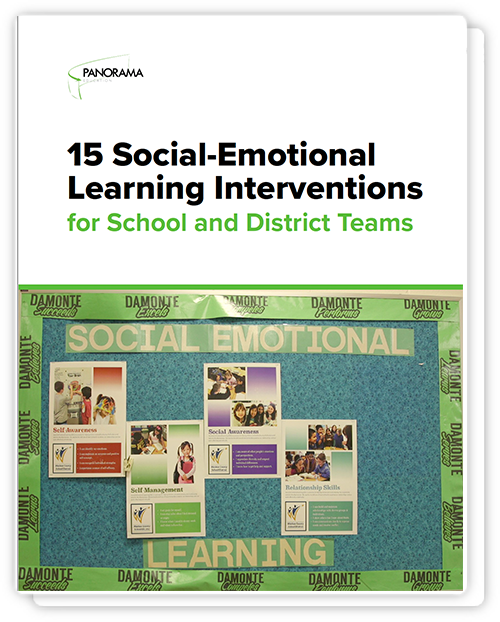 15 SEL Intervention Ideas for School and District Teams
Download this collection of low-lift, curriculum-based social-emotional learning interventions.
The District Leader's Guide to SEL and Equity
Access strategies and advice from 32 district leaders on advancing equity and social-emotional learning.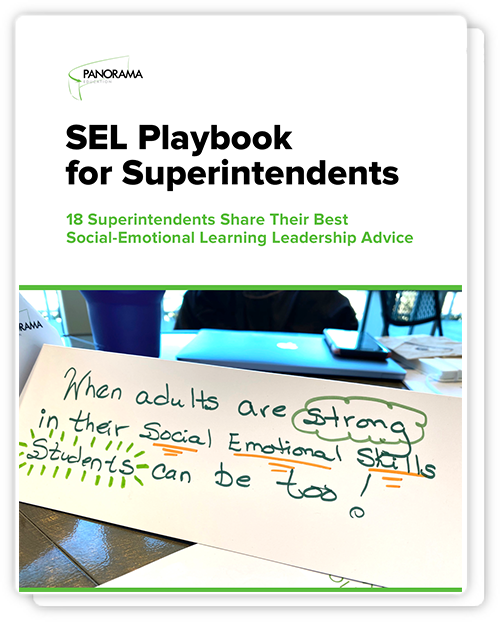 SEL Playbook for Superintendents
In this playbook, 18 superintendents share their best social-emotional learning leadership advice. Download it now.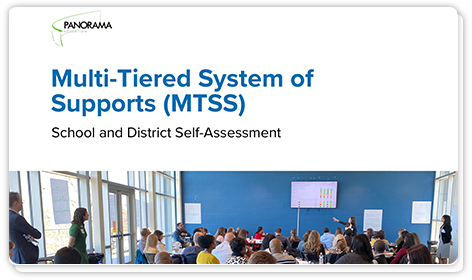 MTSS Self-Assessment
Download this self-assessment to collect educator perceptions of the state of your MTSS program.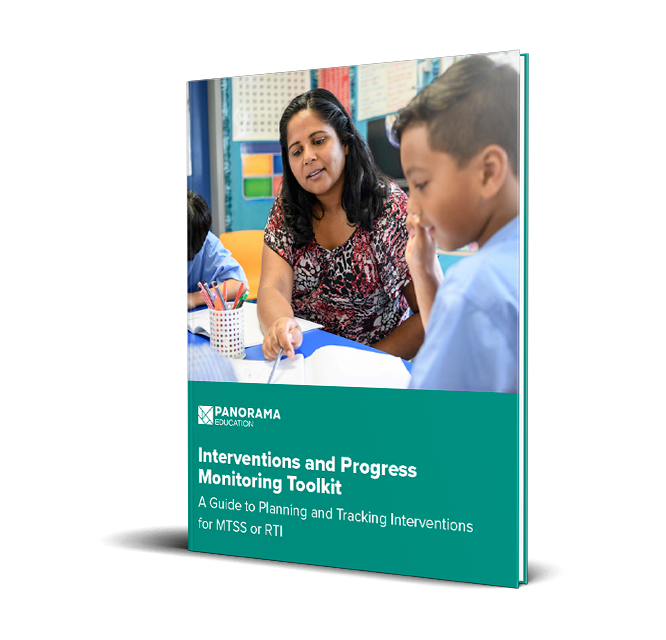 Interventions and Progress Monitoring Toolkit
Access free templates and worksheets for intervention planning and progress monitoring to level up your MTSS/RTI program.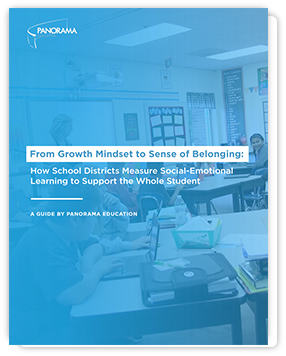 How School Districts Measure SEL to Support the Whole Student
Learn how school districts are measuring and improving students' SEL, from growth mindset to sense of belonging.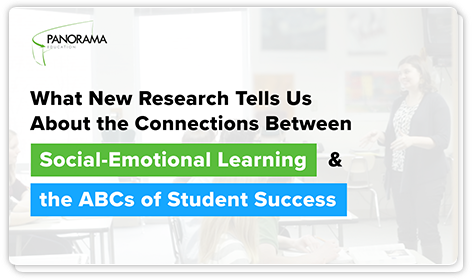 Brief: What New Research Tells Us About SEL and the ABCs of Student Success
Read about our latest research on the connections between SEL and the ABCs of student success: attendance, behavior, and course performance.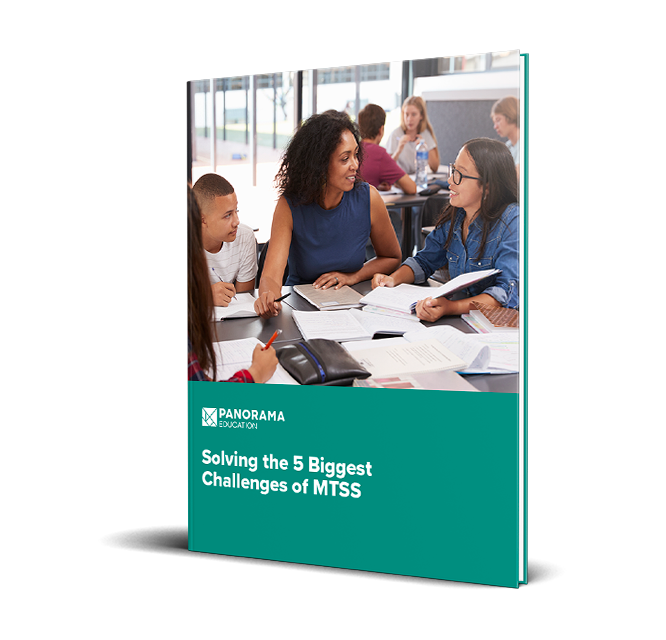 Solving the 5 Biggest Challenges of MTSS: How Districts Streamline Tiered Interventions
Learn concrete strategies for overcoming the biggest obstacles of getting started with MTSS and RTI.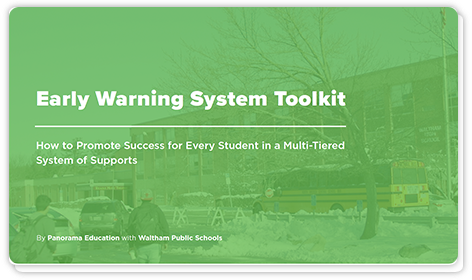 Early Warning System Toolkit
Learn strategies and tools for implementing an early warning system within a multi-tiered system of supports (MTSS), featuring educators from Waltham Public Schools (MA).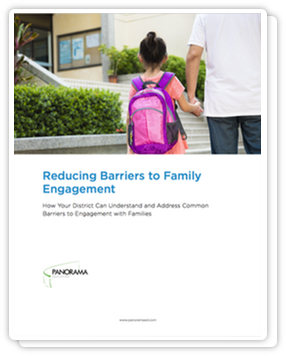 Reducing Barriers to Family Engagement
Learn how to effectively engage families in your school or district, as students with engaged families earn higher grades, attend school more regularly, and are more likely to graduate.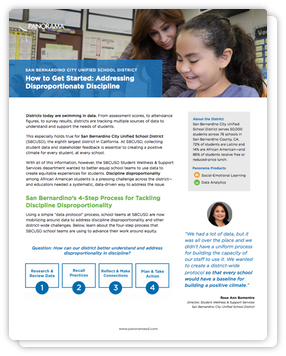 How to Get Started: Addressing Disproportionate Discipline
Learn how district leaders in San Bernardino City Unified School District (CA) are using multiple sources of data to collaborate and to address discipline disproportionality for minority students.