Our Expert Partners
Districts and schools using the Panorama platform get access to evidence-based content and curriculum from leading SEL providers.
Hundreds of SEL Strategies at Your Fingertips in Panorama's Playbook
As a Panorama partner, you'll have access to hundreds of adaptable resources and activities that promote social-emotional learning and skill-building in the classroom. View the strategies right inside the Panorama platform—including instructions for use, differentiation tips, videos, and downloadable templates.
Every SEL lesson aligns to the topics on the Panorama Social-Emotional Learning Survey and the Panorama Student Survey, making it easy to identify next steps and take action on the data.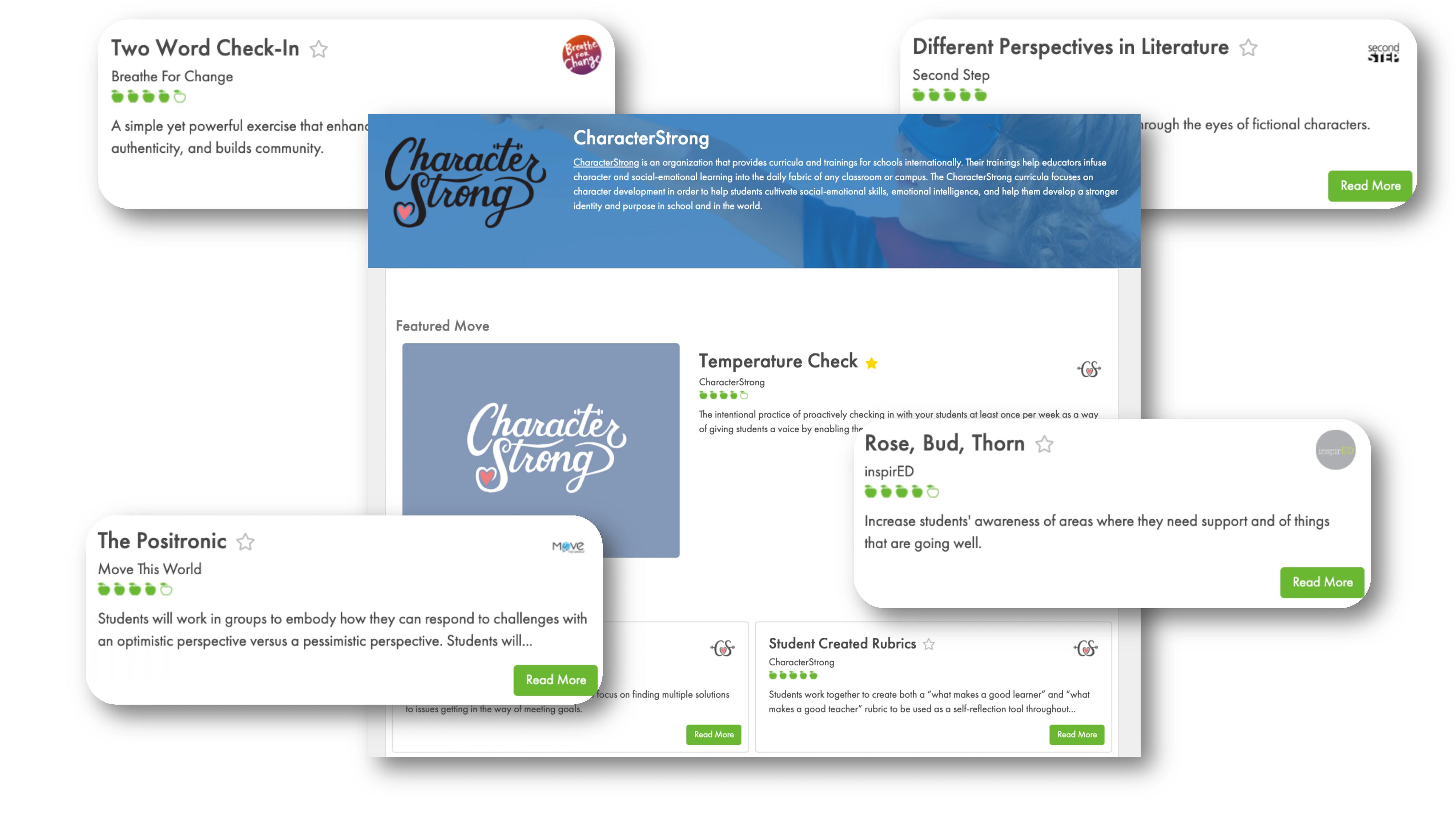 Want to talk about using Panorama in your district?
Contact Panorama
Get insights with a technology platform that supports student success
Schedule a demo with our team or give us a call at (617)-356-8123
Schedule a demo for your school or district: