Are you planning school events, but finding that only a few families attend?
Are you struggling to get caregivers to attend school activities or sign up for volunteer opportunities?
Do you feel like your students' families just don't value education?
If you're finding yourself asking these questions, then it's time to rethink your family engagement practice.
Family involvement at all grade levels is critical to student achievement, but unfortunately efforts to engage caregivers in student learning aren't always met with success. Traditional methods, such as school-wide events or homework checks, may be well-intentioned—but can often leave families feeling unwelcome and unvalued, even though they do want to be more involved in their children's learning.
The good news? Educators, district administrators, and school leaders have a real opportunity to reimagine family engagement. Dr. Karen Mapp, an expert researcher in the field of family engagement, has developed the Dual-Capacity Building Framework for Family-School Partnerships as a guide for developing equitable and inclusive programs and policies.
While every school's practice will look different based on community context, Dr. Mapp's framework focuses on the following areas:
Below are six activities from expert organizations to guide and inspire your journey towards a stronger family engagement practice. Each of these strategies is rooted in Dr. Mapp's framework and designed to help families and educators work together to support student success.
Why "family engagement" and not "parent involvement"?
We use the terms "family engagement," "family," and "caregivers" in this article to recognize and respect all caring adults in children's lives who support learning.
Building Relational Trust
1. Initiating Contact with Caregivers

Courtesy of Learning for Justice
Overview: Caring adults are important resources and allies as educators help students navigate through the schooling process. The following video and reading selections will help you discover (or rediscover) ways to involve students' caregivers in the learning process. The resources will also help you check assumptions about class, culture, or language that might undercut well-intentioned strategies for family engagement.
Guidance for Implementation: Watch the below video to learn how high school creative writing teacher, Foster Dickson, initiates contact with parents.
Look for:
What does Foster do that's different from your practice? The same as your practice?

What constraints, as Foster articulates them, do the families of his students have that may inhibit family/teacher engagement?
Reflect on:
List constraints that may interfere with the ability (not willingness) of students' families to participate in traditional family engagement practices, such as back-to-school nights, open houses or PTA committee meetings.

How might I incorporate additional engagement strategies to work through some of these constraints? How might I (and my school) address access to transportation, childcare, English-language proficiency, and non-traditional work hours, for example?

Additional Resource: Contact Preference Form for Families
2. Virtual Home Visits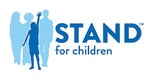 Courtesy of Panorama Education and Stand for Children
Overview: As we build new systems to safely educate students and support families, the foundation for success remains the same: relationships. Virtual Home Visits help teachers establish trusting relationships with students and families, even when they cannot meet face-to-face. They are also an opportunity to meaningfully inform families of their child's academic standing. Equip yourself with resources and tools to implement a virtual home visit program in your school or district.
Guidance for Implementation:
What is a Virtual Home Visit?
A proactive, intentional re-engagement of families.

A scheduled video or phone call between a teacher and a student's family, from the teacher's home to the family's home (duration varies, but expect 20-30 minutes).

Takes place during the first grading period of the school year, with recommended follow-up at least once per semester (as dictated by the support and informational needs of the student and family).
The Virtual Home Visit Process
Teacher, school, or school district chooses the platform for video calls (with ease of use for families as a key consideration).

Teacher invites each of their assigned families to a Virtual Home Visit. (See Stand For Children's virtual home visit guide

.) Teachers with more than one class of students can use the homeroom or advisory roster.

Teacher sends confirmation to scheduled families, including call date/time and details of how to connect.
Teacher tracks Virtual Home Visits conducted and those still to be conducted or scheduled.
The Payoff of Virtual Home Visits
Proactive communication demonstrates care and puts teachers and families on the same team.

Face-to-face visits (even video visits) build connection, empathy, and trust.

Teachers and families learn about one another, leading to true partnerships that benefit students.
Elevating Family Voice, Experience, and Culture
3. Inviting Engagement

Courtesy of Learning for Justice
Overview: Engage caregivers as true partners and co-creators in their child's education by elevating and valuing their experiences, ideas, and cultures. The following video and reading selections will help you reflect on your approach to family participation in the classroom.
Guidance for implementation: Watch the below video to learn how elementary school teacher, Diane Holtam, welcomes linguistically and culturally diverse parents into her classroom.
Look for:
What efforts does Diane make to ensure that all parents feel welcome?

How does she use parent resources to augment student learning?
Reflection:
How does my approach to family engagement encourage or discourage their continued participation in the classroom? Are there cross-cultural communication or language considerations?

How can I use my students' families and cultural backgrounds to enrich the classroom and instruction?
Additional Resource: Respecting All Families
4. Family-School Relationships Survey
Courtesy of Panorama Education
Overview: Schools that successfully engage families find that their students earn higher grades and test scores, develop better social skills, and are more likely to graduate. The Family-School Relationships Survey was developed at the Harvard Graduate School of Education to provide school leaders with a clear picture of family attitudes by elevating family voice.
Guidance for implementation: Schools can use the Family-School Relationships Survey to gather feedback while effectively engaging caregivers. Designed as a series of scales—or groups of questions that capture different aspects of the same underlying theme—the survey helps educators measure different aspects of family attitudes across the following topics:
Family Engagement

- The degree to which families become involved with and interact with their child's school.

School Fit

- Families' perceptions of how well a school matches their child's developmental needs.

Family Support

- Families' perceptions of the amount of academic and social support that they provide their child with outside of school.

Family Efficacy

- How confident families are with regard to key parenting skills.

Learning

Behaviors

- Families' perceptions of their child's learning-related behaviors

School Climate

- Perceptions of the overall social and learning climate of the school.

Barriers to Engagement

- Factors that can create challenges for families to interact with or become involved with their child's school.

Role and Responsibilities

- Perceptions of who should be primarily responsible for school success.

School Safety

- Perceptions of student physical and psychological safety at school.
The survey is available in 11 languages and can be administered to any K-12 school community (private or public school, independent or charter, urban or rural). To access the complete set of topics and questions, download the Family-School Relationships Survey.
In Panorama's Playbook, educators can access research-backed family engagement activities, lesson plans, and SEL interventions from leading curriculum providers such as Learning for Justice, PowerMyLearning, Camp Kindness Counts, and many others.
Engaging Families as Co-Creators

5. Invite Families into Curricular Learning

Courtesy of PowerMyLearning
Overview: In this sample Family Playlist on "Reducing Human Impacts on the Environment," students complete a few brief digital activities to reinforce academic concepts and key vocabulary. The next step is where the magic happens: students teach their families a concept they are learning in school, a strategy proven to increase mastery. Students and their family partners explore their home, identifying items that can be reused or recycled. They submit photos of examples of these items. Upon completion, the family partner gives the teacher feedback on how the activity went, starting a dialogue with the teacher around student learning.
Guidance for implementation:
For educators: Register for a free PowerMyLearning Connect teacher account. Then, assign the playlist "Reducing Human Impacts on the Environment" to your class on PowerMyLearning Connect.
For families: After reviewing the topic by completing the LEARN, PRACTICE, and CHECK activities, work with your child on the FAMILY EXPLORATION activity.
Warm-Up
Ask your child to explain how everyday items, such as plastic bags or paper, use Earth's natural resources.
Discuss how people can reduce the use of natural resources by reusing and recycling everyday items.
Exploration Activity
Ask your child to write the word RECYCLE on a piece of paper.
Ask your child to write the word REUSE on the other piece of paper (or on the back of the same paper).
Take a walk around your home with your child to find items that can either be recycled or reused. Find at least one example of each.
Have your child hold up the correct term—RECYCLE, or REUSE—next to the object, and take photos of the examples. Take a photo of an item we can recycle (for example, a soda can). Take a photo of an item we can reuse (for example, a bag for groceries).
Prompt students to upload two images to PowerMyLearning.
PowerMyLearning is a national nonprofit that advances educational equity nationwide by activating the power of collaboration between teachers, students, and families. PowerMyLearning's Family Playlists encourage children to share what they are learning in school by teaching their families. They help solidify the lessons for students, directly involve parents in their child's curriculum, and facilitate communication between families. The playlists can be delivered via cell phone and are available in over 100 languages.
Interested in learning more? Download PowerMyLearning's free Framework for Teachers. The research-based guide supports educators in activating the power of collaboration between teachers, students, and families and in using family perception data for school improvement planning.
6. Worldview Art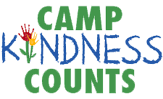 Courtesy of Camp Kindness Counts
Overview: Participants will expand their self-awareness and reflect on their worldview by illustrating parts of their life that shape how they see the world. In doing so, they will learn to recognize strengths and appreciate diversity. Practicing awareness helps us pay attention to what goes on in the world—both in and beyond our community—so we can spread kindness even further.
Guidance for Implementation:
Introduction: Let's learn about awareness in the world. Awareness is noticing what is happening inside and outside of us.
How can you notice what is happening in the world beyond what you can see and experience right now?
Can we learn through reading books, news articles, videos, or simply talking and listening to others?
We are going to think about how we can be aware of others through Worldview Art!
Activity: All of us have what is called a worldview: how we experience the world and what happens around us. We can't see other people's worldviews, but everyone has one! Think about what shapes your view of the world. For example, maybe you care about the environment because you like playing in nature or gardening, or maybe you are interested in music because you listen to different types of music at home or at school.
Gather your writing and coloring materials and draw a large circle on paper to represent a globe. Inside the globe, illustrate some of the parts of your life that shape how you see the world:
What are you curious about?
Do you like to explore different types of food and places?
How do you learn about people's lives from different places around the world?
What do you spend your days doing?
Who do you spend time with at home and school?
Think about who and what helps to shape your view of the world. Think about how your experiences can influence what you are interested in, how you treat others, and how you treat the environment. Consider the following:
Can we learn from those who do not live in the same area as you do?

Do you have some things in common with those whose day to day life is different from yours?

By taking the time to learn about someone else, do you think this helps to understand them better?

Discuss how you might see things differently or how your life might be different without one of the illustrations on your globe.

What would change or stay the same if you didn't speak the same language?

What if you had to go to a different school starting next week? Would you still be able to hold the door open for someone at this new place as a way of offering kindness? Is it possible that others you don't know would offer you kindness in return?

Invite Family Engagement: Make a promise to take a small step every day to affect the lives of people or other living beings around the world. Take a moment to think about those in the world who need help, how they may be feeling, and how you could help them. Can you aim to use less water and help get water to those in need? Can you pass on kindness to a stranger? How can you help your fellow community members? Children can ask family members to share their worldviews as well and consider similarities and differences.
Further your learning with these resources:
Download Toolkit: How to Engage Families in SEL [Templates and Protocols]