Explore Playbook, including hundreds of behavioral strategies, academic interventions, and SEL activities across all MTSS tiers.
---
"One of the tools our teachers have found amazing in terms of learning how to improve student SEL data is Playbook. They love having the ability to look at strategies for specific topics (such as self-management and growth mindset). Playbook has a ton of resources, videos, and scripts to assist educators how to work with students to improve their SEL skills."
Dr. Derrick Booth
Director of Social-Emotional Learning - Peoria Public Schools (IL)
---
Social-Emotional Learning Curriculum Partners
Districts and schools using Panorama's SEL measurement platform gain access to age-appropriate lesson plans, interventions, video-guided practices, and interactive activities from leading curriculum providers who specialize in student SEL and adult SEL.

These CASEL-aligned SEL programs are deliberately designed to foster core competencies such as self-management, self-awareness, responsible decision-making, relationship skills and social awareness while building students' social-emotional skills. By supporting the whole child and cultivating SEL skills across all grade levels (from elementary school to middle school and high school), we know that student's academic performance, mental health, and overall well-being can be improved.
Hundreds of intervention strategies and lesson plans at your fingertips in Panorama's Playbook!
Panorama districts have access to hundreds of interactive lesson plans and activities that promote SEL skills, student well-being, and academic success in a variety of learning environments. Playbook also includes resources for leading professional development, practicing self-care for educator wellness, engaging families with activities to foster social and emotional development, and implementing school-wide practices to prioritize SEL instruction in your school district.
Every SEL lesson aligns to the topics on the Panorama Social-Emotional Learning Survey and the Panorama Student Survey, making it easy to identify next steps and make data-driven decisions.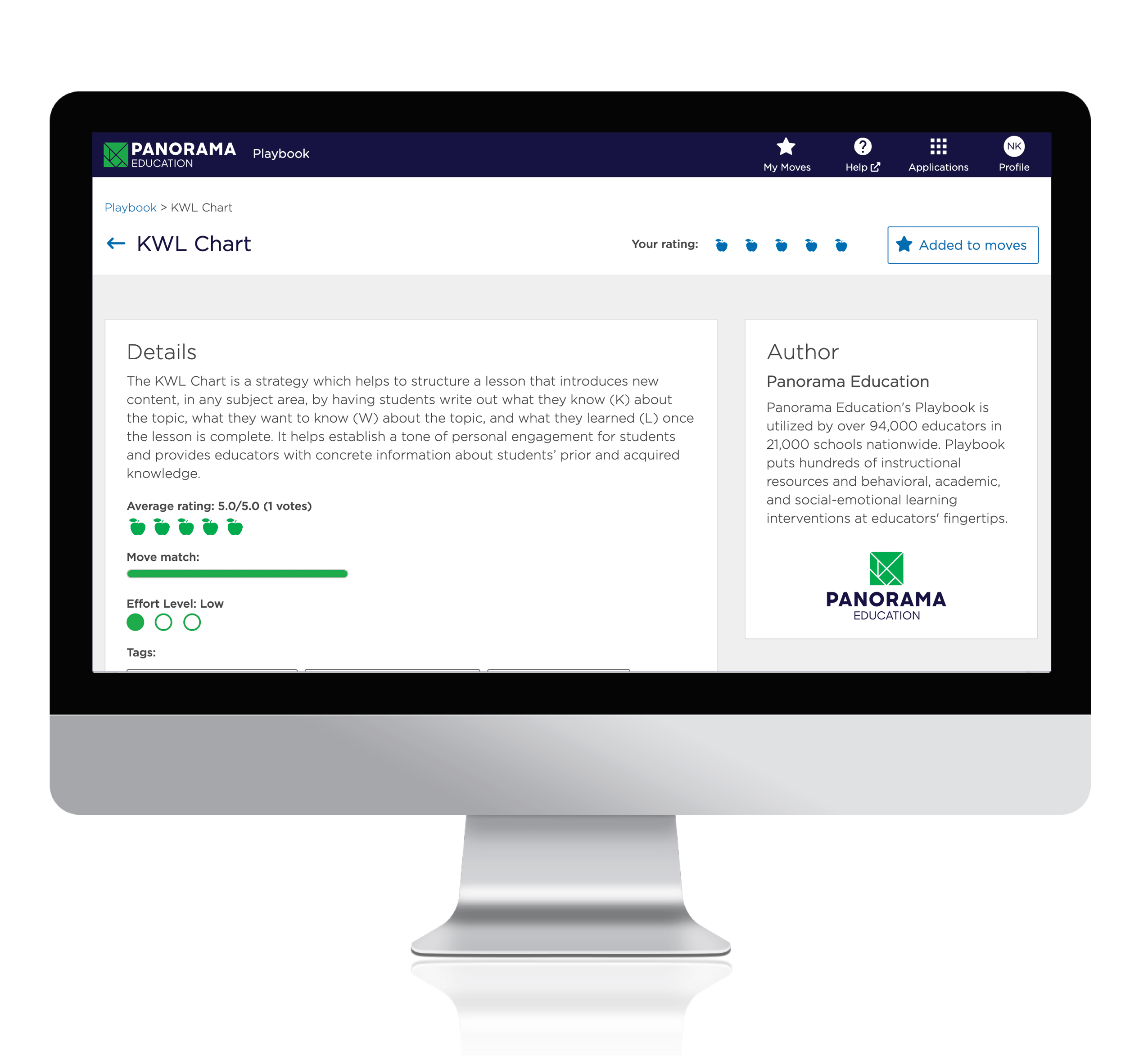 Want to talk about bringing Panorama to your district?
Contact Panorama
Get insights with a technology platform that supports student success
Schedule a demo with our team or give us a call at (617)-356-8123
Schedule a demo for your school or district: