With behavior concerns rising across schools, many district leaders are implementing Positive Behavioral Interventions and Supports (PBIS) to proactively promote positive behavior. Strong PBIS teams develop research-based systems that drive real change for students.
Build your team's capacity for PBIS data tracking and inquiry, action-planning, and implementing tiered intervention supports with Panorama's PBIS Team Toolkit, which includes a PBIS action plan template and PBIS meeting agenda template.
What's Inside
Cheatsheet: The "Big 5" of Behavior Data for PBIS Teams [PDF]


Guides you through analyzing your data through the lens of the Big 5—the who, what, where, when, and how often.

Template: PBIS Team Meeting Agenda [Word/Google Doc]


Helps your PBIS team plan meetings to review student behavior data and problem-solve with agenda items around Tier 1 programs, as well as individual student supports.

Worksheet: Tier 1 Problem-Solving Around Behavior [Word/Google Doc]


Guides you through data-inquiry and action-planning. The included Action Planning Protocol will help your team with decision-making around district- or school-wide Tier 1 intervention systems.

Template: PBIS Intervention Menu [Word/Google Doc]


Build your own intervention menu with research-based ideas for Tiers 1, 2, and 3, as well as an in-depth look at

Check-in/Check-out

(CICO) (Tier 2 or Tier 3 strategy),

The 2x10 intervention

(Tier 2 strategy), and Noncontingent reinforcement (Tier 3 strategy).
Together, these tools will help you build your team's capacity for implementing tiered interventions that create safe and supportive schools.
Take a Sneak Peek Inside the Toolkit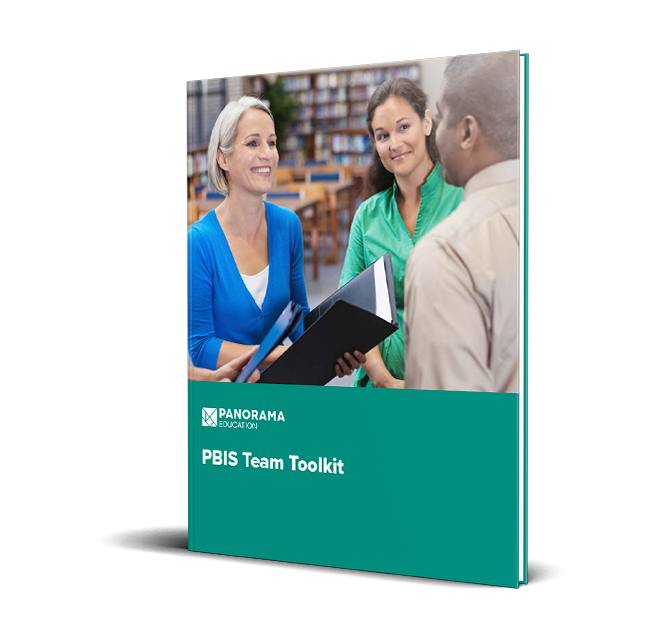 "A PBIS team is a group of caring adults committed to establishing positive behavioral supports and improving school climate and culture.

The team members should be representative of different roles across the school, with a mixture of administrators, classroom educators, counselors, and other staff members who interact with students. You may want to consider inviting family representatives, or student representatives (particularly at the high school level)..."