A social emotional learning survey can be a powerful way to learn how students perceive their SEL skills and where they might need additional supports.
Whether assessing middle school students or high school students—or both—your school or district team is probably thinking about how to make the most out of your survey administration to collect valid, reliable data on students' social emotional skills.
One way to ensure representative data is to achieve a high survey response rate. Not only will a high response rate yield better SEL data, but it will also decrease the risk of non-response bias (the error resulting from differences between the people who responded to a survey versus the people who didn't respond).
One of the most frequently asked questions we hear from districts is, "How can we make sure that all of our students' voices are heard?" Different strategies work for different schools and districts, but a common key to success is building buy-in with students throughout the survey cycle.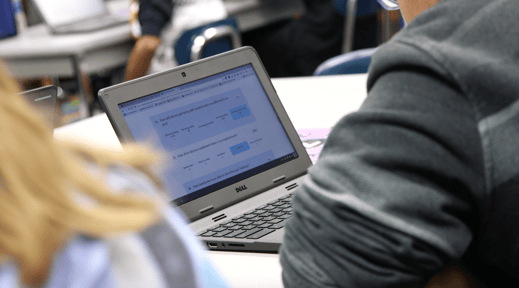 Here are some battle-tested strategies for increasing survey awareness and response rates among students.
1. Solicit student input on the social emotional learning survey content.
In the survey design phase, give students a chance to weigh in on the content. For example, you could hold student focus groups or poll students on the topics they'd most like to see on the survey: what social emotional learning competencies do they feel are most important to their success in school and life? This will give students a sense of ownership over the survey while signaling that their feedback matters to the school.
2. Thoughtfully schedule the survey administration window.
A good way to guarantee a high response rate is to designate a class period for students to complete the assessment. Typically, a social emotional learning survey takes no more than 10 to 15 minutes of class time. Avoid school holidays and testing dates, and make sure to schedule make-up time for absent students.
Consider launching a "Student Voice Counts" campaign across the school in the weeks leading up to the survey. Use posters and/or stickers to drive the message home, and encourage teachers to talk to students about the importance of social emotional learning and why their voice matters in the process of supporting their SEL development.
4. Establish clear incentives for survey participation.
Which class can get the highest response rate? Many schools find it effective to gamify the survey and offer a small prize to classes with the highest student response rates. Incentives can be the extra push that teachers and students need to prioritize the survey in the midst of a busy school week.
5. Communicate why the survey matters and how the results will be used.
If the school already uses a social emotional learning curriculum like Second Step or Open Circle, you could explain to students that the survey is an opportunity for them to give feedback on the program and share what they've been learning.
Alternately, if you're gathering baseline SEL data before launching an SEL program, you could tell students that the school is interested in learning about their mindsets and experiences in school in order to better support them moving forward. Either way, the transparency will build students' trust and convey why their participation in the assessment matters.
6. Provide progress updates when the survey is live.
During the survey administration period, monitor the response rates at the district and school levels and provide regular progress updates to principals, teachers, students, and staff. For instance, you could send weekly email updates to principals or post a "progress thermometer" on the bulletin board in each school. Not only will these updates underscore the importance of achieving a high response rate, but they'll also help keep the social emotional learning survey top of mind for principals and teachers.
These are just a few strategies that schools and districts have used to increase response rates and yield rich, actionable social emotional learning data from students. Let us know in the comments below if you've had success with other tactics, and click here to download our free guide on measuring social emotional learning.