So, your school or district is bought into social emotional learning (SEL). You've established a vision for SEL, shared SEL priorities across the team, and implemented (or started to implement) an SEL program to support students in developing these critical life skills.
As a next step, your team might be planning to gather baseline data on students' SEL skills through a social emotional learning assessment. Social emotional learning assessments are an easy and scalable way to learn how supported students feel in school and how empowered teachers feel to implement SEL in the classroom.
Before administering the survey, however, it's important to build buy-in and communicate the value of the survey to teachers, staff, families, and students. Teachers and families need to understand why SEL surveys matter so that they can convey the importance to students and encourage students to give honest feedback about their experiences.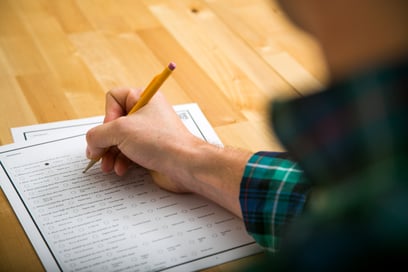 Here are five strategies that districts and schools have used to successfully build stakeholder buy-in for social emotional learning assessments.
1. Share the value of the last social emotional learning assessment, if applicable.
If you've conducted SEL surveys in the past, share how the data was used and why it was important. This establishes a virtuous cycle—the more you can demonstrate that you're using the data in impactful ways, the more likely it is that people will take the assessment seriously and give high-quality responses.
2. Be transparent and specific about the purpose.
Explain what the social emotional learning data will help you learn in concrete terms. For example, you could say: "Many of you have wondered whether our female students are better equipped to work towards long-term goals. Measuring students' grit will help us answer that question. In turn, we can use the data to target interventions in our school."
3. Leverage relationships between students and teachers/staff.
As much as possible, ask people who are close to the respondents to administer the social emotional learning assessments. For instance, a student survey may work better if it is administered by school counselors or teachers who know the students well, rather than a new principal who is still getting to know the students.
4. Show how the benefits of the assessment outweigh the costs.
Emphasize how much will be learned about individual students and the school environment. Also highlight the vast potential for improvement while underscoring how minimal the costs are. For instance, you could say, "It will take just a couple of minutes for students to complete the social emotional learning assessment, and we will learn significantly more about how to target interventions with those students."
5. Communicate with teachers and families before the survey administration.
Notify families about the SEL assessment by sending a letter home with students, sending emails to families, and/or making phone calls home. Here is a customizable sample letter you can use to communicate the news to families. For teachers, you might notify them about the assessment at a staff meeting; for example, you could weave it into a discussion of the district or school's SEL strategy for the year. Download this sample presentation to use in your next staff meeting about SEL.
Creating alignment across the community is never easy, but it's a must-do before launching any type of social emotional learning assessment. With teachers, staff, families, and students on the same page, you'll ensure a smooth survey administration that yields valuable and actionable SEL data.