With 2020 in the rearview mirror, it is clear that some elements of our world—inside and outside of K-12 education—have changed forever.
We also know that the need for human connection, relationships, and emotional support will always remain a key part of education.
In a year that was filled with stress and volatility, we witnessed inspiring levels of determination, resilience, perseverance, empathy, and dedication from our partners as they strive to support every student.
We are thankful to continue to partner with thousands of districts and schools to assess students' social-emotional learning, scale systems of support, and understand the needs of students, families, and staff during remote learning.
To wrap-up 2020, we curated a selection of our most popular stories and resources, along with our team's favorite publications from the broader field.
On behalf of the entire Panorama team, here's to the New Year!
---
Top 5 Panorama Resources to Read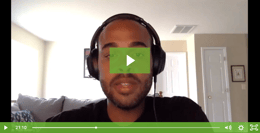 What it's about: Nearly 800 educators joined us for a conversation with Dr. Tracey Benson–academic activist and author of Unconscious Bias in Schools–on combating systemic racism and implicit bias in schools.


"Racial bias can work its way into your practice, even if you don't intend it to. Good intentions don't save you from being biased. But these behaviors impact the racial climate within a school, which really affects a student's day. You will never see it unless you pay attention to it. Be purposeful about identifying your biases, and come up with strategies to mitigate them. It takes a purposeful effort to remind ourselves as educators to correct the behavior, not the student." [Continue reading]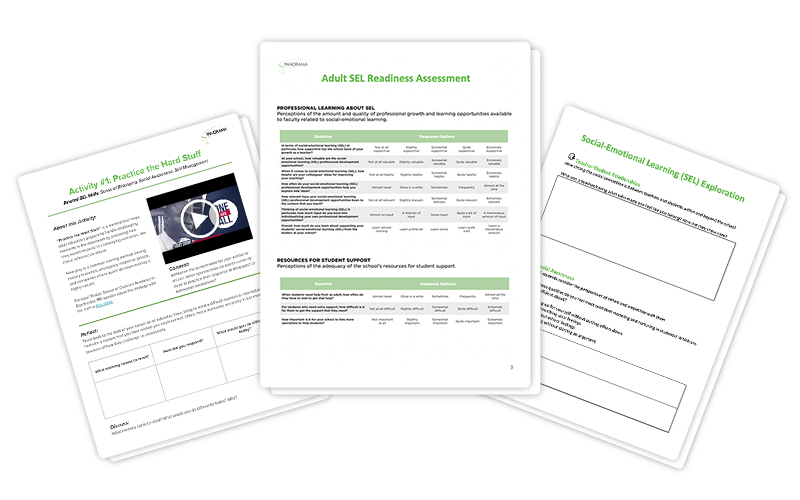 What it's about: Now more than ever, supporting adult SEL must be a priority. Our signature Adult SEL Toolkit—aligned to CASEL's Focus Area 2 for SEL implementation—has been downloaded by more than 7,000 educators and administrators since its original release in 2019. For the 2020-21 school year, we enhanced the toolkit with new resources, templates, and materials.
"This year, teachers and staff are on the frontlines of a new, uncertain educational system—expected to do more with less. According to Panorama data from over 13,000 staff and faculty members this spring, more than one in five are "quite" or "extremely" concerned about their social-emotional well-being this year." [Download the toolkit]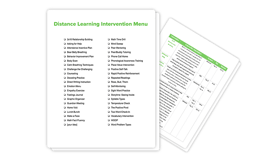 What it's about: Implementing MTSS/RTI in 2020 required districts to adjust intervention strategies to meet students' emerging and rapidly changing needs—as well as providing guidance to educators around effective virtual delivery. To help out, we curated 11 evidence-based intervention strategies that can be easily adapted for virtual use.
"When we shifted to distance learning back in the spring, understanding how to implement SEL and maintain a sense of connectedness was really difficult for us. Some students didn't have access to technology; others did not have parents at home; almost all had increased stress. We ended up looking at every support within our MTSS that was already in place, and altered them to be conducive to virtual use." [Continue reading]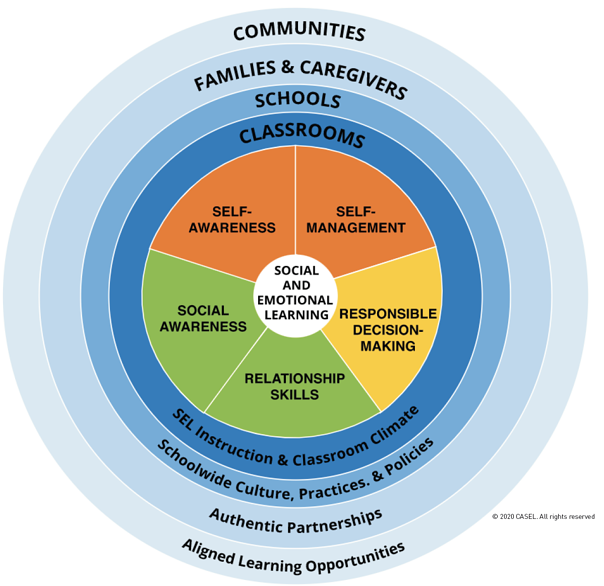 What it's about: Earlier this year, CASEL released an update to the definition of SEL along with new iterations of the "CASEL 5" core competencies and "CASEL Wheel" visual framework.

These updates reinforce CASEL's commitment to "an expanded vision and growing research base for social and emotional learning" that emphasizes SEL's ability to advance educational equity and excellence.


"As things have evolved, we have seen a lot of variability around the understanding of what constitutes 'high quality' SEL and how to implement SEL. We see the need to offer clarity around what is necessary to achieve the vision for SEL... for educators, for adults, and for young people everywhere, particularly those who have historically been marginalized." [Continue reading]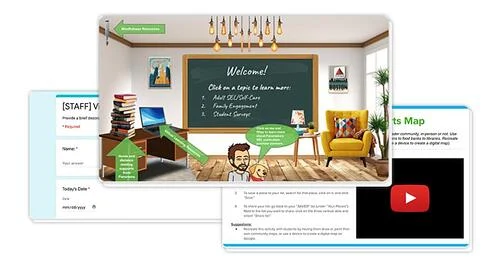 What it's about: With many districts still operating in hybrid or fully remote learning models, how can educators continue to foster a sense of belonging with students while schools are closed and learning has shifted online?


"To meet the needs of all learners, consider multiple options for communication and student participation. Can you call a family to deliver a morning announcement if they don't have access to high-speed internet? Can you provide a pen-and-paper option for a virtual activity?" [Continue reading]
Top 5 Research Reports to Read
This past summer, a publication from Tyton Partners ranked Panorama Education the number one supplier of social-emotional learning (SEL) measurement tools. With the rise of interest in SEL in recent years, the report looks at the state of SEL adoption and implementation in schools and districts across the nation.
"Social emotional learning can take many forms, from informal practices to formalized programs. Typically, when schools and districts decide to get serious about SEL, they will develop or adopt more formal programs or practices. While all generally focus on improving student social emotional development, these programs and practices can be quite different. When adopting SEL, one district may choose an anti-bullying curriculum, another a professional development workshop on how to implement social emotional practices, and yet another a school-wide survey on school climate. Some may adopt all three." [Continue reading]
What it's about: This report from CASEL calls on researchers, practitioners, and policymakers to work hand-in-hand to further our collective understanding of how systemic SEL can contribute to more just, caring schools and communities where all individuals can thrive.
"As school systems across the country continue to wrestle with persistent inequities in students' opportunities and outcomes, we can and must advance high-quality, systemic social and emotional learning (SEL) in ways that support school districts and stakeholders in their larger efforts toward educational equity and excellence." [Continue reading]
What it's about: This study from the Search Institute indicates that integrating SEL in a school or after-school program can be done most effectively by build developmental relationships with all youth, and ensuring all youth experience and embrace diversity, equity, and inclusion.
"As we looked at lots of schools and programs that want to do what sometimes is called systemic SEL, or schoolwide SEL, very often we would hear: Well what does that mean? Do I need to adopt a particular SEL program and do it in every classroom? That may or may not be the right thing to do. What our work suggests is that really beginning with an emphasis on developmental relationships and equitable environments is a really powerful way to start that journey." [Continue reading]
What it's about: This report explores the role of SEL in promoting wellness during the compounding traumas of a pandemic, including examples of how SEL research and practice are being applied to support wellness during the COVID-19 pandemic and that may be used in related crises moving forward.
"Our challenge will be how to systematically build SEL as a critical component of preparedness. Fostering strong relationships and supporting children and adults in building core SEL skills can promote well-being and mitigate negative effects of trauma in both the short and long term." [Continue reading]
What it's about: Published in September by the Center for Promise, this report highlights the perspectives of high schoolers on supportive relationships, sense of belonging, agency, and meaningful learning.
"Fostering positive, caring relationships; creating environments where young people are seen and valued for their full selves; and supporting greater youth agency are at the heart of creating equitable and developmentally responsive learning environments. Historic inequities, rooted in systemic racism and other forms of oppression, mean that not all high school-age youth are experiencing these conditions now." [Continue reading]