It can be hard to keep pace with the ever-evolving field of social-emotional learning (SEL). In 2020-21 alone, we've seen a surge of new research on SEL, updated guidance on systemic SEL implementation, and stories of the tremendous SEL work happening in school districts.
Whether you're looking to dive into the latest SEL research or learn from fellow education leaders, we've got you covered. Below, we've curated 10 popular podcasts that sit at the intersection of K-12 education, leadership, and social-emotional learning. Happy listening!


Download our new toolkit with SEL strategies for reopening.


1. District Leader: Transforming Education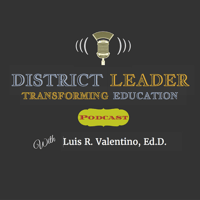 What Is It? A weekly podcast dedicated to highlighting district leaders in public education from across the country. Host Luis Valentino, Ed.D., interviews a different superintendent in each episode. District Leader is a podcast about moving and inspiring educators to believe in the power of education, its leaders, and transformation. [Listen]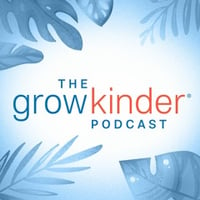 What Is It? Grow Kinder, a podcast from Committee for Children, is a first-of-its-kind podcast about social-emotional learning that features conversations with thought leaders in education, business, technology, and the arts who all have one thing in common: a dedication to growing kinder and helping others do the same. [Listen]




3. ASCD Learn Teach Lead Radio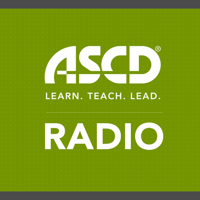 What Is It? ASCD Learn Teach Lead Radio showcases conversations about the topics that matter in education today and that affect the success of each child—from leadership, to equity, to student engagement, to best practices for professional learning. Each episode features an expert guest from a variety of roles in K-12 and higher education. [Listen]



4. The CharacterStrong Podcast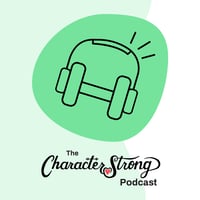 What Is It? Join CharacterStrong co-founder John Norlin for quick conversations on school culture and leadership in K-12. The episodes range from eight to 20 minutes and often include guests such as practitioners, authors, researchers, and district and school leaders. CharacterStrong, a Panorama Playbook partner, provides curricula and trainings that infuse character and SEL into the daily fabric of any classroom or campus. [Listen]


5. Better Leaders Better Schools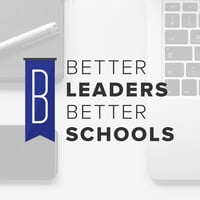 What Is It? The Better Leaders Better Schools podcast is for education leaders who challenge the status quo. Launched in 2015 by host Daniel Bauer, each episode includes a conversation with a thought leader in K-12 education and is designed to turn your commute, chores, or workout into a professional development session. [Listen]


6. The Bright Morning Podcast with Elena Aguilar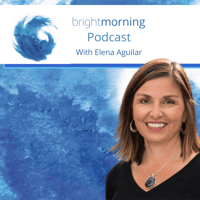 What Is It? The Bright Morning podcast, hosted by Elena Aguilar, explores the many ways we can cultivate courage. This is a podcast about listening, being fully present with other people, and living a fulfilling and meaningful life. In some episodes, Aguilar has conversations with guests who reveal the risks they've taken and the courage they've built. On other episodes, Aguilar masterfully coaches her guests towards fulfilling their life's purpose. [Listen]


7. Aspire: The Leadership Development Podcast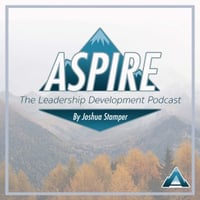 What Is It? The Aspire podcast provides inspiration for individuals who are looking to build their leadership capacity. Each episode is an opportunity to learn from some of the most experienced and accomplished leaders in K-12 education. The goal: to help listeners grow in their leadership skills by learning from other leaders' experiences, successes, trials, and misconceptions. [Listen]


8. The Saracast: Conversations in Social Emotional Learning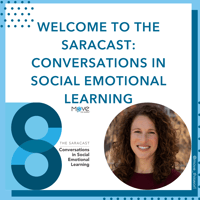 What Is It? Hosted by Sara LaHayne, founder and CEO of Move This World, this podcast offers weekly episodes featuring researchers, scientists, educators, and experts in the field of SEL. Move This World, a Panorama Playbook partner, supports SEL through interactive videos, movement, and creative expression to help students, educators, and families develop emotional intelligence skills for long-term well-being. [Listen]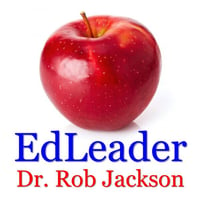 What Is It? Join Dr. Rob Jackson for conservations and reflections on improving educational leadership in the classroom, the boardroom, and beyond. This podcast embraces the ever-evolving role of a district leader and discusses how administrators can make a real and lasting difference in the lives of students, parents, educators, and school communities. [Listen]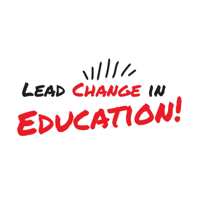 What Is It? Dr. Adam Drummond and Mark McIlmoyle interview school and district leaders to hear about problems of practice and to generate innovative ideas and inspiration. Each episode leaves listeners with practical ways to enhance their work as a change agent in the school community. [Listen]
Other SEL Podcasts We Love
Here are a few more of our team's top picks, including podcasts for children and families about social-emotional learning!
Shift Your Paradigm:

This collaboration between Education Reimagined and TLTalkRadio focuses on learner-centered learning and learner-centered leadership strategies.

SEL Convergence:

Fireside chats about the whole child and adult social-emotional learning.

Neuroscience Meets Social and Emotional Learning:

A podcast for district leadership about implementing SEL backed by neuroscience research.

The Imagine Neighborhood: A podcast for families where listeners use their imaginations to talk about the things that matter most, with the people that matter most.

The Emotion Motion Podcast:

Weekly episodes that help children put their emotions into "motion" through play and movement, while practicing skills like empathy, self-awareness, and mindfulness.