Understand and Address the Needs of Students and Staff At Home
For Students
New survey questions to understand how to best support students in the distance learning environment, with specific focus on well-being/social-emotional learning and distance learning supports.
For Teachers and Staff
New survey questions to understand educators' personal and professional needs at home. Areas include SEL and well-being, staff collaboration, student engagement, and family communication.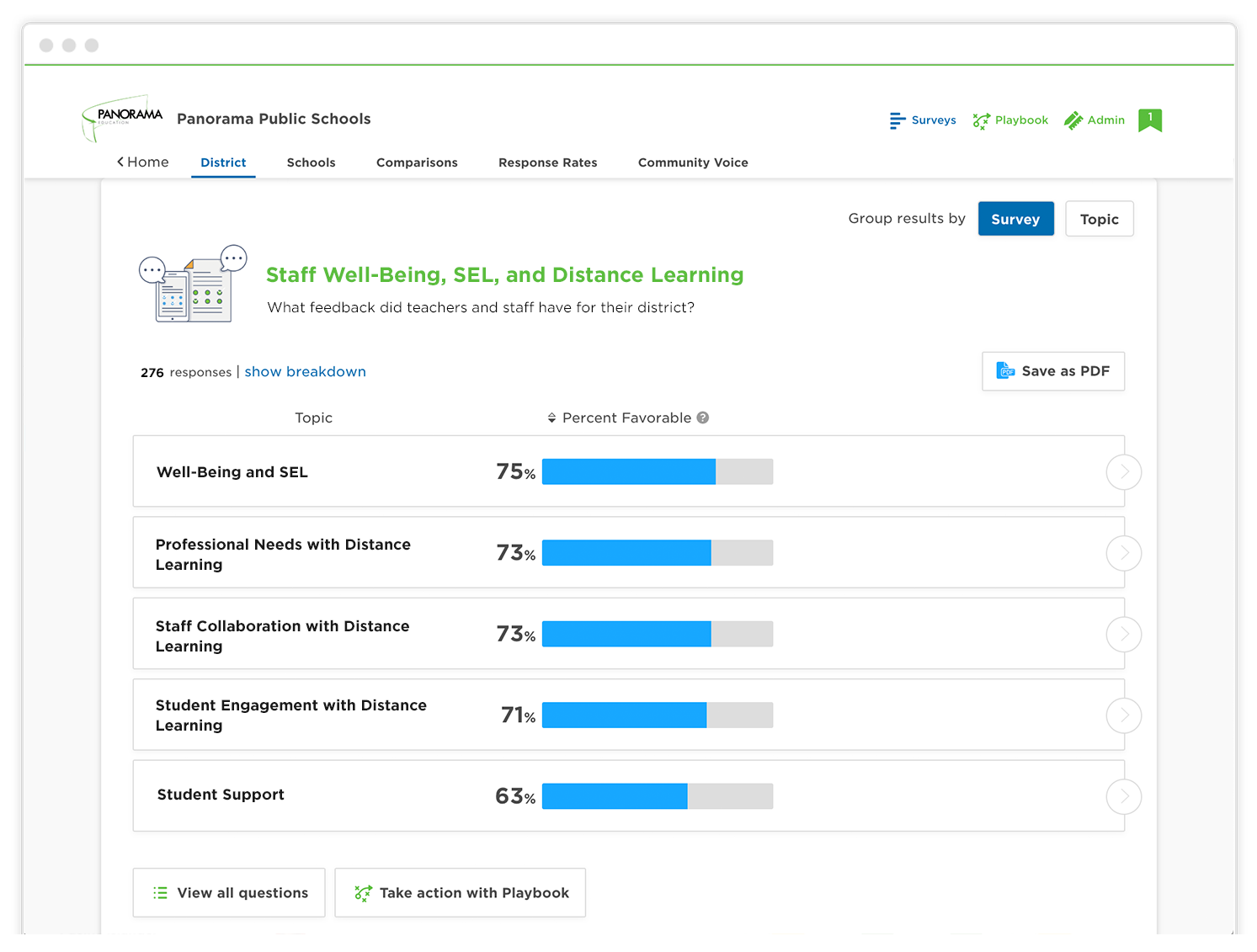 Run the Surveys This Spring
Administer one or both these surveys—or a customized version of the survey—through the Panorama platform. Please email us at support@panoramaed.com or use the contact button below to get started.
Identify students' social-emotional needs
Use reports to guide immediate action around students' social, emotional, and academic needs at home.
Support teachers and staff with actionable data
Explore data and trends to understand where educators need personal and professional support in a distance learning environment.
Contact Us
Proud to support over 11 million students nationwide