Nothing compares to the power of connecting live with peers and learning directly from expert presenters at a professional conference. Whether you're early in your MTSS (multi-tiered system of supports) journey, or looking for approaches to strengthen existing work in your district, attending conferences can provide you with strategies and advice, as well as examples from other school districts, to help you move forward.
Does your professional development plan for the new year include attending an education conference? Consider whether you would benefit most from a regional or national conference. You may want to attend a conference focused on the MTSS framework, or you may be looking to build knowledge around related topics such as leadership skills, school improvement strategies, or PBIS implementation.
We put together this list of 10 conferences to consider attending this year to boost your capacity to lead and collaborate on MTSS work in your district.
Missed A Conference? We Have You Covered! Read What 600+ Educators and Administrators Shared About MTSS In 2023
MTSS Conferences to Attend This Year
This list of ten conferences in 2023 that can help you build your MTSS skills and knowledge is presented in chronological order.
Date: January 19–20
Location: San Diego, California
Description: The Equity Conference is focused on educational equity for California students, with session topics such as looking at special education data using an equity lens. The conference will include multiple MTSS sessions, including a panel on asset-based learning within MTSS.
2. 2023 RTI/MTSS Effective Instruction Conference
Date: January 28–29
Location: Anchorage, Alaska
Description: This conference will center on refreshing MTSS practices within the context of the Alaska education landscape. The conference includes tracks such as MTSS-Refresh and Behavior/SEL.
Date: February 6–8
Location: Online
Description: Character Strong will host three days of solution-oriented presentations that identify, analyze, and solve common problems to MTSS implementation at each tier of support. Videos will become available each day and be accessible to watch throughout the week.
Date: October 5
Location: Online
Description: Panorama's free virtual event lineup features leading MTSS researchers and practitioners. They will share evidence-based and research-backed insights on empowering your MTSS vision with frameworks, best practices, tools and resources. The summit is open to all K-12 leaders and practitioners, from those building their systems from scratch to those looking to refine and strengthen their existing ones.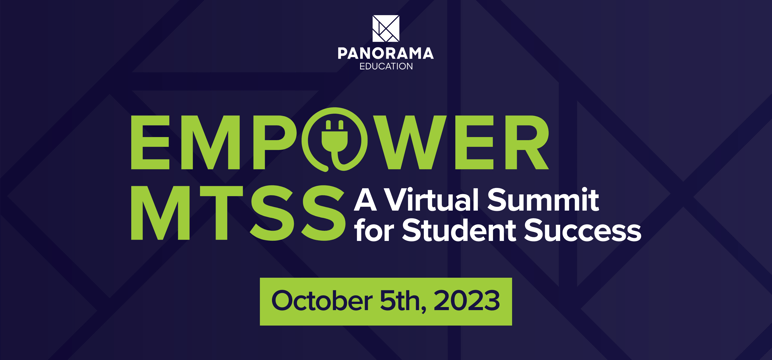 Date: February 16–18
Location: San Antonio, Texas
Description: Superintendents and district administrators attend the National Conference on Education hosted by the School Superintendents Association (AASA) for leadership development and networking opportunities. Some planned roundtable topics specifically address MTSS, such as "Improving Student's Mental Health with MTSS: What Superintendents Can Do."
Date: March 6–9
Location: Austin, Texas
Description: The SXSW program offers keynote speakers as well as many opportunities for discussion, networking with peers, and mentorship. One workshop on the agenda will provide guidance for implementing MTSS, and many other session topics are relevant to MTSS. Check out breakout sessions on topics like parent engagement and student voice.
Date: March 31–April 3
Location: Denver, Colorado
Description: ASCD is an educator membership organization whose annual conference aims to nurture educator passion, purpose, and practice. Session themes such as change management and district-wide SEL should provide valuable guidance to MTSS leaders.
8. Education Week's Leadership Symposium
Date: May 10–12
Location: Washington, DC
Description: You know Education Week as a source of timely education journalism and strategies. They'll offer those same strengths live and in person at their Leadership Symposium, addressing big themes like pandemic learning recovery. The agenda is not yet released, but the placeholders indicate potential for very relevant leadership themes such as managing initiative fatigue.
9. MTSS Professional Learning Institute
Date: July 18–20
Location: Anaheim, California
Description: Orange County Department of Education (OCDE) hosts this MTSS-specific event each year. While their 2023 information is not yet published, you can get a taste of what's to come from perusing their 2022 website.
Date: Multiple
Location: Multiple
Description: These conferences take place throughout the year in New York, Orlando, Atlanta, Las Vegas, and San Antonio. Sessions on school discipline and social-emotional learning address many of the elements of a holistic MTSS.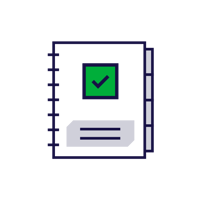 See You There!
We'll be adding to this list as details about these and more conferences become available throughout the year, so check back as you plan your MTSS professional development.
We love connecting with district leaders like you who are putting their hearts and hands into building better systems to provide the right supports and interventions for all learners. We hope to see you at a conference this year. Say hi if you see us! We'd love to hear what challenges you're facing with your MTSS and discuss how we can build partnerships to help you meet those challenges.