Download the Panorama Well-Being Survey:
Proud to support 1,500+ districts nationwide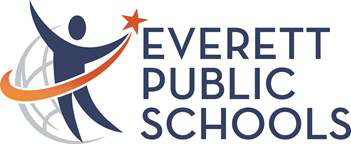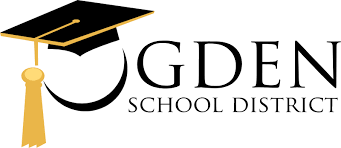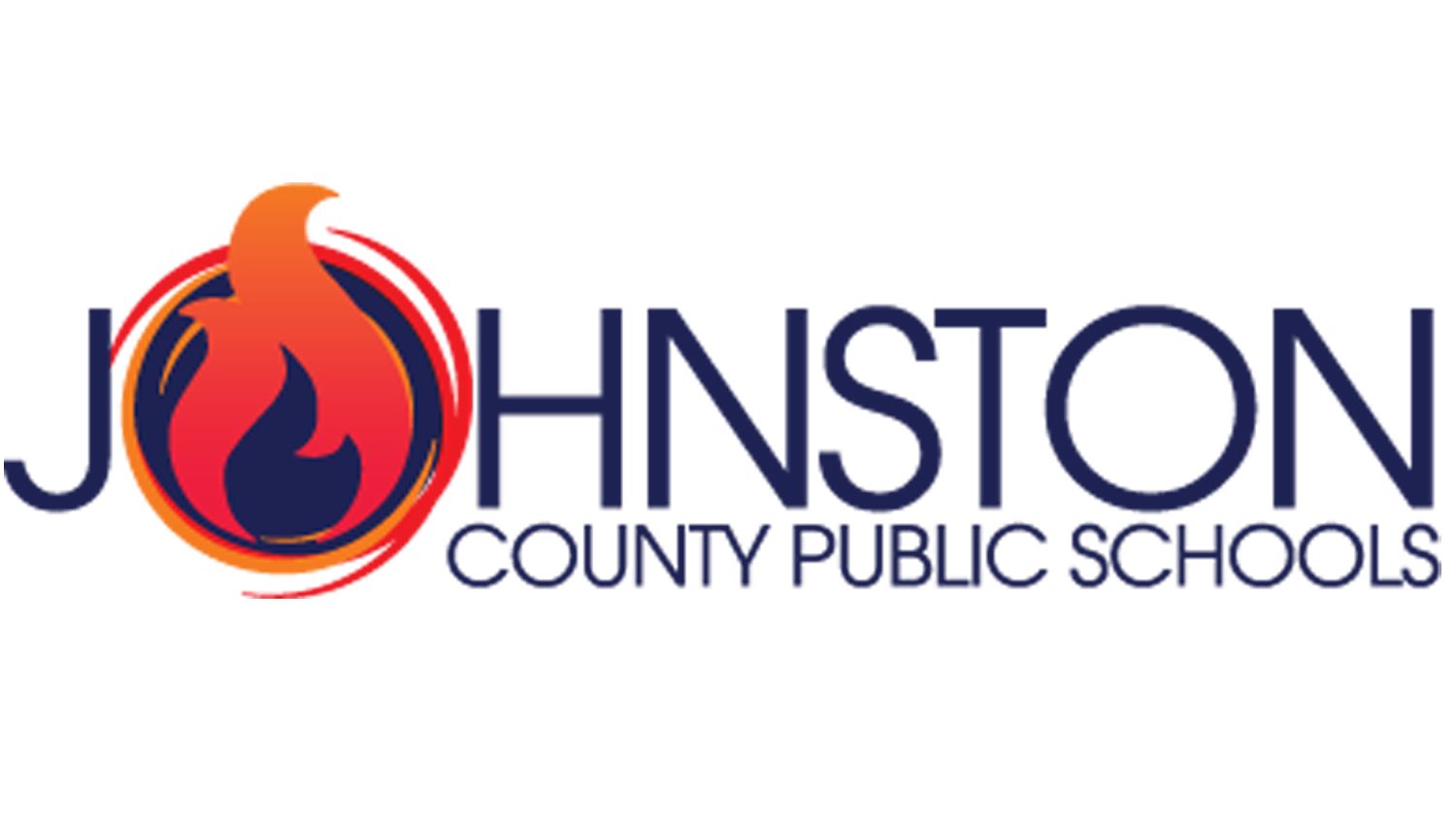 About the Panorama Well-Being Survey
Student well-being is critical in schools. Sometimes referred to as "youth positive development" or "indicators of thriving," well-being is a predictor of outcomes including academic success, mental health, economic prosperity, and relationship success. Student well-being is commonly valued, but not commonly measured, in school districts.
That's why, as a leading provider of K-12 social-emotional learning surveys, we developed the Panorama Well-Being Survey focused on student wellness and mental health. The survey can help district administrators, counseling directors, and educators understand students' positive feelings, negative feelings, and the social support that students receive from and provide to others.
Designed by the Panorama research team, the questions are applicable to all types of K-12 school settings and to communities serving students from a range of socioeconomic backgrounds. We offer developmentally appropriate versions of questions for students in elementary school through high school. View the Reliability and Validity Report for in-depth information on the development of and research behind the survey.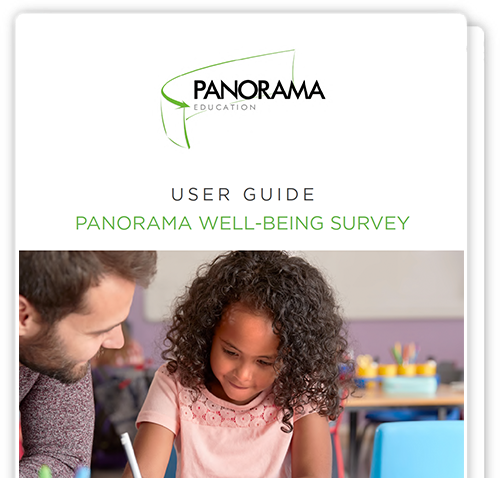 Using the Student Well-Being Survey
By asking students to reflect on their well-being, school districts can gather actionable survey data to understand the student experience and deliver student resources focused on self-care and social-emotional learning.
Measuring student health and wellness can contribute to a "whole child" educational approach and signal to students and their families that you take mental health concerns seriously. A student wellness survey can also focus limited counseling resources on at-risk students and inform a community-wide response to student suicide.
From a student perspective, measuring well-being can give students an opportunity to share their inner aspirations and to seek help. Ultimately, the survey results can lead to interventions and coping strategies that improve something students value highly: their own happiness.
The Panorama Well-Being Survey exists as a set of three scales, or groups of survey questions, each focused on a single construct, or topic (e.g., Positive Feelings). Schools and districts can select the topics that align with their strategic priorities or add custom questions, although we recommend using the full survey.
Schools and districts may use the Panorama Well-Being Survey on its own, or combine topics on this instrument with related topics from the Panorama Social-Emotional Learning Survey, the Panorama Student Survey, and the Panorama Equity and Inclusion Survey—such as Social Awareness, Self-Management, Campus Climate, and School Safety.
For school and district leaders interested in advanced data analysis and survey reporting programs, explore our dashboards and professional development.
Positive Feelings -
How frequently students feel positive emotions.
Example Question: During the past week, how often did you feel happy?
Challenging Feelings -
How frequently students feel challenging emotions.
Example Question: During the past week, how often did you feel lonely?
Supportive Relationships -
How supported students feel through their
relationships with friends, family, and adults at
school.
Example Question: Do you have a teacher or other adult from school who you can count on to help you, no matter what?
Explore student wellness strategies in Playbook
By partnering with Panorama, you'll have access to hundreds of resources that promote student wellness and social-emotional learning. Every resource in Panorama's Playbook aligns to the topics on our surveys so that educators can take action on survey results.
Playbook provides actionable resources from successful educators or trusted, expert organizations, including: Second Step, Move This World, Character Lab, and Open Circle.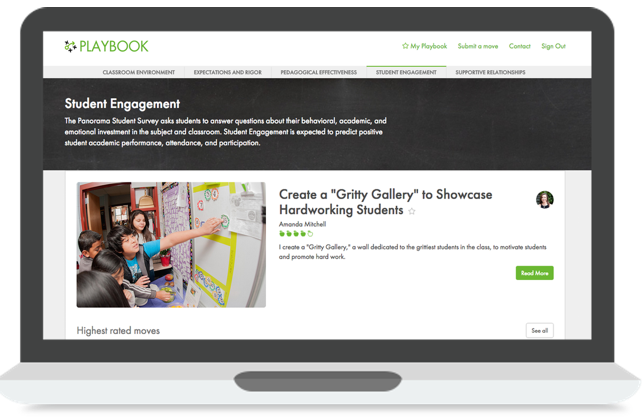 Support student well-being in your school or district
Take a tour of Panorama's advanced survey reporting platform for well-being and SEL.
Take a tour of Panorama's well-being and SEL platform
Measure and understand student well-being and SEL
Schedule a demo with our team or give us a call at (617)-356-8123
Schedule a demo for your school or district:
Download the Panorama Well-Being Survey: