Building adult capacity in our districts and schools is key to supporting students.
You've told us how much you value professional learning and growth as an educator—from participating in Panorama's virtual events community, to exploring our toolkits and resources, to reading our newsletter.
That's why we're excited to launch the Panorama Learning Center (PLC), a new professional learning platform for K-12 administrators and educators!


The Panorama Learning Center contains self-guided certificate courses with videos, actionable templates, worksheets, and interviews with K-12 leaders. Courses are designed by Panorama's expert instructors on topics like social-emotional learning (SEL), school climate, multi-tiered systems of support (MTSS), and education leadership. Most courses include interactive checks for understanding through a quiz at the end.
Sign up for a free Panorama Learning Center membership! Take on-demand courses to grow your professional practice as an education leader.
Self-Guided Learning:

Take Courses on SEL, MTSS, and More
By joining the Panorama Learning Center, you can take courses at your own pace and stay up to date on best practices and strategies for holistically supporting students and driving district-wide change.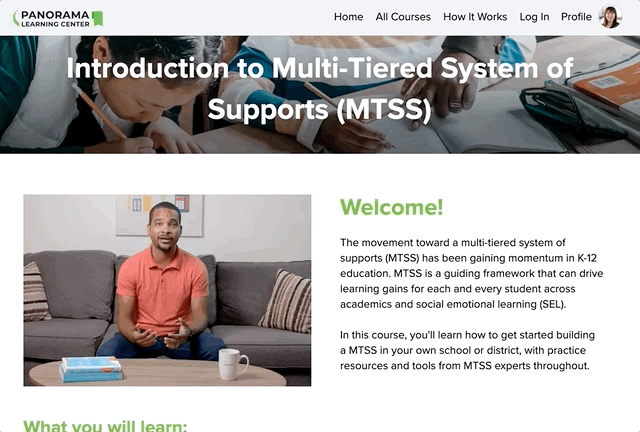 Browse our course library below (more courses coming soon!). Creating a Panorama Learning Center account gives you access to each of these courses, plus new courses released in the future.
Building Capacity for Adult SEL: Learn about the topic of adult SEL and develop strategies for leading, teaching, and modeling social-emotional learning in your community. [Learn more and register]
Introduction to Multi-Tiered System of Supports (MTSS): Learn how to get started building a MTSS in your own school or district, with practice resources and tools from MTSS experts throughout. [Learn more and register]
Actionable Strategies to Build Students' Sense of Belonging: Empower yourself and your team with the mindsets, skills, and strategies to cultivate students' sense of belonging. Access ready-made templates and resources to try out with your students or share with your school or district team. [Learn more and register]


We invite you to share relevant Panorama Learning Center courses with your school or district team using the links above! We recommend that each educator on your team creates their own PLC account, so they can track their own course progress and get personalized certificates.



Earn Certificates of Completion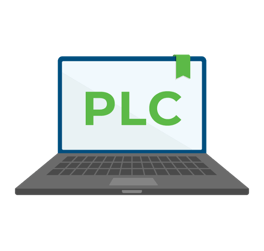 Completed or passed a course in the Panorama Learning Center? Congratulations! You'll receive a Certificate of Completion (.PDF) that may be used towards your school or district's professional development hours. The certificate includes your name, the course title, the hour(s), and date of course completion.
As with all Panorama webinars and workshops, we recommend that you verify with your supervisor, human resources professional, and/or principal or superintendent's office that Panorama's course content will qualify for professional development in your school, district, county, or state.


Register for Free and Get Started Learning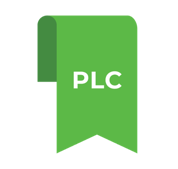 Here's how you can get started learning in the PLC today:
Sign up for a

free account

and create your account login and password.

Once you're in, explore the

course library

and filter by topics you're interested in.
Start your first course, and invite a colleague or friend to learn with you.
Complete a course and you'll receive a certificate that will detail the time spent learning and the course name. You can find all of your certificates on your

My Certificates page. Don't forget to share your Certificate on Twitter and tag @PanoramaEd!
Find another course to continue your learning.
Have more questions? Head over to our FAQs page.