Matt Strom, Executive Director of Research and Assessment for the Chandler Unified School District, a district of 40,000 students in Chandler, AZ, talks to Panorama about how his district structures its student survey program to give teachers actionable data about their students and classrooms. Teachers in Chandler see their survey reports first and take time to reflect on their results. Principals see classroom-level reports later on.
Liz Breese: Hi Matt, thanks for taking time out of a busy week to chat with us.
Let's get right into it. You were a teacher for over a decade. Now, as Executive Director of Research and Assessment for Chandler Unified School District you are coordinating student surveys about their teachers. Tell me about the approach to surveys you are taking in Chandler.
Matt Strom: I was a math teacher for 13 years. Throughout my years in the classroom, I felt like I needed more feedback on my teaching. As a teacher, I was always looking for feedback in three areas: how are my students doing, what do they think about their learning, and how are my students' academic mastery and perceptions of their learning changing over time.
I am excited about our work in Chandler with student surveys, because we are giving teachers actionable feedback.
"Making sure ... that teachers have access to data they need to make instructional decisions is what gets me most excited."
LB: How have teachers responded to student surveys in Chandler?
MS: We have worked closely with our teachers and have tried to be very clear about why we are collecting student feedback, our goals for the survey project, and how we are going to use survey results in Chandler.
I said directly to teachers, "I don't want to show you that you're doing anything 'wrong.' I want you to take your survey results and reflect on them. I hope you find one or two things in your results, maybe pedagogical effectiveness or student engagement, that you feel motivated to work on after seeing your results."
LB: How do you handle permissions and who can see survey reports of teachers' feedback from their students?
MS: In Chandler, we decided to give survey results to teachers first. Our teachers review their results and have time and space to consider what it means to them, and how they want their results to shape or inform their classroom practices.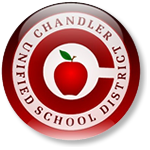 For end-of-year conversations between teachers and principals, we ask teachers to bring at least one reflection from the survey to discuss. We ask them to bring something positive that affirmed part of their practice or something they would like to work on to improve. Just bring something that made you think about your practice. This approach to survey results and to final evaluation meetings empowers teachers to drive that part of the conversation.
Later in the summer, principals will get access to teachers' survey results, but only after the teachers have had the time to reflect on the survey report and make it their own.
"I was looking for dashboard views that are clean and not noisy, so that teachers can engage with their data."
LB: One of the big decisions for schools is what questions they want to ask students. How did Chandler USD make the decision to use the Panorama Student Survey?
MS: We run an efficient district office to keep dollars in classrooms. I knew that I didn't want to write my own items and validate them. I was looking for a survey that was tested.
It was important to me that we could get feedback from students without taking away from instructional time. We chose to use 9 topic areas of the Panorama Student Survey. We can get the targeted feedback that is most important to us, without taking away too much instructional time.
Also, I'm a data and statistics person, but I didn't want to spend a lot of time designing dashboard views for teachers. I was looking for dashboard views that are clean and not noisy, so that teachers can engage with their data in an appealing way, through colors and clear graphics and comparisons.
LB: Thanks so much for sharing Chandler's approach to collecting student feedback on teaching. I have one last question for you. You sound so enthusiastic when you talk about all of this. What's the most exciting part of your job?
MS: Making sure that we're moving in a direction so that teachers have access to data they need to make instructional decisions is what gets me most excited. As a teacher, I always wanted to know where my students are. In a classroom, it's 30 to 1. It's difficult to have conversations with every single student, especially when you're trying to engage them in group work and collaborative work. Any decision I can make that helps teachers get really good information to guide where they can head with their kids makes me excited about my work here in Chandler.