Student behavior is top of mind for teachers and administrators preparing to welcome students back to school this fall. Research shows that positive behavior management strategies are the most effective way to promote positive behavior. So, it's important that teachers have the resources they need to successfully implement these strategies.
Additionally, teachers and staff deserve opportunities to build on their own social-emotional learning so they feel empowered to equip students with the same skills.
If you're looking for just a few more books (you can never have too many) on positive behavior management, classroom management, and adult social-emotional learning, we've got you covered. We've included a range of books, from best sellers to tools for teaching like journals and practical guides.
Here's our list of the best behavior and classroom management books for the 22-23 school year.
Empower your educators to create positive classroom environments with Panorama's Complete Guide to Behavior-Specific Praise
5 Behavior and Classroom Management Books for Teachers
If you want to learn more about patterns of difficult classroom behaviors and matching behavior management strategies, try...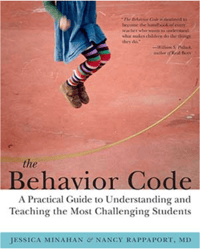 "The Behavior Code" by Jessica Minahan and Nancy Rappaport
In this book, Minahan and Rappaport start with the premise that all behavior is communication. From there, they describe the FAIR plan (Function, Accommodations, Interaction Strategies, and Response Strategies) as a thoughtful, empathetic approach to boosting student engagement through proactive classroom management. [Tweet this book]
If you want to build your emotional regulation skills to better help your students model the same behavior, try...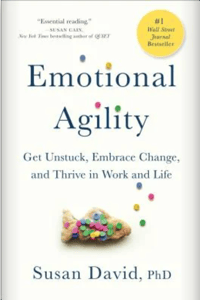 "Emotional Agility" by Susan David
Psychologist Susan David developed the concept of emotional agility after studying emotion for over twenty years. In this book, she describes how emotional agility allows us to adapt to setbacks and face difficult emotions, and how it serves as a road map for real behavioral change. David offers practical guides, such as encouraging children to lean into their challenging emotions with courage and demonstrating how adults can lead by example. [Tweet this book]
If you want to develop a journaling practice that supports your social-emotional growth, try...
"The Daily SEL Leader" by James Bailey and Randy Weiner
We know that students with higher social-emotional learning skills tend to have fewer behavioral incidents at school. But in order to develop those skills, adult SEL must be a priority. This guided journal provides modules for adults in your school to develop core SEL competencies—so they're better equipped to promote those skills in the classroom.[Tweet this book]
If you want to incorporate restorative, equitable, and effective classroom management strategies into your lesson plans, try...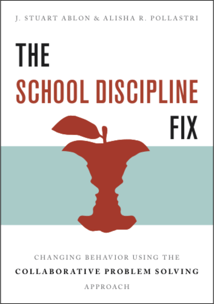 "The School Discipline Fix" by J. Stuart Ablon and Alisha R. Pollastri
In this book, Ablon and Pollastri share an evidence-based approach to reducing challenging behaviors. Through step-by-step guidance and exercises, teachers learn how to help students gain skills that help them succeed inside and outside the classroom. [Tweet this book]
If you want to set your classroom up for success—even before the first days of school—try...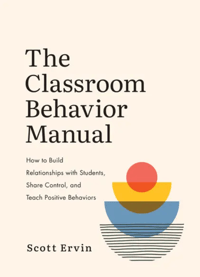 "The Classroom Behavior Manual" by Scott Ervin
Creating a school and classroom environment that supports positive classroom management, building teacher-student relationships, and sharing control with students to foster their autonomy are all key ways to promote positive student behavior. In this book, Ervin provides strategies and tools teachers can use to create the foundation for positive behavior from the first weeks of school and throughout the school year. [Tweet this book]
Behavior and Classroom Management Strategies: Next Steps
Promoting positive student behavior is an ongoing practice, and everyone from new teachers to experienced teachers deserves sustained professional development on positive behavior management. By providing opportunities for everyone in your school—teachers, staff, and students—to model positive behaviors, your school can build an environment that promotes student learning and student engagement.
Download Panorama's worksheets and templates to support educator capacity for using behavior-specific praise