Virtual learning resources for K-12 educators often focus on how to create academic lesson plans for online courses. However, during coronavirus school closures, we've heard from school districts that promoting belonging, connectedness, and SEL competencies among students and families have been just as challenging in this new distance learning environment.
Families are saying, "We want our teachers to have more frequent virtual touch-points with our children." Teachers are saying, "We need ideas and strategies to help us better connect with students and families via virtual instruction."
That's why, at Panorama, we're introducing this new toolkit of high-quality, online learning resources focused on building student belonging and social-emotional learning (SEL).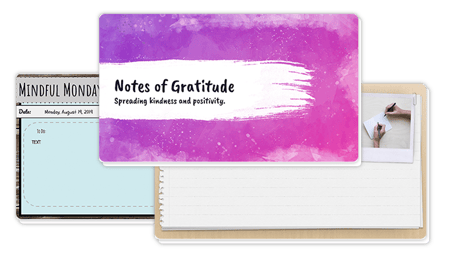 As a school district leader, these low-lift activities and strategies are perfect for sharing with educators and staff to help them better connect with students and families in a remote learning environment.
Grab the full resource pack now, or keep reading to get a quick description of each resource.
Download: 9 Virtual Learning Resources to Build Connectedness With Students and Families
5 Virtual Learning Resources to Promote Sense of Belonging

Resource #1: The Tenets of Online Communication and Collaboration
To build a strong sense of belonging for students online, it's important to dial in your communication style. We've outlined some key tenets for communicating and connecting with students virtually: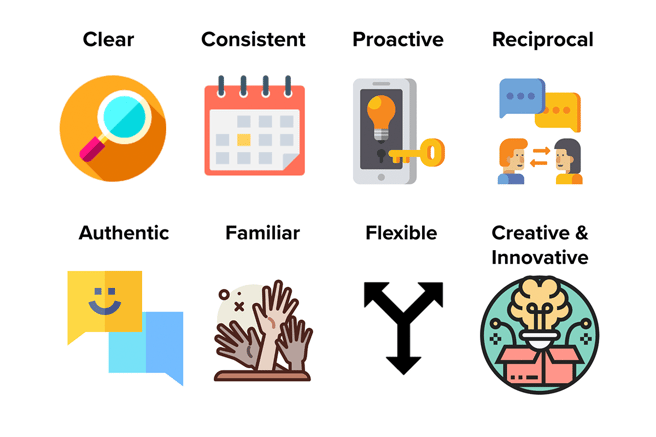 Clear and Consistent. Be clear in your written and oral communication with students and their families.
Proactive and Reciprocal. Proactive communication can help you anticipate and respond to the needs of students and your community.
Authentic and Familiar. Adhere to the same teaching style you'd use in the classroom to ensure students feel comfortable.
Flexible. To meet the needs of all learners, consider multiple options for communication and student participation — both online and offline. For example, can

you provide a printable,

pen-and-paper option for a virtual activity?
Resource #2: Virtual Morning Announcements
Move your morning meeting, advisory, homeroom, or closing circle to a video conference. Share updates, social-emotional learning activities, and messages to students and families using Google Slides.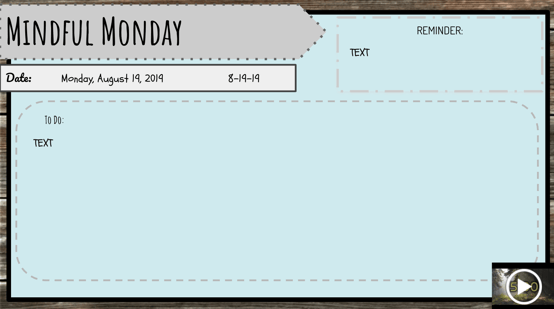 Template via Teachers Pay Teachers
In your morning announcements, consider including:
Messages to students and their families
Links to additional resources or a resource center
Information on social-emotional learning activities, at-home learning strategies, and online resources
Quotes or meditations that resonate with you
You could also try re-posting the announcements on your school or district's social media pages every morning.
Download a customizable virtual morning announcements template.

Resource #3: Virtual Class Journal
Build a virtual classroom space for students to respond to prompts or reading passages in writing, art, or photography. Students can read their classmates' journal entries to build connection.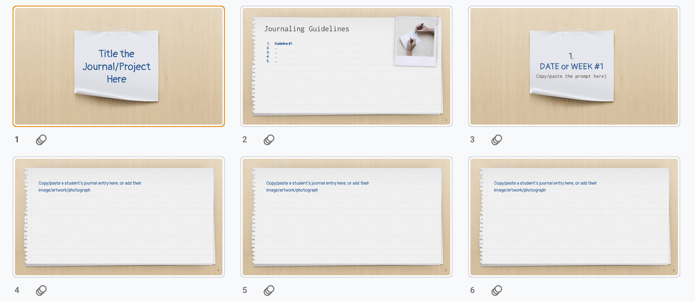 Here's how this activity could work:
Share a daily or weekly prompt to students and their families via email or your favorite messaging app (e.g., ClassDojo).
Include a link to a Google Form for students and/or families to submit their responses.
Compile responses into a Google Slides or PowerPoint deck and share it with the class.
Download a Google Form and presentation template for virtual class journals.

Resource #4: Notes of Gratitude and Appreciation
Over the course of a week, or several weeks, collect kind notes from students about their peers. Then, compile the notes into a presentation to share with the entire class.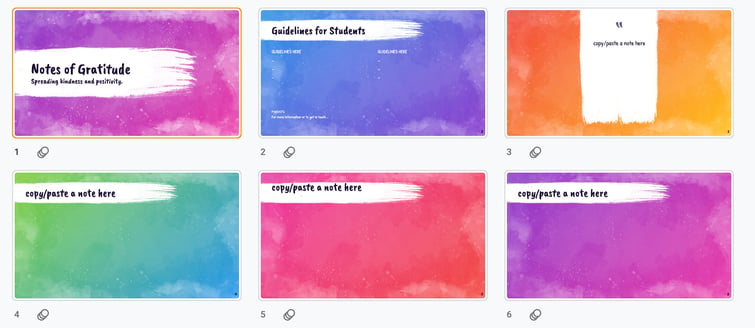 Here are step-by-step instructions to run this activity:
Share a Google Form with students so they can submit their notes.
Once the notes are submitted, create a slide deck with photos from the school or classroom and the notes of appreciation.
Share the Google or PowerPoint deck with students, or review it together over video conferencing via read alouds.
Download a Google Form and presentation template for the Notes of Gratitude activity.


Resource #5: Virtual Temperature Checks
Routinely check-in on student progress to see how they are feeling, how their digital learning experience is going, what they are planning to do during the day, and who they may need support from. This can ensure that students continue their social-emotional learning education at home and have opportunities to label their feelings during this time.


Option 1: If you already use ClassDojo, Remind, or a similar student learning tool, ask students to select an emoji that matches their mood each morning.
Option 2: During Zoom calls with students, open up the meeting by asking students to give you a thumbs-up, thumbs sideways (meh), or thumbs-down to describe their day or week so far. You can also encourage them to email you selfies of their thumbs.
Option 3: Send out a Google Form (you can copy and adapt/customize ours) as a quick, asynchronous way for students to tell you how they are feeling.