Integrate social-emotional learning measurement and data analysis into your intervention program
Support the whole student using Panorama's research-backed SEL assessments. View students' SEL strengths and areas for growth alongside their academics, behavior, and attendance data.
Learn how Valeria Lopez, behavioral interventionist at Ogden School District (UT), used SEL data from Panorama to deliver tiered interventions and help an at-risk student graduate.
1. Integrate
Connect with district systems to sync behavior, assessment, coursework, SEL and attendance data each day
2. Monitor & Plan
Progress monitor with easy-to-use dashboards and create student support and intervention plans.
3. Intervene
Create customized groups to track progress and collaborate with support staff to know whether interventions are working
Measure the impact of your interventions
Panorama gives educators and leaders insight into "what's working" for interventions with individual students, groups of students, and schools in your district.
Get automatic, daily data updates
Always have the latest data available with dashboards that update daily and are customized to your district's student information & assessment systems.
Progress monitor at the school and student levels
Track each student's progress toward goals and get a birds-eye view of how interventions are performing across the school
Request a Demo
Schedule a Live Demonstration of Panorama Student Success
Learn how school districts leverage Panorama to unify and strengthen their MTSS and RTI initiatives
Schedule a demo with our team or give us a call at (617)-356-8123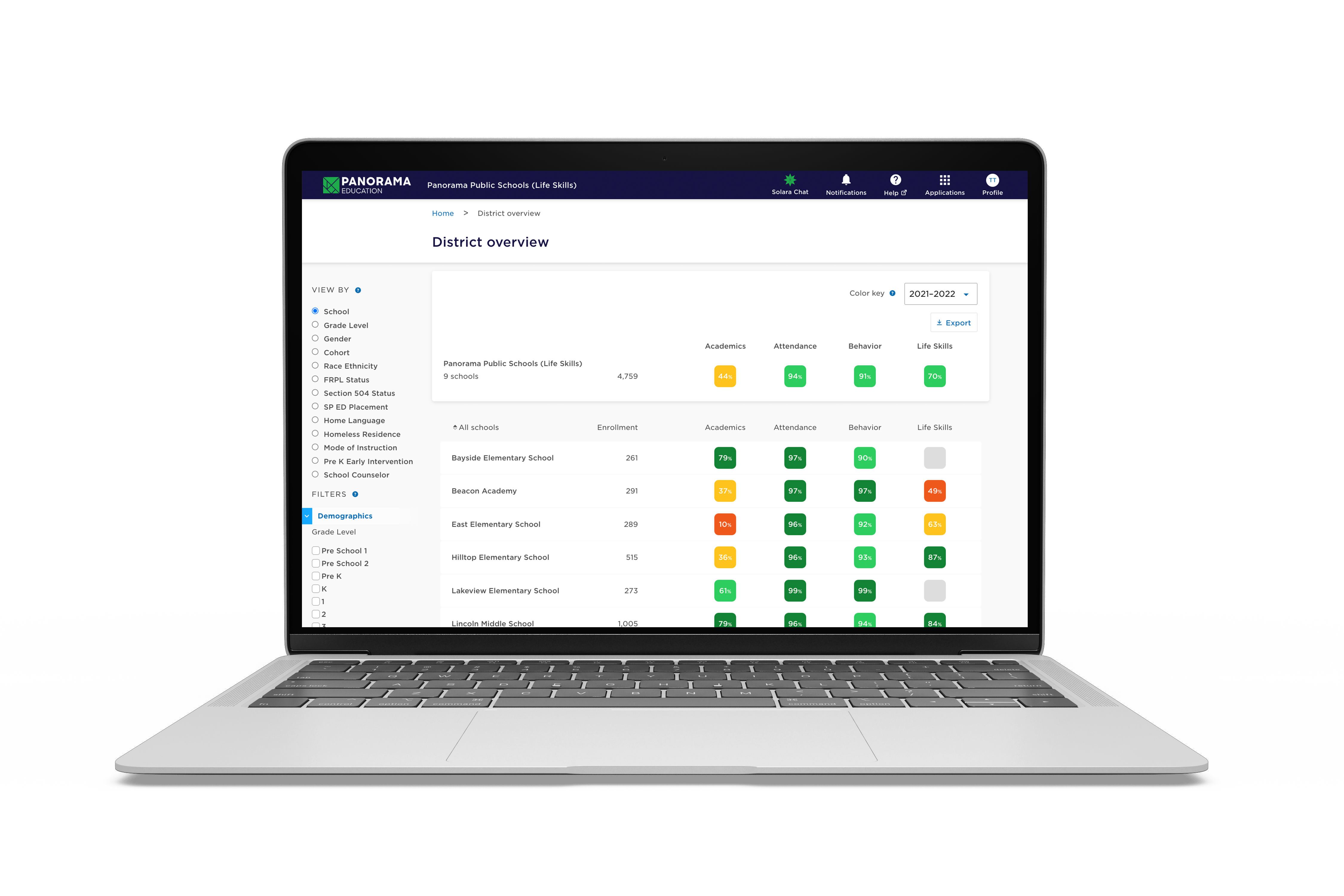 Schedule a time to speak with our team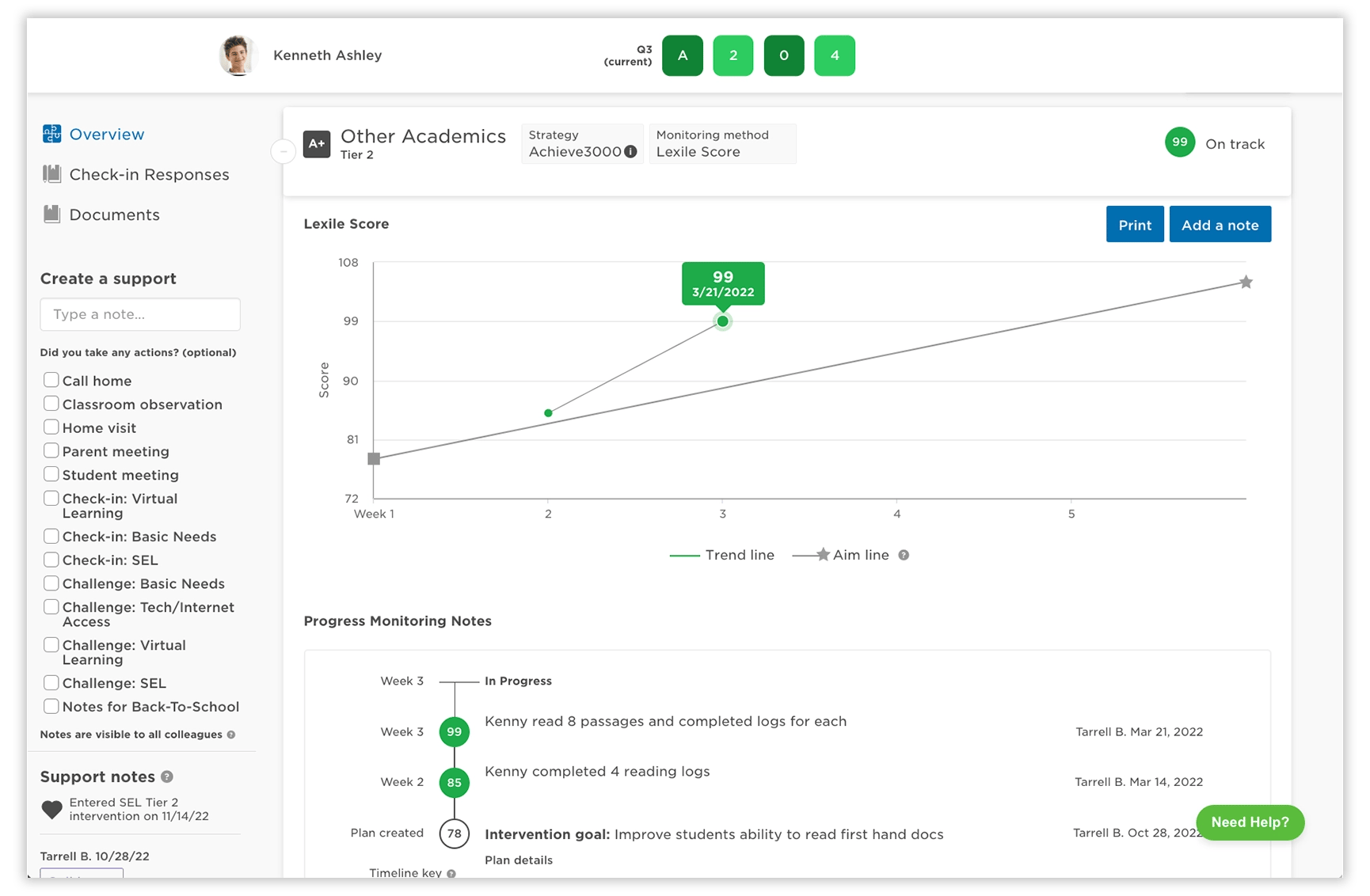 Proud to Support Over 15 Million Students in School Districts Nationwide