Trusted to support students in innovative districts nationwide
When adults work together, students succeed.
Panorama for Positive Behavior connects the dots from the classroom to the school district, for a school-wide PBIS.
Teachers enter behavior information—easily, in real time
Get rid of paper and pen. Our mobile and desktop tools let teachers and staff members log major and minor classroom behavior incidents without the hassle of double entry. Effective in elementary, middle, and high school.
Administrators get quicker, deeper insights in order to support educators
From behavior incident reporting to teacher dashboards, get a full view of student behavior in your school or district to better understand and build educator efficacy.
Students benefit from research-based adult practices
Create a safe, positive school climate when adults focus on implementing research-based universal supports, like behavior-specific praise, and create behavioral expectations.
Request a Demo
Take a tour of Panorama for Positive Behavior
Log incidents, analyze data, and improve Tier 1 supports with Panorama for Positive Behavior.
Schedule a demo with our team or give us a call at (617) 356-8123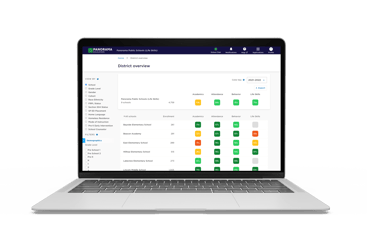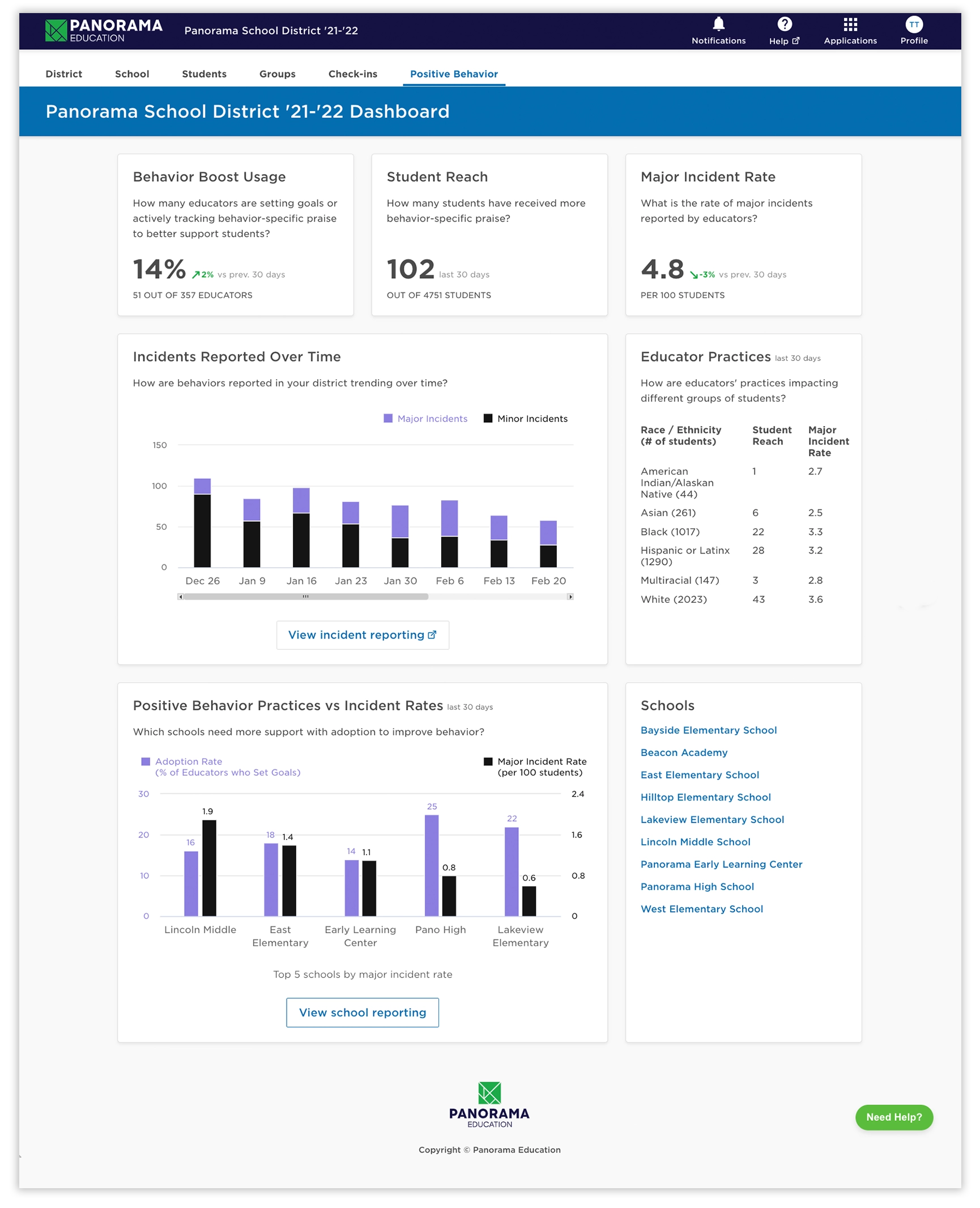 The Tools You Need to Support Positive Behavior
Log incidents, analyze data, and improve Tier 1 supports
DESKTOP AND MOBILE
Behavior Logging
Make it easy for teachers and staff to report on problem behavior events—anytime, anywhere. Log major and minor incidents in Panorama with simple workflows to enter the who, what, where, and when of behavior events. Nightly exports of major incidents are available for your SIS.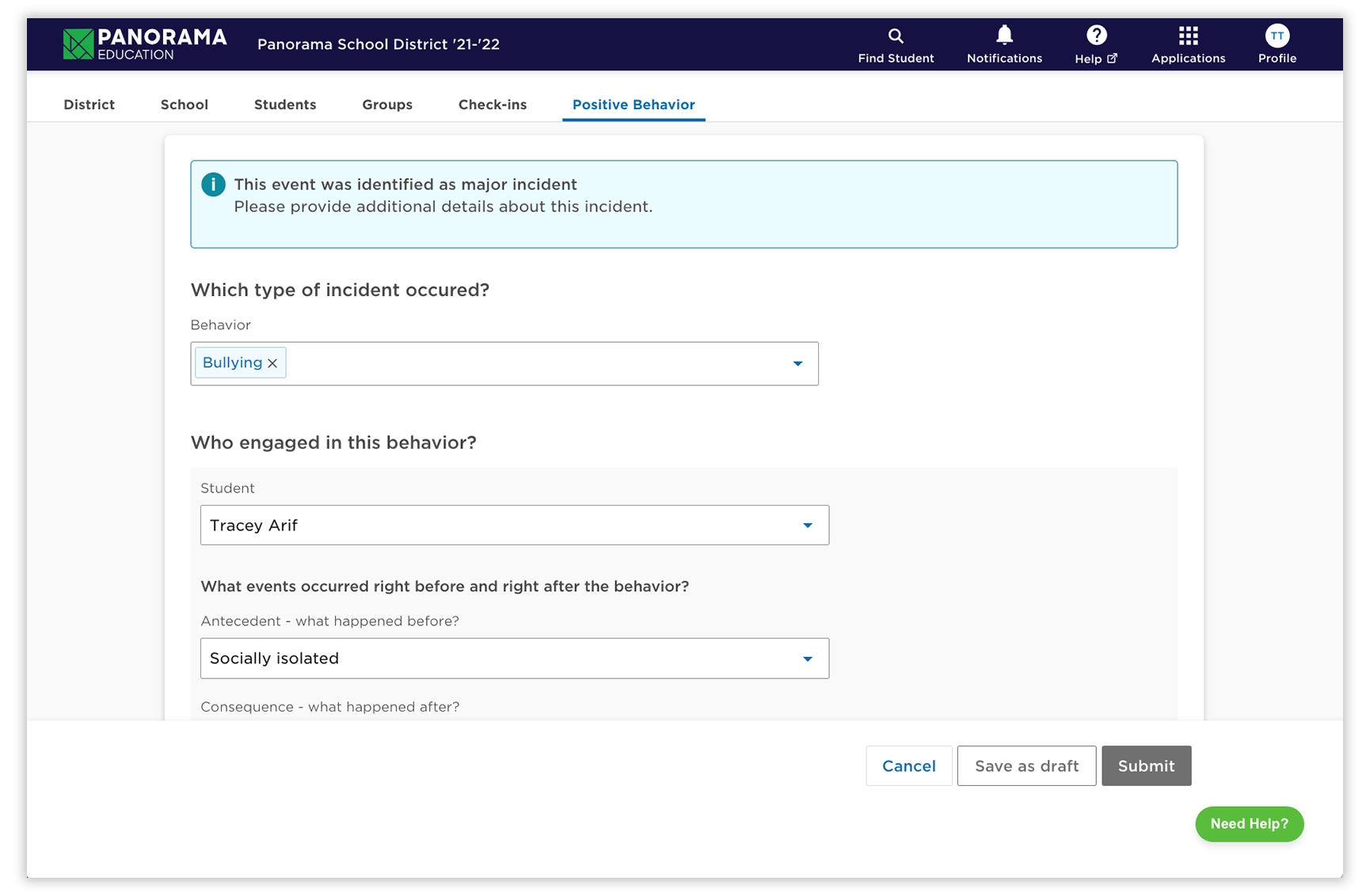 EDUCATOR MOBILE APP
Behavior Boost
Give teachers and staff the coaching and support they need to create a positive learning environment for all students. Behavior-specific praise is a low-lift, research-based practice to support positive behavior. The Behavior Boost PBIS app for educators helps set goals and track their usage of behavior-specific praise against student engagement to help students adhere to the school-wide expectations.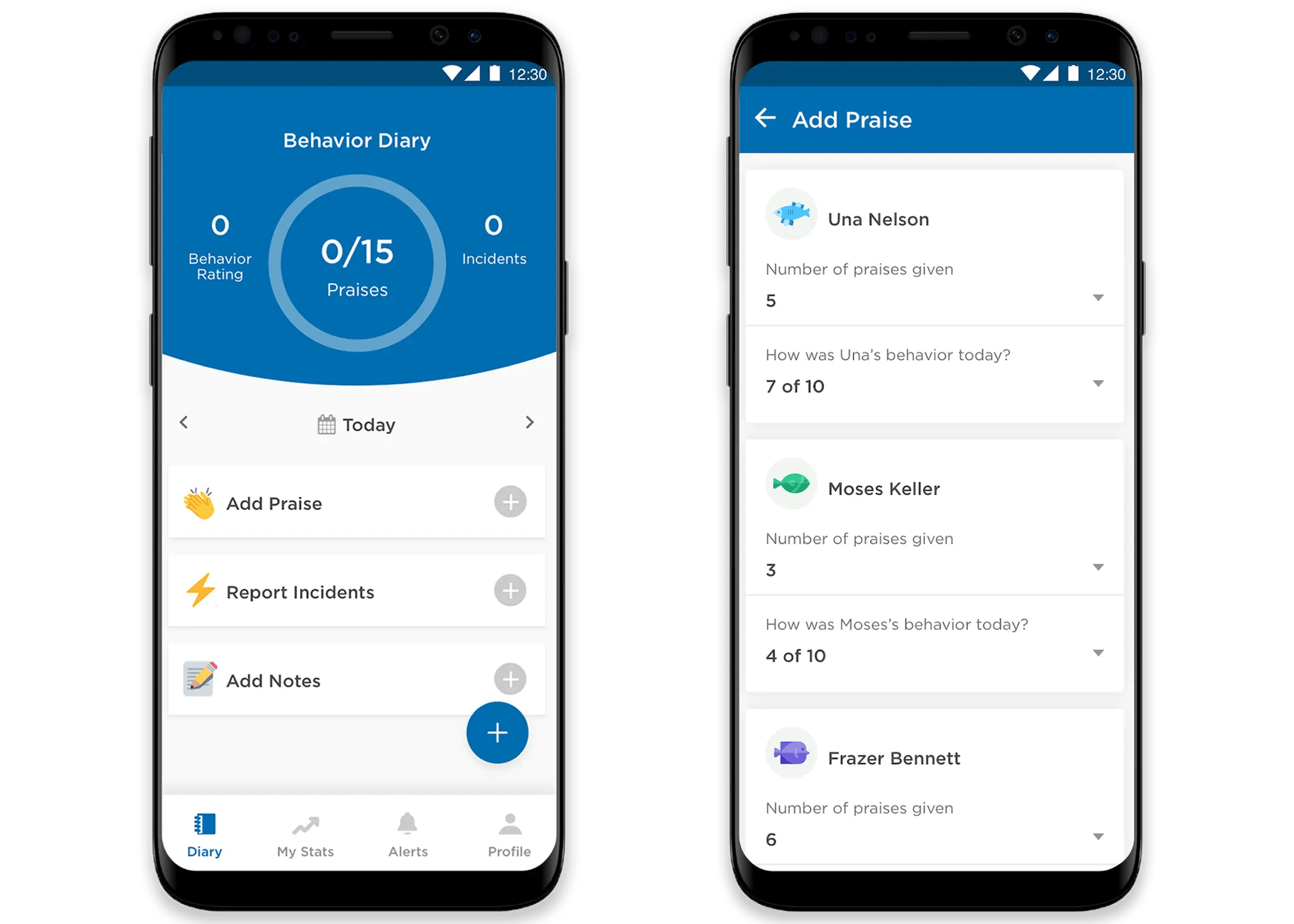 DISTRICT, SCHOOL, AND CLASSROOM REPORTING
Behavior Analytics
See all of your school or district's behavior data in one place, so you can make informed decisions about resources, programs, and educator supports. Panorama's powerful visualizations show Big 5 trends, major and minor incident rates, teacher app adoption metrics, and more.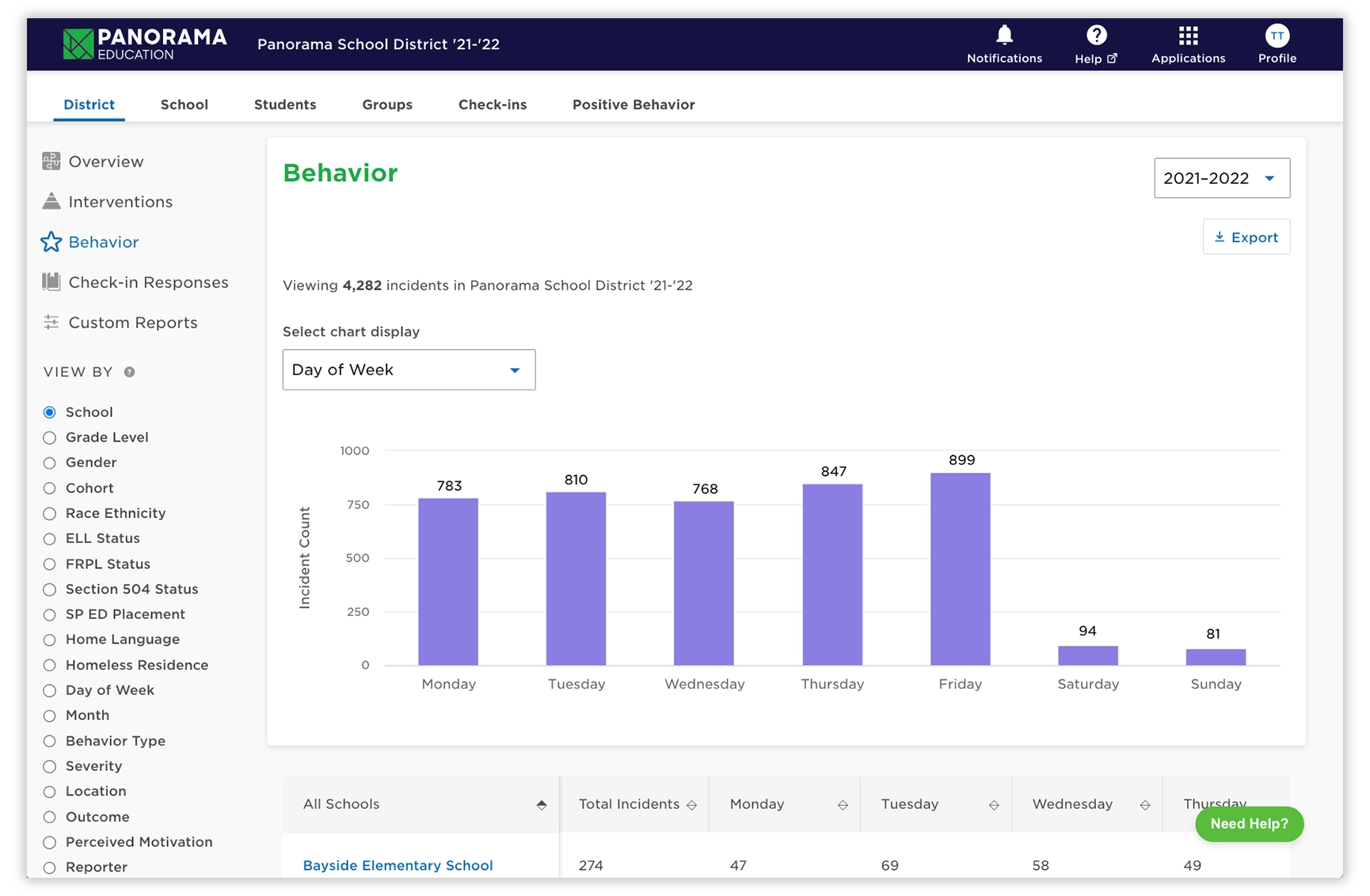 Your partners in implementing PBIS
Figuring out how to best support students is a complex endeavor. We know, because we partner with 2,000 districts to navigate these challenges. Whether you need support structuring a PBIS program, consulting on a roll-out plan, or professional development, our team will be your partner and guide.
Learn more about our training and consulting.
System-Level Advising
Long-term collaboration to help you build, embed, and sustain your systems of student support
Trainings & Workshops
Virtual or in-person learning experiences that build knowledge and skills, and help drive adoption
Coaching & Consulting
Small group sessions to surface insights, prioritize strategically, and create a plan of action
Looking for more tools to support student outcomes?
Pair Panorama for Positive Behavior, our PBIS System, with Panorama Student Success to combine academics, behavior, attendance, and social-emotional learning into one multi-tiered system of supports. Our MTSS management system helps build school-wide systems for supporting students with a tiered approach to improve social skills and academic outcomes.
For more information, check out the U.S. Department of Education website or the Positive Behavioral Interventions and Supports Technical Assistance Center (www.pbis.org)