"What initially piqued my interest in Panorama are the same ones that make me excited today - the opportunity to work at a growing company with big ideas and ambitious goals, working alongside great colleagues and being apart of a culture that values work-life balance and caring about people."
"As an organization, Panorama excited me because of its education focus and because at Panorama, I saw a lot of other people who got their start in the classroom and had made a similar move to the one I was looking to make. "
"In my opinion, we've created the best products on the market. So when we go head to head against other vendors I know that I am the best equipped partner to close a deal, and that's really exciting for me and my team."
"We don't have the Wolf of Wall Street sales culture here that I've experienced in other companies. We embrace collaboration and make sure that we understand every activity that we do is for students. "
Improve Education with a Smile
In Outreach, you'll often be the first voice heard by school districts while introducing the benefit of Panorama software to potential partners. You can spark new relationships, and aren't afraid of picking up the phone. Keep smiling and dialing to easily turn district leaders into champions of Panorama.
Above all, our team has a genuine passion for helping to improve education and empathy for our clients' needs. We are self-motivated, strive to crush goals, think creatively, and view interactions as opportunities. You can even make some bonus commissions while contributing to the overall success of Panorama.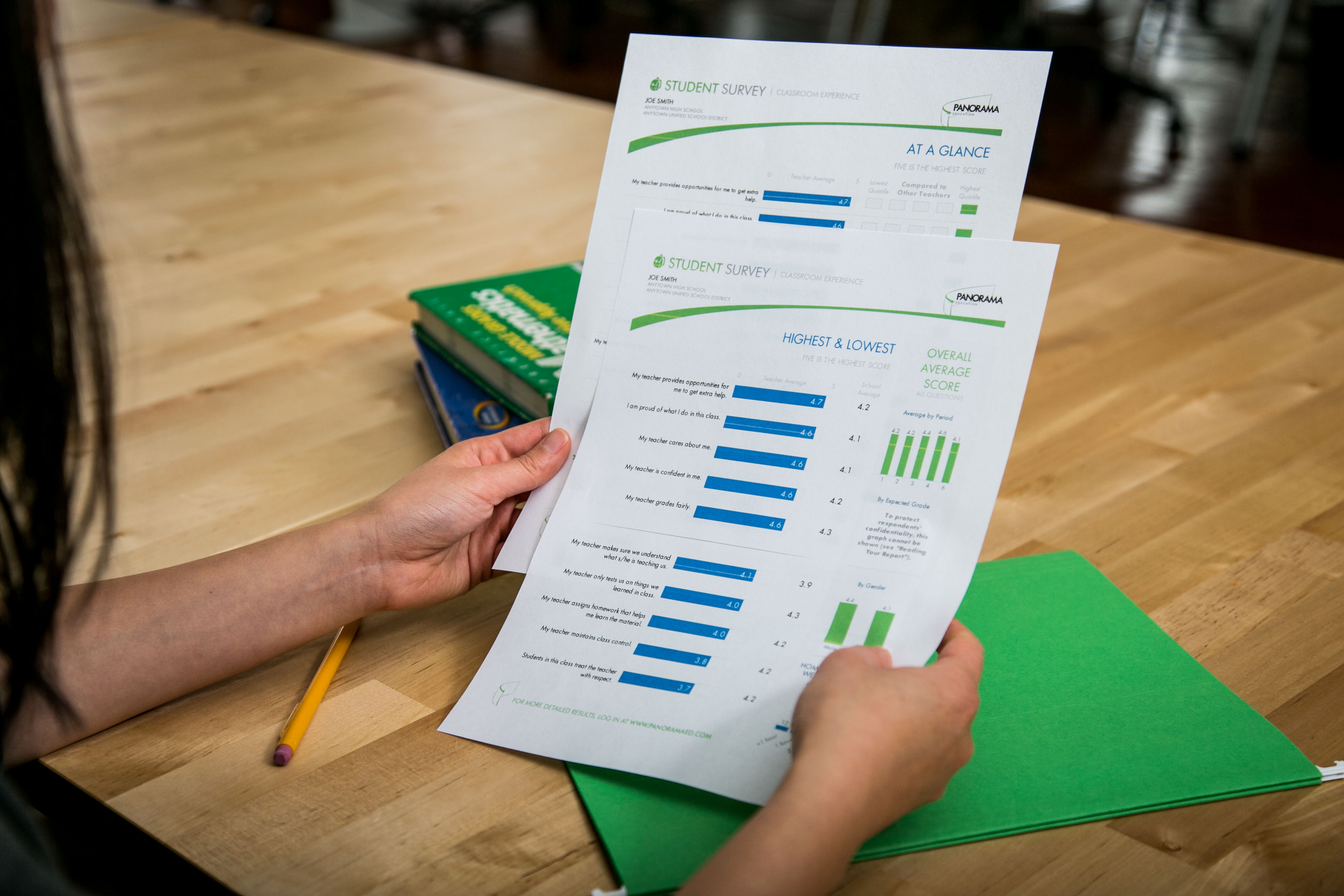 Selling Solutions. Not Products.
Our outreach team doesn't sell a product. We listen for a problem and partner with districts to find a solution. School systems turn to our suite of tools to ensure that every child gets the support they need, including school climate and social-emotional learning surveys, tiered intervention planning, and professional development.
It's the day to day pleasure of connecting with school districts across the country, learning about the incredibly thoughtful ways they are supporting students on the ground, and talking through how Panorama can be most supportive of their priorities.
Collaborative Culture
The culture at Panorama is the deciding factor on why many join the team. It's unlike any sales culture. Why? Because the department genuinely cares about their colleagues and their work, and students.
We believe Panorama is strongest when our team reflects the tremendous diversity of the students, families, and educators we serve.
We aim for Panorama to be a place where team members from a wide range of identities and experiences are valued, included, and able to thrive. Everyone is encouraged to actively participate in guiding the company's direction and make meaningful contributions.
---