Take a tour of Panorama Student Success
Get insights about every student's progress and early warning indicators
Schedule a demo with our team or give us a call at (617)-356-8123
Schedule a demo for your school or district:
Support students' needs at each tier of MTSS
Multi-Tiered System of Supports (MTSS) provides a guiding framework for educators to prioritize students in need of additional supports, use evidence-based practices, and progress monitor with data.

Tier 1 Supports
Streamline access to progress monitoring data
Provide educators with easy-to-use dashboards that update daily and bring together data from multiple systems
Easily monitor Tier 1 efforts across most students
Track school-wide and student group trends in chronic absenteeism, school climate and culture, and coursework
Integrate social-emotional learning (SEL)
Assess students' skills in SEL with Panorama's SEL survey aligned to the CASEL framework and curricula like Second Step
Tier 2 Supports
Identify students in need of Tier 2 interventions
Monitor early warning indicators across academics, attendance, behavior, and SEL as data updates daily
Track which students have improved over time
Understand the impact of targeted interventions and identify which students may be ready to return to Tier 1 supports
Provide one place for educators to collaborate
Give educators access to a common dataset and tools to track the progress of support plans
Tier 3 Supports
Get alerted with at-risk indicators
Take action at the first sign that a student is struggling to provide more intensive, Tier 3 supports
Understand students' needs with SEL screeners
Learn how students' SEL needs may be impacting their performance or may be the root cause of disruptive behavior
Track the status of Tier 3 interventions
Give educators one place to progress monitor students who are receiving intensive supports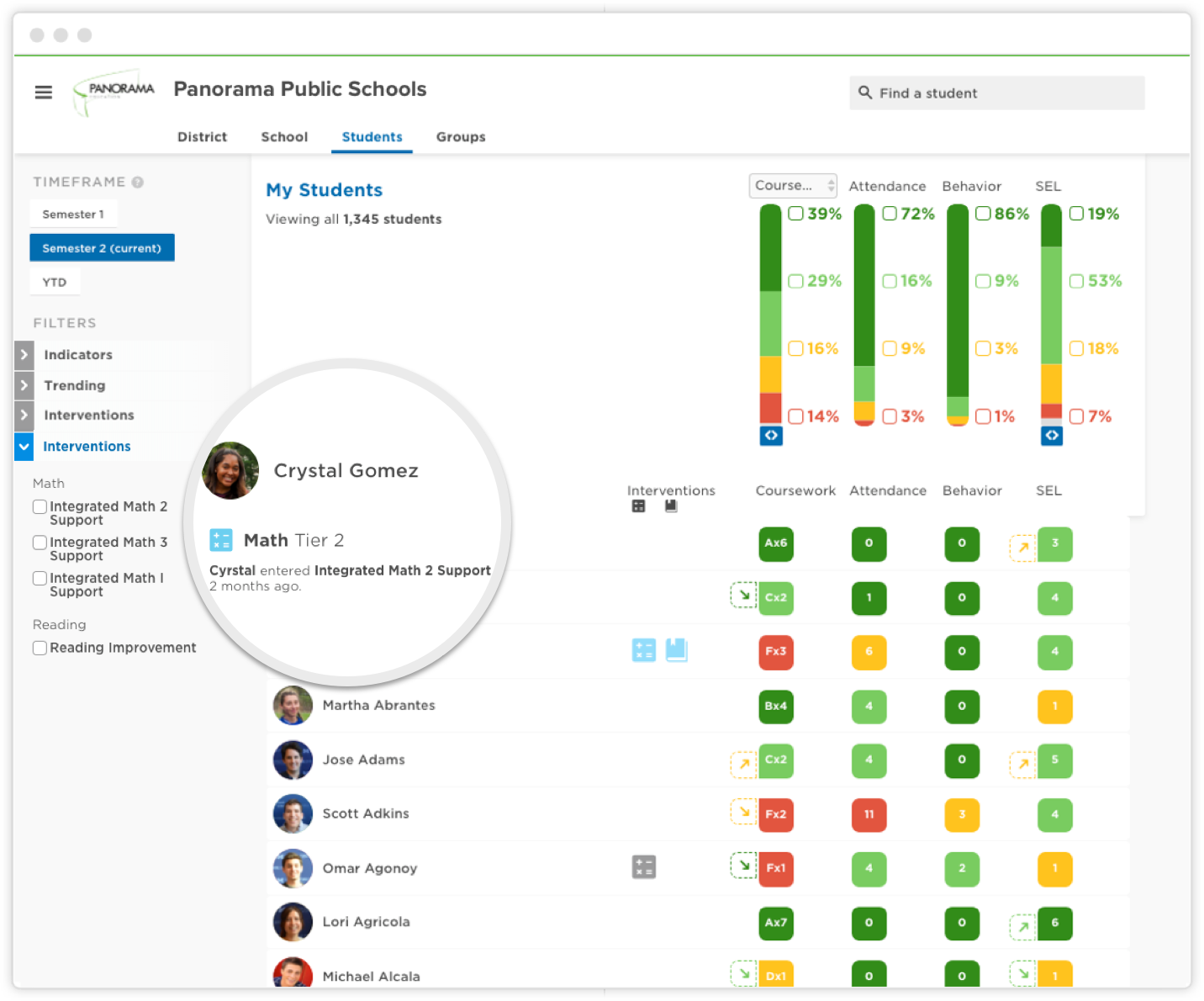 Align your school district's data to improve MTSS
With Panorama, schools and districts can improve the delivery, continuity, and progress monitoring of tiered supports and interventions.
Quickly identify students in need of support
Use the latest data available with dashboards that update daily to identify each student's needs across academics, attendance, behavior, and SEL
Monitor progress with early warning indicators
View your most important signals with our early warning system that shows real-time trends to ensure that no student slips through the cracks
Create support plans and track interventions
See which students are receiving which interventions and track their impact. Use the Support Planning tool to coordinate supports with educators and support staff
Request a Demo
Take a tour of Panorama Student Success
Get insights about every student's progress with early warning indicators
Schedule a demo with our team or give us a call at (617)-356-8123
Schedule a demo for your school or district: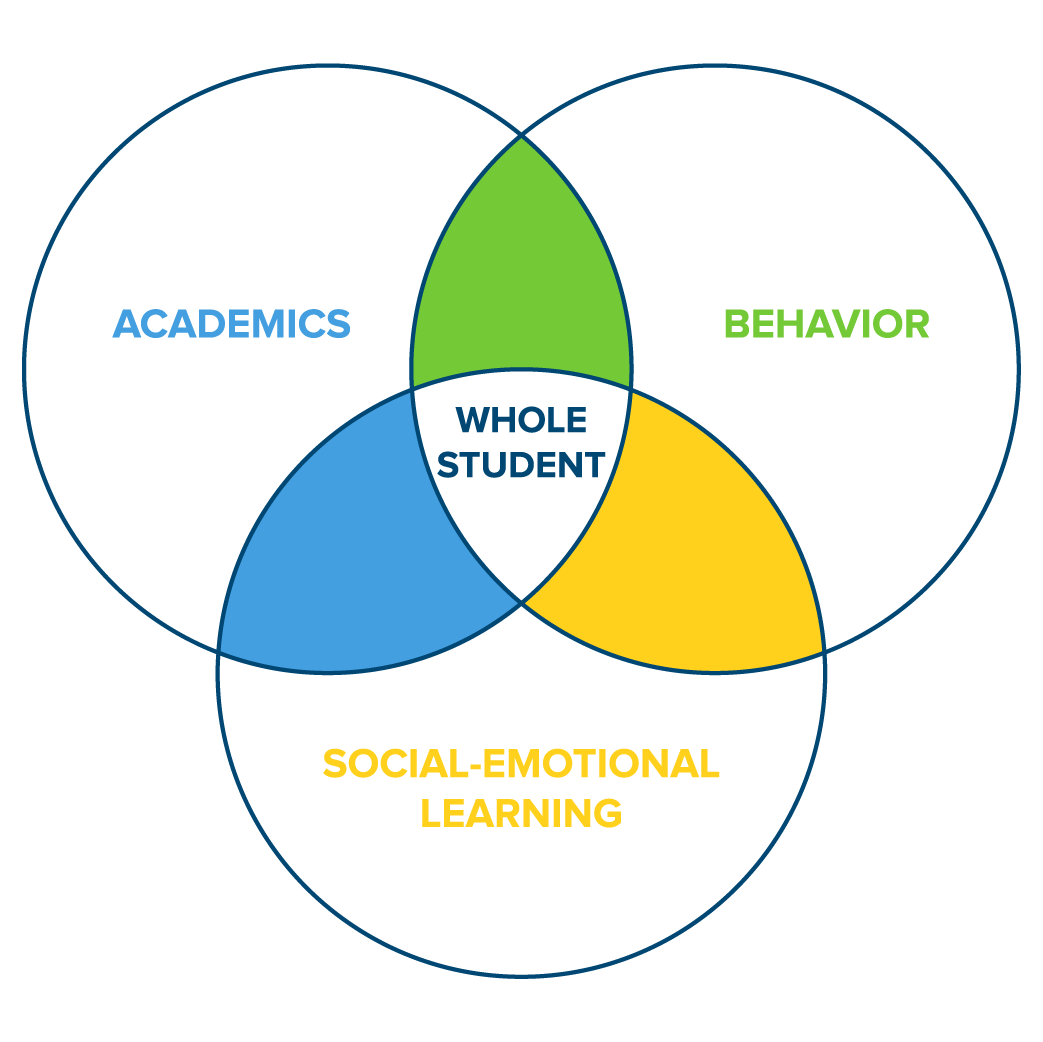 Triangulate students' needs across multiple dimensions
Panorama Student Success brings together multiple sources of data in one place so you can address the needs of the whole student.
By integrating students' academics, behavior, attendance, assessments, and SEL data, Panorama equips educators with insights to make informed decisions about tiered supports and interventions.
Integrate SEL into your tiered student supports
With Panorama, you can support the whole student with research-backed SEL assessments and surveys. View students' SEL strengths and growth areas alongside their academics, behavior, and attendance data.
Learn how School Psychologist Ashley Trippel uses data from Panorama to support students with tiered interventions. Explore our interactive case study of Fresno Unified School District.
Trusted to support students in innovative schools nationwide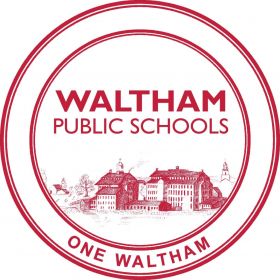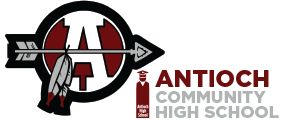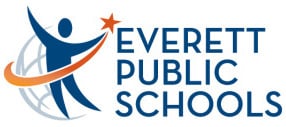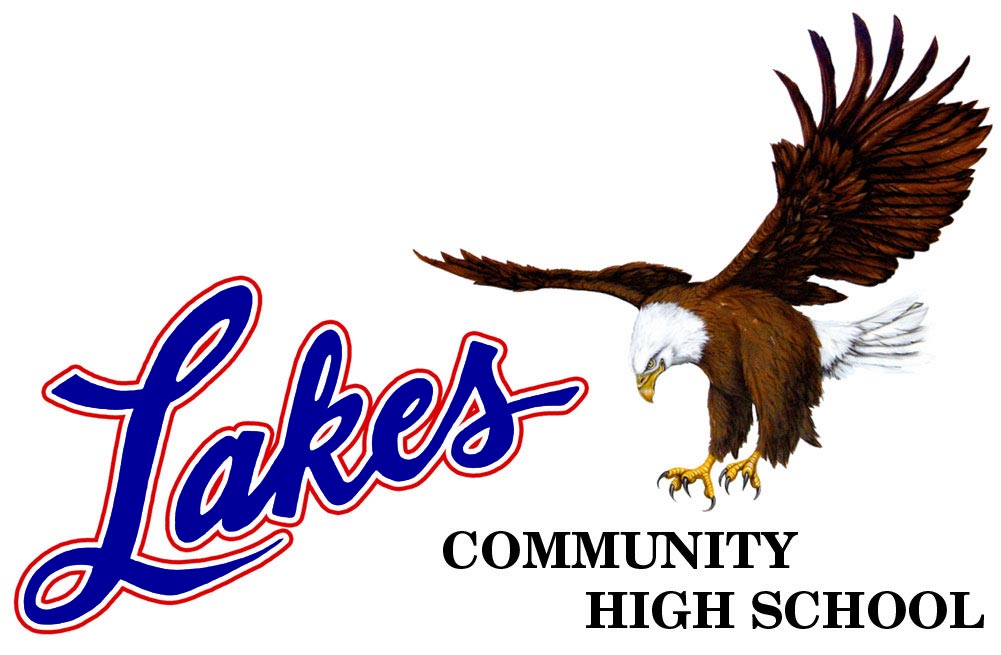 Get started with Panorama at your school or district
Schedule a live demonstration with a Panorama team member today
Take a tour of Panorama Student Success
Get insights about every student's progress and early warning indicators
Schedule a demo with our team or give us a call at (617)-356-8123
Schedule a demo for your school or district:
Download Panorama's Social-Emotional Learning Survey: