On Friday, March 11, thousands of teachers, students, parents, researchers, school districts, and organizations are uniting to celebrate the third-annual International SEL Day.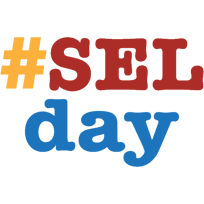 International SEL Day is an opportunity to celebrate the important role that social-emotional learning plays in schools and communities. This year's theme is "Finding Common Ground, Pursuing Common Good," putting a focus on partnering with community members to grow SEL practices.
Research shows that social-emotional learning (SEL) improves well-being, increases academic outcomes, and provides youth with the necessary tools to excel in college, career, and life. Districts across the country have experienced the power of SEL-driven learning to positively impact student achievement, behavior, attendance, and school climate.
To celebrate International SEL Day, the Panorama team curated a list of our most popular SEL resources. From stories on how social-emotional learning is making an impact in schools to grab-and-go resources for supporting SEL, we hope you'll find insights and tools that you can take back to your district or community today.


ADULT SEL
PRACTICAL SEL STRATEGIES
BEHAVIOR AND SEL
BUILDING SEL PARTNERSHIPS WITH FAMILIES
SEL IN ACTION
Elevate student voice with the open-source Panorama Social-Emotional Learning Survey