On Friday, March 26, thousands of teachers, students, parents, researchers, school districts and organizations are uniting to celebrate the second-annual International SEL Day.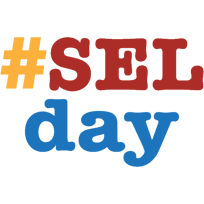 While the landscape of K-12 education has been significantly altered these past twelve months, International SEL Day represents an opportunity to celebrate the importance of social-emotional learning, emphasize the power of relationships, and start to rebuild (and reimagine) our communities.
Research shows that social-emotional learning (SEL) improves well-being, increases academic outcomes, and provides our youth with the necessary tools to excel in college, career, and life. Districts across the country have experienced the power of SEL-driven learning to positively impact student achievement, behavior, attendance, and school climate. And, with districts across the country preparing to reintegrate students to in-person learning, it's clear that social-emotional learning must be prioritized in order to foster safe, supportive, and equitable learning environments for our students.
To celebrate International SEL Day, our team curated an updated list of our most popular SEL resources. From stories on how social-emotional learning is making an impact in schools, to grab-and-go resources for supporting SEL, we hope you'll find insights and tools that you can take back to your district or community today.
Download our free toolkit of Zoom backgrounds and Google slides to celebrate SEL Day in your classroom or community!


ADULT SEL
EQUITY-CENTERED SEL
HIRING FOR SEL



RESEARCH ON SEL
SEL AT HOME:
SEL IN ACTION



SEL IN REOPENING
SURVEY INSTRUMENTS
MEASURING SEL