Today marks a monumental day in the world of education, with hundreds of school districts, teachers, students, parents, researchers, and organizations uniting to celebrate the first-annual International SEL Day.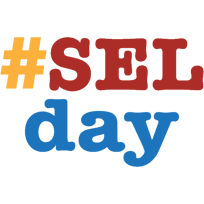 International SEL Day is an opportunity to spread the word about the importance of social-emotional learning—which is more important now than it has ever been, both for students and the adults who care for them.
Research shows that social-emotional learning (SEL) improves well-being, increases academic outcomes, and provides our youth with the necessary tools to excel in college, career, and life. Districts across the country are experiencing the power of SEL-driven learning to positively impact student achievement, behavior, attendance, and school climate.
To celebrate the inaugural International SEL Day, our team curated our most popular SEL content and resources. From stories on how social-emotional learning is making an impact in schools, to grab-and-go resources for supporting SEL, we hope you'll find insights and tools that you can take back to your district or community today.


ADULT SEL



HIRING FOR SEL



RESEARCH ON SEL
SEL IN ACTION



SURVEY INSTRUMENTS
MEASURING SEL