Each year, nearly 20,000 elementary and middle schools use the Second Step program from the Committee for Children to help students understand and manage their emotions and social relationships. With Second Step, students develop social-emotional skills through weekly lessons that involve stories, games, writing and drawing, and other interactive activities.
N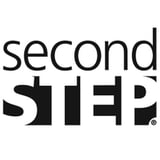 ow, teachers can explore classroom activities and strategies from Second Step on Playbook, Panorama's professional learning community for teachers. The classroom activities written by Second Step available on Playbook align with Panorama's measures of social-emotional learning, including social awareness, emotion regulation, self-efficacy, and grit.
Panorama's Playbook connects teachers, counselors, and school leaders with activities, resources, and research relating to critical aspects of classroom practice, such as engagement, belonging, social awareness, and self-management. Teachers explore Playbook when they're looking for new classroom strategies to try and when they are interested in strengthening their classroom practice and students' skills in targeted areas measured by student surveys and social-emotional learning assessments.
By partnering with Second Step, Panorama's Playbook deepens its offerings of classroom-proven and research-based strategies and activities teachers can introduce to help students navigate social relationships in school and to develop emotion regulation, self-efficacy, and grit. Teachers will find the Playbook activities provided by Second Step alongside classroom strategies from other trusted organizations, including Teaching Tolerance, Open Circle, and Character Lab.
The Second Step activities and strategies on Playbook align with four key social-emotional learning domains:
Social Awareness

Emotion Regulation

Self-Efficacy

Grit
Building Perspective-Taking Skills By Exploring Different Perspectives in Literature
The social-emotional skill of perspective-taking is a fundamental social capacity that can be taught and practiced with students. Hunter Gehlbach, Panorama's Director of Research, recently explored perspective-taking and suggested ways to bring this core social-emotional skill into the classroom in the Phi Delta Kappan article "Learning to Walk in Another's Shoes."
The Second Step classroom activity "Different Perspectives in Literature" on Playbook provides a guide for building capacity for perspective-taking during English Language Arts instruction or a free reading period. Students work in pairs to select two fictional characters from a book they are reading and decide on a specific situation, either from the book or a made-up scenario.

Working independently, students write a paragraph about how one character would respond to the situation. Then, they switch to the other character and write a paragraph. Next, students share their paragraphs with each other. Second Step advises: "They can discuss how their ideas about the characters' responses were similar and different. They can also discuss how the characters' perspectives about the situation were similar and different."
By exploring situations from characters' different perspectives, and looking at characters' responses from the perspective of a classmate, students build skills that contribute to empathy and pro-social behavior. This activity also engages students to work cooperatively to talk and write about their reading materials, serving to integrate social-emotional skill-building into instructional time.
If your school uses Second Step to help students develop social-emotional skills, the Second Step activities on Playbook will reinforce your weekly social-emotional learning lessons. For all Playbook users, these activities provide fresh ways of introducing and practicing social-emotional learning strategies from a trusted program provider.
We are excited to hear how these activities work in your classrooms! Find Panorama on Twitter @panoramaed.