Each year, thousands of schools and districts work with Ripple Effects to provide trauma-informed, culturally responsive, personalized digital tools for social-emotional, mental and behavioral support to both students and staff.
Now, teachers, counselors, and staff can explore a set of proven-effective , learner-directed lessons from Ripple Effects on Playbook, Panorama Education's online professional learning library that equips practitioners and school leaders with strategies to create a positive school climate while also implementingSEL in K-12 classrooms. These resources from Ripple Effects provide school leaders and educators personalized activities for students across MTSS tiers to build SEL, improve behavior and support mental health.
Ripple Effects provides a comprehensive suite of trauma-informed, culturally responsive SEL and mental health digital programs for students preK-12. They are the only digital SEL program that shows evidence of effectiveness across MTSS tiers including: improved behavior, SEL and academics. Ripple Effects uniquely provides both universal social-emotional learning instruction as well as SEL and mental health supports personalized to the specific needs of each learner, thereby ensuring equity in SEL. Visit Ripple Effects to learn more about their award winning programs and solutions.
The activities from Ripple Effects on Playbook align directly with topics from the Panorama Social-Emotional Learning Survey, including:
Challenging Feelings
Classroom Effort
Cultural Awareness
Diversity and Inclusion
Emotion Regulation
Engagement
Growth Mindset
Positive Feelings
Rigorous Expectations
Self-Efficacy
Self-Management
School Climate
Sense of Belonging
Social Awareness
Social Perspective-Taking
Supportive Relationships
Teacher-Student Relationships
Download the Panorama Social-Emotional Learning Survey.
For example, "Getting Support" provides learners with a set of self-directed lessons that guide them to develop strategies to ask for and obtain the support they need to cope with difficult situations—from speaking with caregivers or a counselor to joining a support group to using the internet to find support safely.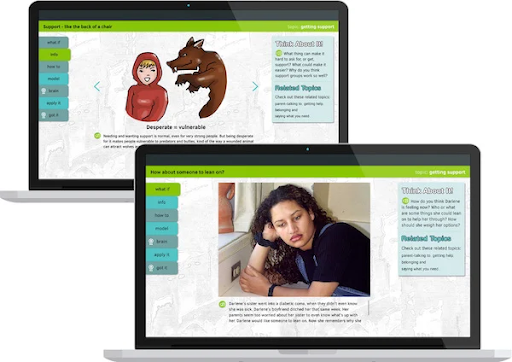 Panorama's Playbook connects teachers, counselors, and school leaders with easy-to-implement resources, activities, and research related to empathy, sense of belonging, teacher-student relationships, adult SEL, family engagement, and more. Teachers explore Panorama's Playbook when they are looking to take action on their Panorama student survey data on school climate and social-emotional learning.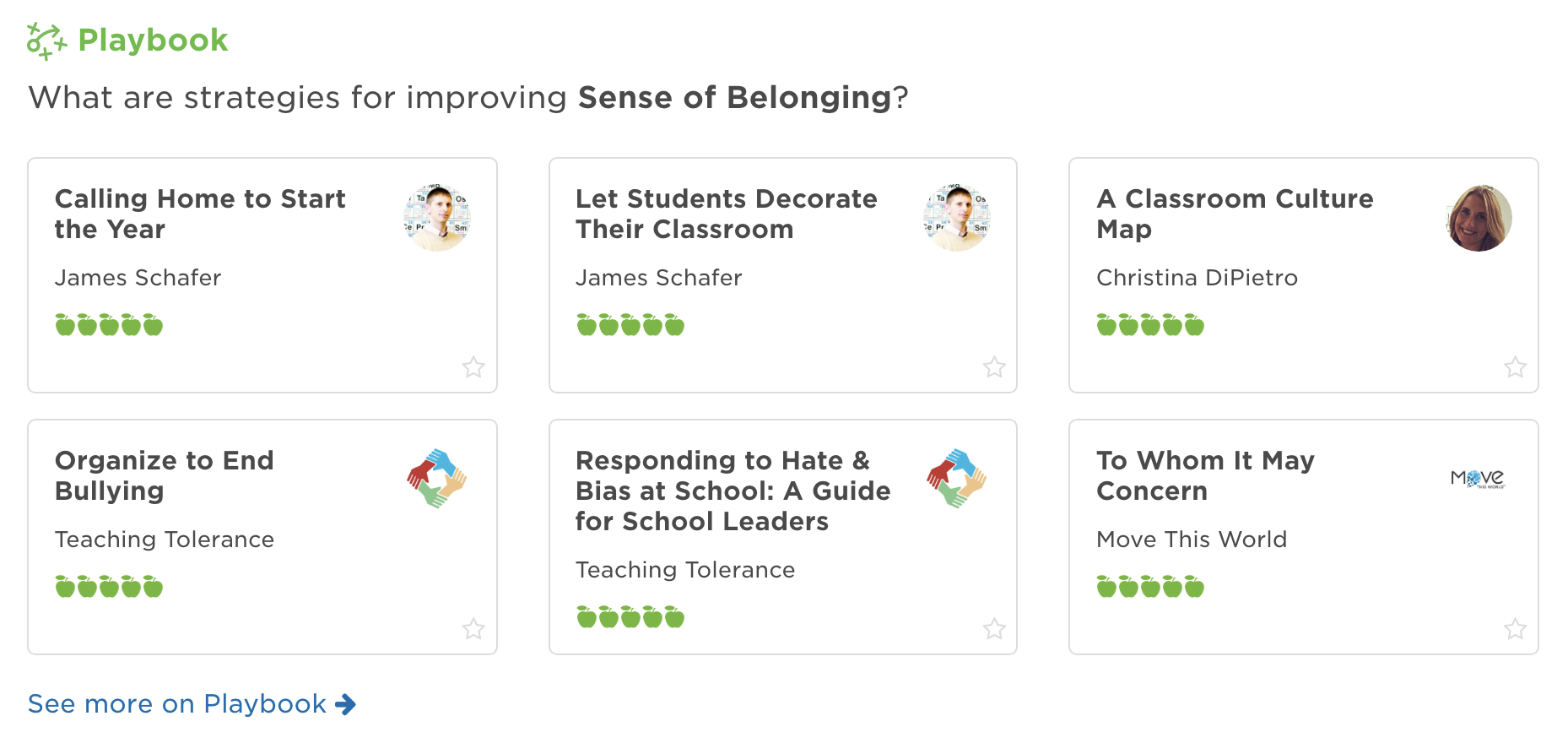 As schools and districts across the country continue to support students' social, emotional, cultural and cognitive competencies, we are thrilled to share innovative strategies from expert organizations such as Ripple Effects! Find them at @changehappening on Twitter and share how you're implementing these activities in your school or classroom with us @PanoramaEd!