Each year, hundreds of educators work with PowerMyLearning to help teachers team up with families to collaborate on learning goals in support of student success.
Now, practitioners can explore a set of research-backed resources for engaging families in the learning process from PowerMyLearning on Playbook, Panorama Education's online professional learning library that equips practitioners and school leaders with strategies for creating a positive school climate and implementing SEL in K-12 classrooms. These new assignments – called "Family Playlists" – empower students to learn by teaching and invite caregivers to participate in deeper, more meaningful conversations with their children (while reinforcing grade-level content).
PowerMyLearning is a national nonprofit that advances educational equity and accelerates students' social-emotional learning (SEL) and academic achievement. What sets PowerMyLearning apart from other organizations is their focus on activating the exponential power that occurs when the trio of teachers, students, and families collaborate on the same learning goals. Activating this "triangle of learning relationships" can be the difference between mediocre and stellar results in all school communities. PowerMyLearning aims to advance equity in order to reverse our country's systematic denial of educational opportunity based on race, class, and learning differences.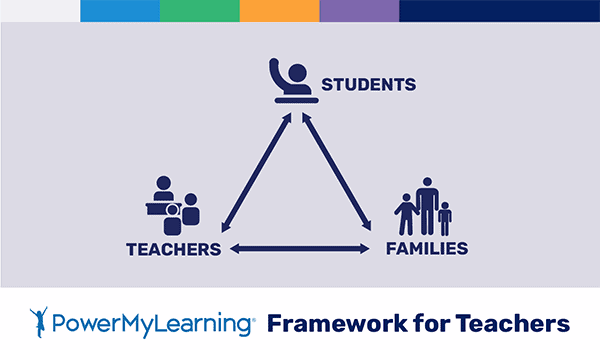 The activities from PowerMyLearning on Playbook align directly with topics from both the Panorama Social-Emotional Learning Survey as well as the Panorama Family-School Relationships Survey, including:
Engagement

Family Engagement

Family Support

Growth Mindset

Learning Behaviors

School Climate

Self-Efficacy

Sense of Belonging
Download Now: the Panorama Family-School Relationships Survey
For example, the Family Playlist: Reducing Human Impacts on the Environment helps build responsible decision-making skills by having students observe, analyze, and communicate about family choices that impact the environment. After completing a few brief digital activities to reinforce academic concepts and key vocabulary, students and a family member explore their home, identifying items that can be reused or recycled.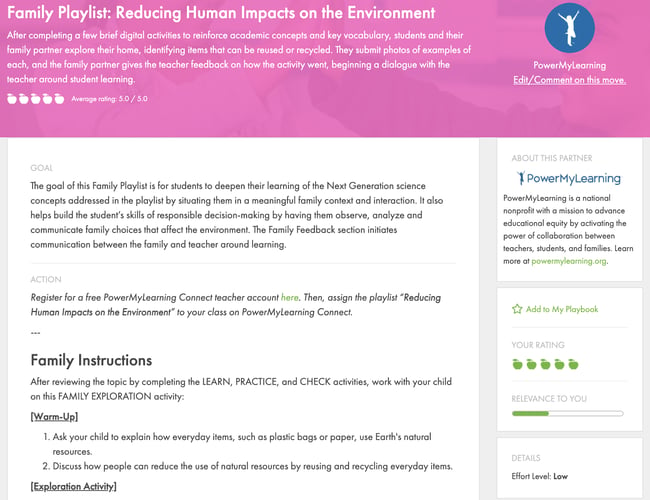 Panorama's Playbook connects teachers, counselors, and school leaders with easy-to-implement resources, activities, and research related to family engagement, emotion regulation, sense of belonging, teacher-student relationships, adult SEL, and more. Teachers explore Panorama's Playbook when they are looking to take action on their Panorama student survey data on school climate and social-emotional learning.
As schools and districts across the country continue to support students' social, emotional, cultural and cognitive competencies, we are thrilled to share innovative strategies from expert organizations such as PowerMyLearning! Find them at @PowerMyLearning on Twitter and share how you're implementing these activities in your school or classroom with us @PanoramaEd!